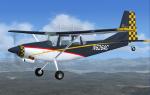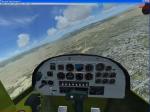 3.99Mb (7883 downloads)
The SIAI Marchetti SM 1019 is a single-engine, high wing monoplane with tail-wheel type fixed landing gear.It was intended for Battlefield surveillance and forward air control. It's based upon the Cessna O-1 Bird Dog but posseses and extensively modified airframe to meet latest operational requirements, redesigned tail surfaces and a turboprop in place of the O-1's piston engine. STOL performance makes it easy to operate from any airfield. This FS aircraft model represents two different examples, the first one when in use with the Italian Army and the second when repainted by a civil user after the dismission from the Italian Army inventory. Full package includes: Aircraft,Textures and panel: Massimo Taccoli FD files : by Dennis Seeley Gauges : Dennis Seeley & Massimo Taccoli
Posted Dec 31, 2009 04:50 by Massimo Taccoli
1.24Mb (10599 downloads)
FS9/FSX Canadair CL215 v3.0X Panel Fix Gauges update to the released package valid for both fs9 or FSX version. Replace the existing CL-215.cab file, into the panel folder, with the present one. (EG. C:Program FilesMicrosoft GamesFlight Simulator 9AircraftCanadair CL215panel or C:Program FilesMicrosoft GamesMicrosoft Flight Simulator XSimObjectsAirplanesCanadair CL215panel)
Posted Dec 30, 2009 09:29 by Nassimo Taccoli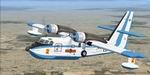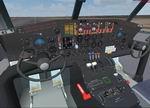 20.05Mb (36835 downloads)
Multirole amphibious aircraft. Tested with FSX sp1 but works also with sp2 and Acceleration. This is an update of my model and textures released in october 2008. The Canadair Cl-215 made its maiden flight on 23 October 1967. The first delivery was to the French civil protection agency in June 1969. Production of CL-215s continued through to 1990 with 125 built. This amphibious aircraft serves a number of roles in a number of countries, ranging from forest fire fighting to oil spill control on the open sea. Nicknamed the "Waterbomber" or "Super Scooper". package includes: Aircraft model with 2d panel and 3D VC ,by Massimo Taccoli. Eight variation of Textures by Massimo Taccoli with help by Michel Gerard. FD files by Dennis Seeley Gauges, by Dennis Seeley & Sound files with permission by dave Eckert
Posted Dec 27, 2009 13:54 by Massimo Taccoli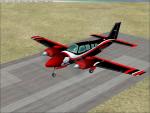 4.49Mb (1531 downloads)
09Planet Beech Baron 48 textures only for the default Baron. Painted for the 809 islands of adventure session on Gamespy.
Posted Dec 22, 2009 15:57 by Jay Ramirez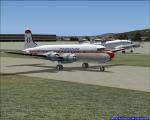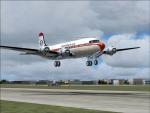 2.54Mb (1331 downloads)
FS9/FSX Paraense textures for Jens Kristensen's DC-4.
Posted Dec 22, 2009 15:09 by Gary Harper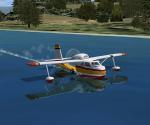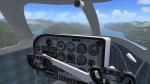 3.92Mb (8361 downloads)
Republic RC-3 Seabee Amphibian Package. (Missing folder now fixed.) Republic, better known for their military planes, commenced manufacture of the unusual RC-3 Seabee amphibian in 1945 and ceased in 1947 after 1,060 units had been made. In 1945 The U.S. Army Air Force and U.S. Navy placed orders for several thousand Seabees for war time air-sea rescue duties but these orders were canceled when Japan surrendered in August 1945. Today (2009) over 250 Seabees are still registered and flying, mostly in private hands but a few still serve as air taxis and light freight bush planes. Complete package for FSX/SP2 (DX9 graphics) with full moving parts, 2D and VC panel, check and ref lists. A real fun plane, flies and floats beautifully. Two liveries included. By Jean-Pierre Brisard and Bob May - Premier Aircraft Design.
Posted Dec 22, 2009 11:54 by bob.may@premaircraft.com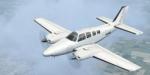 4.11Mb (1142 downloads)
The inspiration for this aircraft is the famous show on the National Geographic Channel, Alaska State Troopers. Fictional livery. Ben Line
Posted Dec 21, 2009 16:01 by Ben Line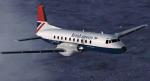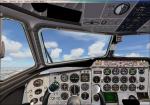 105.23Mb (13927 downloads)
This is an FSX update package for Rick Piper's Hawker Siddley H.S. 748. I compiled the base package, all three texture packages, and added thumbnails to all textures. (VC included)
Posted Dec 15, 2009 12:20 by Michael Roberts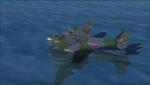 2.21Mb (1318 downloads)
FS2004/FSX Boeing B314 BOAC Clipper G-AGBZ "Bristol." Flown by 1st Officer Johannes du Plessis. Textures only for Mike Stone's B314 MDL (required) Repaint by: Evan G. Butterbrodt (revev).
Posted Nov 27, 2009 13:33 by Evan G. Butterbrodt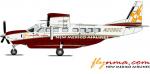 5.15Mb (2034 downloads)
This is a repaint for the default Cessna Caravan 208B for New Mexico Airliner's paint job. It is based off of a real aircraft used in there fleet. The following is my first paint texture and I hope you all will enjoy it. Look for more from me in the future. Thanks Jordan Vaughn, creator of texture Thanks to Microsoft creators of aircraft.
Posted Nov 20, 2009 18:09 by Jordan Vaughn