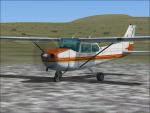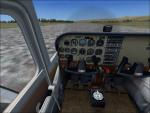 6.28Mb (1479 downloads)
Based on the real N172DM, a C172N model. Textures for the default C172. The cockpit is a yellow/orange mix based on the real N172DM cockpit. The real 172DM was modified to carry a 180HP engine instead of the default 160HP Lycoming engine. By Anthony Celentano
Posted Aug 7, 2010 19:32 by Anthony Celentano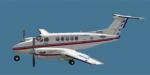 5.94Mb (1460 downloads)
A Texture of the "Royal Flying Doctors Service of Australia" for the Freeware Beechcraft King Air 300 of AFG (http://www.alliedfsgroup.com/). The Royal Flying Doctors Service is actually using this aircraft, so I decided to produce such a texture for bush-piloting in Australia. Repaint by Daniel Wesselhoft.
Posted Jul 31, 2010 08:09 by Daniel Weßelhöft
0.47Mb (538 downloads)
For the above 50826 texture, I didn't properly mirror the VC file for the black/wooden panel version of the C172 resulting in a messed up VC panel. this file includes a corrected version for the black/wood panel Includes instructions for fix.
Posted Jul 29, 2010 20:52 by Anthony Celentano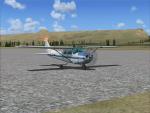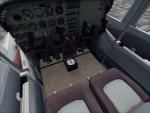 14.92Mb (1554 downloads)
50826 is a photoreal repaint of the default C172. the real 50826 is a C172P model. NOTE: This repaint includes 2 versions with a tan/red Virtual cockpit and a black/wood Virtual cockpit based on the actual C172P Model cockpits. By: Anthony Celentano See Textures fix below.
Posted Jul 27, 2010 00:25 by Anthony Celentano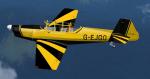 1.83Mb (629 downloads)
Repaint G-EJGO Zlin Z-226T for FS9 and FSX Z-226 T is a single engine, two-seat monoplane. Private G-EJGO in Brighton UK-England.
Posted Jul 26, 2010 08:00 by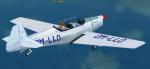 1.95Mb (512 downloads)
Repaint OM-LLO Zlin Z-226MS for FS9 and FSX Textures only. Requires the full Zlin Z-226MS model. Z-226 MS is a single engine, two-seat monoplane, designed especially for towing gliders. Private Z 226MS OM-LLO is a real livery from the Aero Club Nitra, Slovakia.
Posted Jul 23, 2010 04:33 by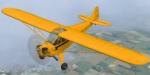 0.01Mb (1357 downloads)
J3 Cub Speed Modification for the default J3 Cub. This will make the aircraft go faster for those that wish this! For those that wish for low but not so slow.
Posted Jul 22, 2010 20:20 by FSX737200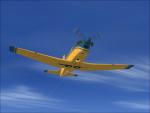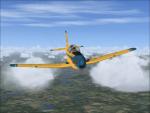 0.33Mb (1620 downloads)
FSX compatible thin light engine smoke effect for The freeware FSX-SP2 Acelleration Pilatus PC-7 version 2.0 by Tim Conrad which you must have previously installed in FSX. Easy Installation. By Tom Tiedman.
Posted Jul 21, 2010 16:58 by Tom Tiedman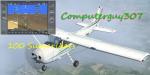 5.83Mb (413 downloads)
C172 Textures 100 Subscribers Textures to celebrate my 100 subscribers on my youtube channel.
Posted Jul 20, 2010 14:58 by jordan neville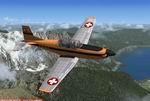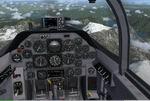 45.80Mb (20503 downloads)
FSX SP-2 Acceleration Pilatus PC-7 V2.0 Upgrade version of my ealier PC-7 release. New improved VC's for front and aft seats, new specs and bumps,virgin 2048x2048 textures, cleaned up gauges, and extra model and paint schemes. By Tim PigletConrad Everything needed is in this release, no need for my older Pc-7 release.
Posted Jul 19, 2010 07:42 by Uploader