4.27Mb (866 downloads)
This is a repaint of the default FSX C172, these textures were designed by me and are completely fictitious. By Anthony Celentano.
Posted Dec 29, 2008 00:29 by Anthony Celentano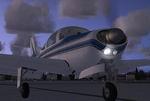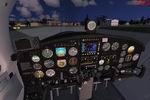 8.16Mb (25051 downloads)
FSX SP-2 Acceleration Aero Commander-Meyers 200D Four seat GA aircraft, origionally made by Meyers, then production taken over by Aero Commander. Blessed with a strong airframe, speed, and smooth flying, the Meyers could have competed with any Bonanza type plane, had it better marketing and dealer support. THis FSX model is based on a real Meyers 200D, and has two paint schemes, full ani's, and VC. NOT tested in Vista or DX10. Tim Conrad
Posted Dec 26, 2008 03:58 by Tim Conrad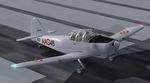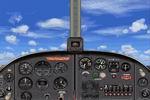 2.88Mb (4462 downloads)
This model reproduces the aircraft on display in Vigna di Valle Aeronautical Museum (near Rome) and features reflective metallic skin plus full animations. The panel background has been created entirely from scratch, based on photographic material found on the net and some photos from official documents. Most of the gauges are default gauges and some have been created by the authors. Included in this model there is also a simple Virtual Cockpit, with working essential flight instruments and animated flight controls. Capt. I. D'Attomo Capt. G.Quai
Posted Dec 19, 2008 04:09 by Capt. I. D'Attomo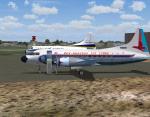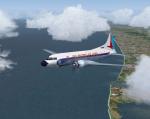 3.40Mb (1745 downloads)
FS9/FSX Eastern "Silver Falcon" textures for Tom Gibson/ Greg Pepper Convair 340. Textures by Gary Harper. These textures depict N9306 about 1958.
Posted Dec 17, 2008 23:10 by Gary Harper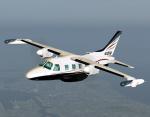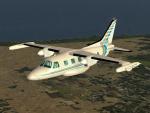 8.88Mb (14005 downloads)
FSX Mitsubishi MU-2 Marquise 7-9 seat twin turbo-prop corporate & executive transport. The Marquise is one of the "stretched" versions of the MU-2 and was the final production version. New model with full animation, dynamic shine & reflective textures. Includes a 2D Panel and VC with Garmin GPS/Radios and complete passenger cabin. Full package for FSX/SP2 with two real life liveries. By Jean-Pierre Brisard, Bob May, Joe Zerilli ¦ Premier Aircraft Design
Posted Dec 15, 2008 18:45 by bob.may@premaircraft.com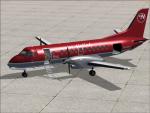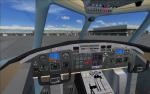 33.23Mb (54554 downloads)
FSX Saab 340 The FSX SP2 ONLY model of the FSND Saab 340. 100% FSX compliant. Hi-resolution textures, fully functional VC, realistic flight-dynamics and operations. A completely modeled interior allowing for in-flight roaming about the cabin with a 'passneger seat' camera definition. Full animation includes the self-storing stairway, and prop-blade pitch. Model, texturing and flight-dynamics by Brett Henderson . Pilots, sounds and texture detailing by Alejandro Rojas Lucena . And as always.. thanks to the Simv / FFDS crew.
Posted Dec 14, 2008 12:16 by Alejandro Rojas (alrot)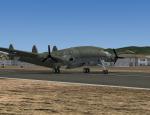 2.71Mb (3675 downloads)
FSX/FS9 U.S.A.A.F. textures for FSDZign L-049 Constellation. First flown in 1943, the Constellation was to become one of the most beautiful aircraft ever built. These textures depict NX25800 (the prototype) which was later coverted to the first L-1049. (Text edit by John)
Posted Dec 1, 2008 23:02 by Gary Harper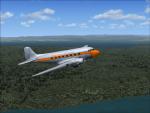 4.29Mb (1640 downloads)
A Volcano Virtual Airlines repaint of the default Douglas DC-3 for Flight Simulator X. Visit volcanoairlines.webs.com for more information. Repaint by Michael LaCoursiere (aka: gumball360)
Posted Nov 27, 2008 19:25 by gumball360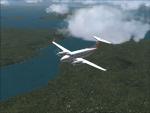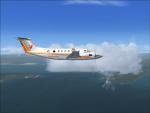 2.95Mb (1478 downloads)
A Volcano Virtual Airlines textures for the default Beechcraft King Air for Flight Simulator X. Visit volcanoairlines.webs.com for more information. Repaint by Michael LaCoursiere (aka: gumball360)
Posted Nov 26, 2008 15:17 by gumball360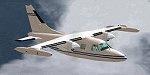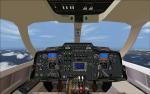 6.04Mb (22736 downloads)
FSX Mitsubishi MU-2 Solitaire 6 seat twin turbo-prop corporate & executive transport. New model with full animation, dynamic shine & reflective textures. Includes a 2D Panel and VC with a complete passenger cabin. Full package for FSX. Compatible with Acceleration/SP2 By Jean-Pierre Brisard, Bob May, Joe Zerilli ¦ Premier Aircraft Design
Posted Nov 24, 2008 10:35 by bob.may@premaircraft.com