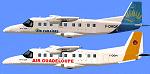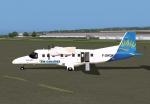 4.54Mb (13461 downloads)
FSX Dornier Do228-212 19 seat passenger and utility STOL aircraft Caribbean island hoppers, Air Guadeloupe & Air Caraibes New model with full animation, dynamic shine & reflective textures. Includes a 2D Panel and VC with a complete passenger cabin, opening passenger door with airstair, cargo doors and sound. Delightful to fly, great fun ! Compatible with Acceleration/SP2 By Jean-Pierre Brisard, Bob May, Joe Zerilli ¦ Premier Aircraft Design
Posted Sep 3, 2008 09:31 by bob.may@premaircraft.com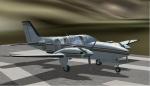 22.25Mb (8531 downloads)
This is a Beechcraft Baron B58TC from 1979 model, I created this model by modifying the .cfg and texture file from the original. After so many testing I think is the most real Baron 58TC for FSX. Has a service ceiling of 25,000ft and can cruise above 200kts above 10,000ft and a usefull load of nearly 2500lb. Top the tanks, load the luggage, fill the seats, then get up and go over 1,000 miles nonstop.
Posted Sep 2, 2008 20:39 by Roberto Tschen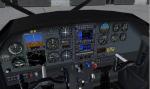 26.88Mb (6523 downloads)
North American Navion Rangemaster v2 - FSX SP1/SP2/DX10 GMax model with full, backlighted virtual cockpit, 4:3 ratio 2d panel and 16:3 ratio wide screen 2d panel, and five liveries (two US Reg., Navy Trainer, German and South African Reg.) Rich Schwertfeger & Bill Leaming. Freeware. Optional Avionics Expansion Pack available from Eaglesoft Development Group. Version 2.0 includes added fixes for minor issues as well as a new German livery.
Posted Sep 2, 2008 12:15 by archive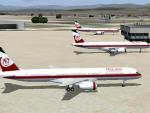 4.84Mb (1019 downloads)
This is a repaint of the Default C172 in a fictional Colorado division of wildife paint scheme, Repaint by Anthony Celentano (dr.bob on forums)
Posted Aug 31, 2008 16:59 by Anthony Celentano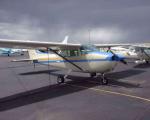 3.91Mb (1344 downloads)
This is a repaint for the default C172 for FSX repaint by Anthony Celentano (Dr.bob on forums) N53265 belongs to Aspen Flying Club at Centennial Airport (KAPA, 2nd busiest GA airport in the US) and it is a 1982 C172P, I have logged 1.1 Hours on this aircraft in real life and it handles fine for its age.
Posted Aug 25, 2008 22:29 by Anthony Celentano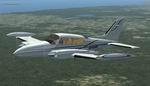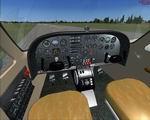 12.70Mb (80332 downloads)
SX Cessna 310 The FSND, Gmax,100% FSX compatible model of the Cessna C310Q, with high-resolution (2048 X 2048) textures and a complete, dynamic virtual cockpit. Pilot tested flight dynamics and custom gauges calibrated for accurate, realistic operation, including cowl-flap use. Made exclusively for the Simviation/FSND community by FSND designers, Brett Henderson & Alejandro Rojas Lucena.
Posted Aug 25, 2008 05:36 by Brett Henderson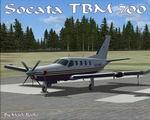 24.91Mb (23597 downloads)
FSX Socata TBM 700. This is Michel Migaud, Cyril Breton's Socata TBM 700 Modified For Flight Simulator X . This Aircraft is painted in a typical 2 tone colors. includes new flight dynamics and textures and Updates and modifications by Mark Rooks of RSDG Aircraft.
Posted Aug 23, 2008 05:11 by Mark Rooks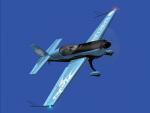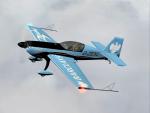 9.92Mb (6320 downloads)
FSX Extra 300S - Blades Display Team 'Barclays' 2008 Livery Pack Requires the Default FSX Extra 300S Textures by Ben Hartmann of UKMIL repaints [http://www.ukmil.org.uk]
Posted Aug 18, 2008 01:52 by UKMIL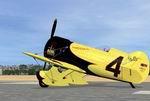 5.06Mb (18743 downloads)
FSX Gee Bee Model Z Supersports for replica for FSX SP2/Acceleration. Winner of the 1931 Thompson Trophy Dash, the Model Z, "City of Springfield" was designed by Bob Hall and built by Granville Brothers Aircraft Inc. of Springfield Massachusetts. Designed with FSDS3.51 and fsdstweak by David Nunez using the SP2/Accel sdk, with all the usual animations, clickable, levers, switches, VC, shadows and smooth 3D gauges. DX10 compatible. By Warwick Carter.
Posted Aug 15, 2008 04:00 by Warwick Carter
5.62Mb (1259 downloads)
A repaint of the FS2004 Cessna 208 Caravan Amphibian, converted for FSX, in an Ohio State Livery. Repaint by Duke DeFouw
Posted Aug 13, 2008 13:58 by Duke DeFouw