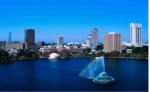 8.62Mb (2129 downloads)
This is a repaint dedicated to Rod Machado in the lessons. It is from the tribute from Rod Machado because Rod, as an instructor, instructed private, instrumental, commercial and ATP lessons to many people around the world. Splash screens included. Comes with installation instruction to install third party aircraft to missions and lessons. By Victor Vu
Posted Jun 27, 2008 22:23 by archive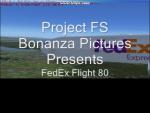 2.17Mb (1518 downloads)
This is my first livery to repaint the Baron. It is from the tribute for Microsoft Flight Simulator X. This is my first repaint for the Baron so please like it and enjoy! By Victor Vu
Posted Jun 27, 2008 16:16 by archive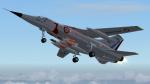 1.29Mb (3730 downloads)
FS2004/FSX Super Cub PA18 Repaint Kit. Blank PSD files for repaint of RanchoJEN Piper Super Cub PA18. Requires PA18_V3.ZIP - By J.E.Narcizo.
Posted Jun 27, 2008 11:24 by archive
0.72Mb (7881 downloads)
FS2004/FSX Super Cub PA18 patch. This file includes new mdl´s and a panel.cfg to allow the use of RanchoJEN Super Cub PA18 with FSX. The new mdl fix a blank polygon (shown in FS9) and the glass transparency on FSX. Requires PA18_V3.ZIP - By J.E.Narcizo.
Posted Jun 27, 2008 11:22 by archive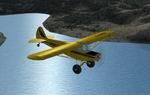 6.39Mb (29997 downloads)
FS2004/FSX Piper Super Cub PA18_V3 Package. Complete package with two models of the old RanchoJEN PA-18. This version includes animated virtual cockpit, new texture mapping, new photo-based panel and many others enhancements. By J.E.Narcizo - RanchoJEN.
Posted Jun 26, 2008 11:09 by archive
20.38Mb (11157 downloads)
A 2 seat 150hp engine light utility aircraft. 3 models- wheels, skis and floats. Full house highly animated and detailed flyable demo models with discreet banners. All gauges, a unique PA18 sound file and a full functional virtual cockpit is included. Designed to be operated from the virtual cockpit to capture that real "inside an aircraft" feeling. All that is missing is that lovely smell of fuel. By Simon Smeiman (South Africa)
Posted Jun 24, 2008 12:35 by archive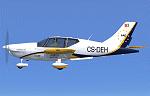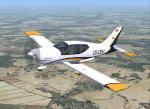 8.87Mb (17287 downloads)
FSX Socata TB200GT/XL Tobago. 4/5 seat touring & training airplane. CS-DEH of Evora Aero Academy, Portugal Full package for FSX. Custom panel & VC. Full moving parts including gull wing doors and luggage compartment. This is the 'Generation 2' version with carbon fiber cabin and aerodynamic refinements, she looks like a thoroughbred and flies beautifully. Compatible with Acceleration/SP2 by Jean-Pierre Brisard, Barry Blaisdell and Bob May - Premier Aircraft Design.
Posted Jun 23, 2008 18:13 by archive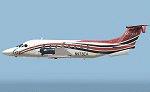 17.30Mb (15329 downloads)
FSX Beechcraft B1900D Regional Airliner 19 seat regional airliner of ERA Aviation, Alaska. New model with full animation, dynamic shine & reflective textures. Includes a 2D Panel and VC with a complete passenger cabin, opening passenger door with airstair, cargo doors and custom sound. Compatible with Acceleration/SP2 By Barry Blaisdell, Jean-Pierre Brisard, Bob May, Danny Crance and Kevin Pardy - Premier Aircraft Design.
Posted Jun 23, 2008 17:49 by archive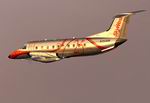 17.68Mb (10144 downloads)
FSX/FS2004 Embraer 120 Multi Livery Package. Includes This is the freeware Embraer 120 model by Erick Cantu. I have received permission from Erick to upload it with my Delta connection livery and also received permission from Daniel Halpern to include his excellent factory repaint.Delta, Com Air, Embraer House, Sky West, Go Air City Link = Daniel Halpern and Steve Drabek Regional Link, Go Air City Link = Juan Ernesto Oropeza,Daniel Halpern and Steve Drabek Fed Ex, DHL = Cinthia Gutierrez Sanchez Ameriflight = Hector Perez Gonzalez Eaglestar, Eaglestar2 = Joerg Zeitschel Delta livery = Steve Drabek. There is no VC or internal modeling, just the exterior model. 18.1MB
Posted Jun 23, 2008 14:17 by archive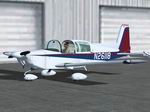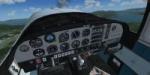 5.45Mb (7848 downloads)
FS2004/FSX Grumman American AA-5A Cheetah. First introduced in 1974, the AA-5 series were unique in their bonded honeycomb airframes, producing a simple, smooth, and strong structure. With a sliding canopy and quick controls, the AA-5 were a breed apart. The later AA-5B series had more powerful engines, giving a needed boost in performance. This SF9/FSX model is painted in a real world paint scheme, and has full ani's and VC with some custom gauges. Includes extra FSX files to ease porting over to FSX. Will work without my earier AA-5B Tiger release. Tim Piglet Conrad. 5.6MB
Posted Jun 23, 2008 14:17 by archive