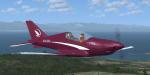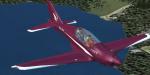 29.18Mb (2275 downloads)
Blackshape BS100 Prime for FSX Update Version 1.1 After the original release some minor missteps were brought to my attention. This version corrects those and adds some additional features not available in the original. New to this version: 2 new panel layouts correct labeling for the Flaps lever New Hi-Res liveries Interior texture options Thanks to Ed Wells (falcon409) for the inclusion of these items.
Posted Jul 3, 2020 06:55 by Massimo Taccoli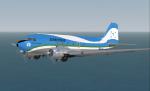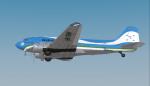 12.69Mb (464 downloads)
FSX SASHA DC-3 textures for Manfred Jahn and team FSX Douglas C-47 Skytrain v3.14. Servicio Aereo de Honduras (SASHA) was the Honduras national flag carrier between 1945 and 1994 and was part of the Pan Am Group. SASHA textures by Gary Harper.
Posted Jun 27, 2020 21:44 by Gary Harper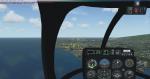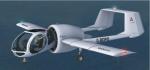 29.20Mb (1300 downloads)
This is an update for FSX of the Edgley Optica by Craig Richardson. I have given it a 2D panel from a picture I took of the VC. I added scrape points and adjusted the wheels; changed the size and position of the GPS; added windows for the radios and a hud; and I updated the flight dynamics. Model does not work in FS9.
Posted Jun 26, 2020 11:36 by Bob Chicilo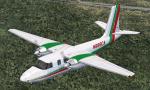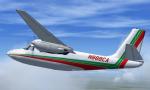 12.90Mb (429 downloads)
FSX AC-500 N888CA. Aircraft not included; requires the ac500vc1.zip file of the original aircraft created by Milton Shupe, Scott Thomas and Andre Folkers. This AC-500 is painted as N888CA which was used to test the TKS glycol anti-ice system. Contains a link to a 20-minute video about the TKS systems. Repaintable blank texture files are included. Repainted by R.E. Wyman.
Posted Jun 25, 2020 18:16 by R.E. Wyman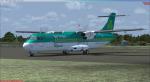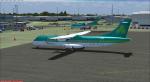 7.24Mb (1130 downloads)
ATR72-600 with the old Aer Lingus Livery. Model by ISDT. Textures Stefan Bree. Not compatible with P3D. 2d panel. No VC.
Posted Jun 25, 2020 15:02 by Chris BG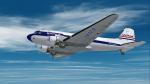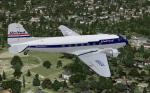 3.52Mb (412 downloads)
FS9/FSX United DC-3 Cargoliner textures for Manfred Jahn and team FS2004 Douglas C-47 Skytrain Base Pack 1.0. United textures by Gary Harper.
Posted Jun 18, 2020 13:00 by Gary Harper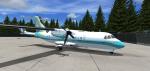 11.87Mb (476 downloads)
Paradise Island Airlines ATR-300. This aircraft was made by Max .M ISDT. No VC
Posted Jun 13, 2020 13:11 by Shawn Penn (Bahamas Flyers)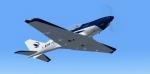 11.30Mb (1895 downloads)
FSX Acc. "Blackshape BS100 Prime" The Blackshape BS100 Prime is a revolutionary ultralight aircraft featuring a full carbon fiber frame, which makes for an extremely strong and low weight aircraft. The unparalleled, standard safety features and specially designed 4 spar cockpit ensure you will fully enjoy the high speed and agility that the Prime was built for. Full package for FSX Acc. model, custom panel and 3D VC, Three liveries. Original source file design and flight dynamics by M. Taccoli.
Posted May 30, 2020 05:40 by Massimo Taccoli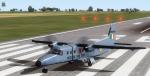 1.07Mb (531 downloads)
Indian Airporce textures for the Premier Aircract Dornier Do-228
Posted May 27, 2020 14:33 by Kalyan Mukherjee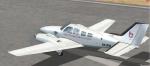 2.21Mb (320 downloads)
IPN ESIME textures only for the default Beechcraft Baron 58
Posted May 21, 2020 10:12 by Axel Miranda Roque