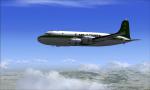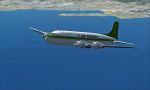 2.67Mb (188 downloads)
This is a repaint of the Jens B. Kristensen DC-4 in Air Katanga livery. Air Katanga was a short lived classic airline based in the Congo in the early 1960s. It operated from 1960 to 1963. You need the DC-4 V3.0 for FSX by Jens B. Kristensen. This aircraft was tested on FSX-SE. Textures are DXT5.
Posted Apr 10, 2017 06:52 by Ted Giana


3.34Mb (508 downloads)
FSX/FS2004 An-2T PR-ACF ACF textures for the Antonov AN-2 by V. Zhyhulskiy.
Posted Apr 10, 2017 02:27 by Liao Yitong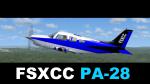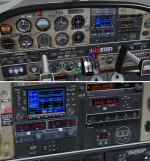 44.42Mb (3085 downloads)
FSX Competition Center Themed Livery of Vladimir Gonchar's FSX Piper Turbo Arrow III v1.3. Includes FULL AIRCRAFT, not just the livery. Aircraft has a full, high quality virtual cockpit, complete with autopilot.
Posted Apr 7, 2017 21:30 by Alexander Sullivan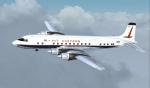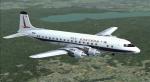 4.89Mb (316 downloads)
FS9/FSX Eastern Airlines textures for the Calclassic DC-7. Eastern Airlines textures by Gary Harper.
Posted Apr 5, 2017 17:31 by Gary Harper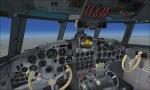 75.42Mb (1327 downloads)
FSX/FS2004 (not P3D) Civil Aviation Administration of China( CAAC) IL-18 Package.with new landing touchdown effect and pankit. High detail original model with VC by Edgar Giunart. VC glass textures aappear non transparent in P3D and also in FSX at night.
Posted Apr 3, 2017 15:45 by Liao Yitong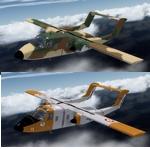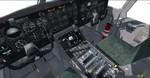 100.35Mb (2117 downloads)
Proposed but not produced Cargo variant of the OV-10 Bronco. Update from Tim "Piglet" Conrad's Original. Please see readme for full credits and changes
Posted Mar 31, 2017 10:51 by Tristan "Novawing24" Ayton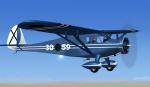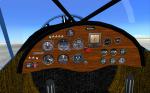 1.04Mb (578 downloads)
This is a panel update for the Monocoupe 90 FAE. It features a new gauge configuration for both the VC and the 2D panel. Update by Michael Pook.
Posted Mar 12, 2017 06:53 by Michael Pook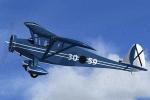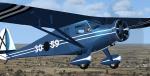 9.04Mb (1053 downloads)
In 1936, at the start of the Civil War in Spain had five aircraft models 90, 90A and 90 De Luxe, belonging to the Aero Club de Andaluca, Sevilla, which remained in the hands of the Nationals. Model by Tom Miller. Repaints (VC) by Juan Villamor.
Posted Mar 11, 2017 09:44 by Juan Villamor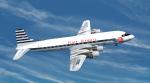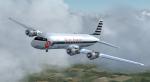 6.41Mb (192 downloads)
FS9/FSX Slick Airways textures for the Calclassic DC-6A. Slick Airways textures by Gary Harper.
Posted Mar 8, 2017 21:52 by Gary Harper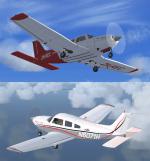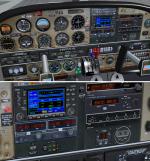 72.55Mb (5482 downloads)
FSX/P3D Piper Turbo Arrow III v 1.3 package provides 9 liveries, three VC panels, three types of autopilot, a paint-kit and a number of fixes conserning textures and gauges. For details refer to the User's Manual. (previous versions had over 3000 downloads)
Posted Mar 8, 2017 05:10 by Vladimir Gonchar