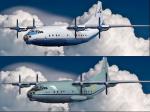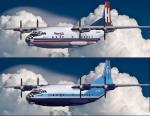 42.53Mb (3870 downloads)
Four new livery for Vladimir Zhyhulskiy AN12... HeavyLift, Moskovia Airline, Ukraine Air Alliance, and Russian Navy Yellow 14, which I have adapted to work in FSX SP1 SP2, I have changed the prop and Glass texture corrected the smoke coordinates. I have tested it in windows 7 SP1 SP2, so it should work in FSX Acceleration. VC, Panel and gauges by Philippe Wallaert, all repaints by Stephen Browning
Posted Dec 24, 2015 01:58 by Stephen Browning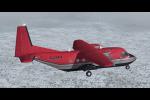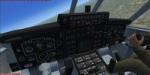 105.39Mb (3543 downloads)
Unalakleet Air Taxi was founded by Wilfred Ryan, which begins with regular charter flights across Alaska. He drove all flights to the popular air service that provided with the help of his wife Eva, his business prospered until today. Ryan Air in 2013 celebrates 60 years of operation, a testament to the vision of the founders of the Company and the dedication of his team. Full aircraft, model by Vladimir Zhyhulskiy, texture by Juan Villamor. Addons, FMC and GPWS.
Posted Dec 20, 2015 01:17 by Juan Villamor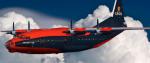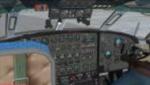 36.24Mb (2749 downloads)
I have adapted Vladimir Zhyhulskiy AN 12 to work in FSX SP1 SP2, I have changed the prop and Glass texture corrected the smoke coordinates. I have tested it in windows 7 SP1 SP2, so it should work in FSX Acceleration. VC, Panel and gauges by Philippe Wallaert, Cavok repaint by Stephen Browning
Posted Dec 18, 2015 11:37 by Stephen Browning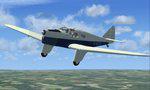 0.12Mb (367 downloads)
Texture replacement set for using this plane in FSX.
Posted Dec 2, 2015 03:06 by papituwall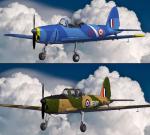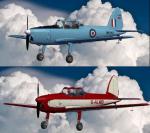 11.20Mb (2224 downloads)
This package contains the FSDS2 DH Chipmunk with VC plus four new private livery's three of them representing Military aircraft, C-FCXE, G-ALWB, N915WP, VH-RTW.Tested in windows 7 SP1 SP2. All repaints by Stephen Browning
Posted Dec 2, 2015 03:04 by Stephen Browning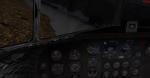 1.36Mb (455 downloads)
This is a mod to the default lighting for the FSX DC-3 aircraft. It makes the cockpit less lit up for a more enjoyable night flying experience, while still illuminating the entire cockpit for functionality.
Posted Nov 29, 2015 23:37 by Rick Herring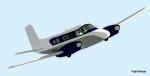 0.47Mb (773 downloads)
Mike Stone's FS2004 Beech Queen Air with edits for FSX. Panel and sound are default baron 58. 2 liveries; American private and Brazilian private. American by Mike Stone and Brazilian by VeneSim. Aircraft requested by several people. Has 2d panel but no VC. V1.1 - Fixed error on startup causing only American livery to show - Brazilian livery now displays. Apologies for error. Happy Flying!
Posted Nov 29, 2015 08:47 by Cayden Smith

0.16Mb (2134 downloads)
Rara Avis Simulations Icon A5 for Prepar3D v2/3 edits to work in Fsx. Tested Fsx Gold with Accel. Contains thumbnails and 'aircraft.cfg' file edits
Posted Nov 25, 2015 03:38 by Dave T


9.61Mb (370 downloads)
These files are Textures only. U.S. registered repaints of David Molyneaux's Auster-Taylorcraft-plus-C by Peter Watkins. They represent Taylorcraft BL65 aircraft.
Posted Nov 24, 2015 14:40 by Mike Shearer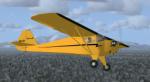 14.12Mb (1299 downloads)
This is an Auster Tayorcraft Plus-C By David Molyneaux. It is powered by a 55hp Lycombing 0-145B. Its empty weight is 660lbs can carry 13.2 gallons of fuel & has a gross weight of 1220lbs. I have tested it in FSX with Acceleration with out any problems. New livery, engine & panel by Mike Shearer.
Posted Nov 24, 2015 05:47 by Mike Shearer