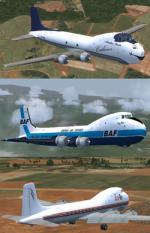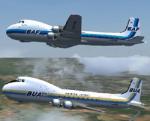 89.71Mb (1435 downloads)
Jon Walton's Aviation Traders Carvair,This Package contains 5 aircraft two with newly Painted liveries - Phoebus Apollo and BUA 1967 and three of my original textures that I have reworked: BAF1969, BAF1974 and ECL Air. I have corrected the coordinates for the smoke effect (i) and changed the 2D panel. No VC. Tested in Windows 7, SP1-SP2. All repaints by Stephen Browning.
Posted Nov 28, 2016 09:16 by Stephen Browning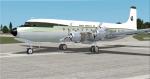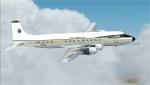 4.19Mb (206 downloads)
FS9/FSX Avion Airways textures for JBK DC-6 for FSX or FS2004. Avion Airways textures by Gary Harper.
Posted Nov 20, 2016 16:25 by Gary Harper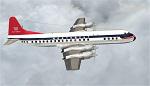 113.44Mb (555 downloads)
FSX/P3D Northwest Orient Airlines textures for the KBT L-188 Electra. Northwest Orient Airlines textures by Gary Harper.
Posted Nov 5, 2016 00:14 by Gary Harper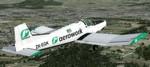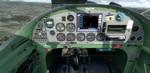 64.26Mb (2189 downloads)
FSX Aerospace Fletcher FU24-950/954. This is a fully revised model, following on from my previous versions. Features a fully animated and detailed virtual cockpit, with 3d gauges. Includes paint schemes for Super Air, Aero Work, Phoenix Aviation and Fred Fahey Aerial Services By Deane Baunton.
Posted Oct 26, 2016 05:28 by Mike Leitz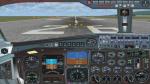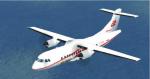 13.61Mb (2354 downloads)
This is an update for FSX of the ATR42-500 by Alberto La Greca and repainted by Yann Koun. I have added the rest of the wheels and updated the flight dynamics; added sounds and an ATR 2-D panel. The original panel was by Mario Coelho. I made the background simpler, and changed most of the gauges, some because they did not work in FSX. No VC.
Posted Oct 23, 2016 12:45 by Bob Chicilo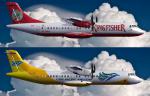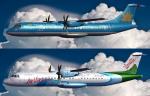 21.57Mb (4333 downloads)
ISDT ATR 72-500 with four new repaints: Kingfisher, Vietnam, CEBU Pacific and Vanuatu Airlines. This model has a FSX 2D panel only (No VC). Tested in windows 7 SP1 SP2. all repaints by Stephen Browning
Posted Oct 22, 2016 11:01 by Stephen Browning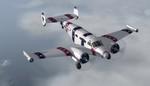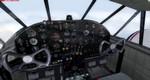 48.88Mb (2331 downloads)
FSX/P3D C-45H N8640E Grimes Flying Laboratory. The Beechcraft Model 18 aircraft is the most modified U.S.-certified aircraft design, with over 200 Federal Aviation Administration (FAA) approved Supplemental Type Certificates (STC's) on record for the aircraft. The C-45H N8640E Grimes Flying Laboratory is a flying aircraft lighting demonstrator which has been restored by the Grimes Flying Lab Foundation and operates out of Grimes Field in Urbana, OH. Original B18 model by Milton Shupe and Scott Thomas. This version was produced, at the request of the foundation and with their data support, by Dave Carroll.
Posted Oct 21, 2016 04:07 by uploader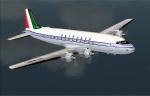 7.17Mb (356 downloads)
FS9/FSX Alitalia DC-4 textures for JBK DC-4 version 3. Alitalia textures by Gary Harper.
Posted Oct 18, 2016 21:30 by Gary Harper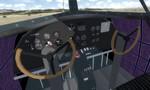 8.93Mb (696 downloads)
FSX/FS2004 JBK Boeing 247 China Air Force package. Based on the original file by Jens B. Kristensen (JBK).
Posted Oct 16, 2016 02:15 by Liao Yitong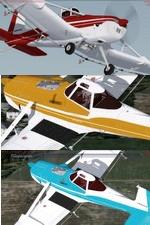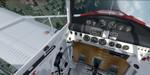 26.50Mb (2629 downloads)
FSX/P3D (up to v3 - not V4) Cessna 188 Agtruck 3 livery package. Cessna 188 Agwagon updated for FSX including 3 liveries - Red/Orange/Blue. Comprehensive package with a great VC! Original package by Cera Simaircraft. Includes checklist and handbook. FSX tweaks by Mark Rooks. some further edits by Chris Evans.
Posted Oct 14, 2016 08:20 by chris evans