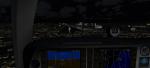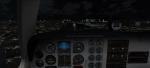 0.54Mb (462 downloads)
This aircraft configuration modification tones down the night lighting on the Default FSX Baron 58 and the Garmin 1000 model greatly enhancing night vision.
Posted Aug 20, 2016 23:51 by Rick Herring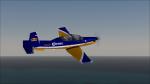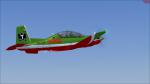 5.90Mb (246 downloads)
2 fictional 'TexMex' textures for the freeware IRIS T-6A Texan II SP2, Corona & Tecate Aircraft. Textures only - requires the freeware Iris T-6A Texan
Posted Aug 12, 2016 15:01 by Joe Payne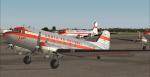 5.39Mb (451 downloads)
FSX/P3D Santa Fe Skyway textures by Gary Harper. Requires C-47 V3 by Manfred Jahn, Jan Visser and team.
Posted Aug 9, 2016 16:33 by Gary Harper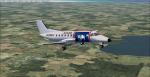 2.99Mb (159 downloads)
Fictional 'FlyWyo' textures for the Premier aircraft Emb120. This is my repaint of the EMB-120 which is available down below. My thanks goes out to everyone who created the plane, and helped me create this skin. By Cody Howery
Posted Aug 8, 2016 15:22 by Cody Howery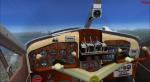 34.65Mb (976 downloads)
A repaint of the default FSX DeHavilland Beaver DHC2 with new textures on the body and in the cockpit It also comes with a supercharged engine for those with Acceleration
Posted Aug 5, 2016 20:55 by Mark Cranko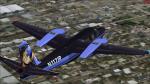 2.24Mb (510 downloads)
'Fantasy Midnight Express' textures for Milton Shupe's FSX Rockwell Aero Commander 685
Posted Jul 25, 2016 00:23 by Joe Payne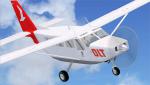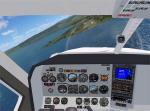 125.24Mb (1613 downloads)
This is the second version of FSX port-over of Brian Gladden's GA8 Airvan, initially designed for FS9. With permission of the original model designer there were made some improvements of exterior and interior texture, vitual cockpit, aircraft configuration, flight dynamics and sound files. The FSX aircraft is operated from VC only, but has several auxilary pop-up panels to expand control capabilities (mini-panel for external view flight; display, providing detailed engine operations features; pedestal panel with engine, pitch trim, wing flaps and parking break controls). The FSX GyppsAero Airvan package represents two plane options - GA-8 with Lycoming IO-540A1K1 engine and turbocharged GA-8 TC-320 with Lycoming TIO-540-AH1A. Unfortunately, due to the original model limitations the second option exterior is not authentic visually, as the turbocharged plane has a 3-blade propeller. Meanwhile MP/FP and RPM gauges for both engine options looks properly.
Posted Jul 24, 2016 15:02 by Vladimir Gonchar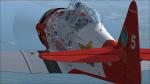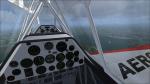 48.32Mb (561 downloads)
I have corrected some texture files of the Aeroshell number 2 and added the texture of the aeroshell number 5 by Gene McNeely with the white cockpit textures. Repaints are based on the fantastic paint kit by John Terrell. required file: FSXAT6HDAeroshell-2.zip
Posted Jul 24, 2016 12:28 by Axel Lehmann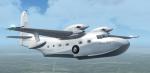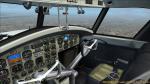 88.00Mb (4800 downloads)
FSX Only Grumman Mallard G-73AT v1.0 (There is an FS9 specific version available) Mallard Turboprop by Milton Shupe, Nigel Richards, Rachael Whiteford, Rui Cristina, William Ellis, Roman Stoviak. Pkg incl custom model, panel and gauges, custom sounds, custom Flight Model, and 4 liveries. July 2016
Posted Jul 24, 2016 09:50 by Milton Shupe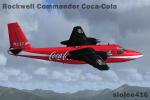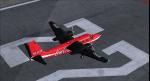 1.12Mb (857 downloads)
'Coca Cola' textures for Milton Shupe's FSX Rockwell Aero Commander 685
Posted Jul 21, 2016 13:11 by Joe Payne aka slojoe416 on FSX:SE