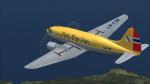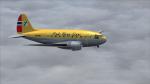 4.42Mb (178 downloads)
This is a repaint of the C-46 in Fred Olsen Lines 1970 colors. The freeware C-46 by Libardo Guzman and Tom Gibson is needed for this repaint. The famous Norwegian shipping magnate; Fred Olsen, formed his new airline "Fred Olsen Airtransport" in June 1946. It was a nonscheduled carrier, which offered aircraft leasing, passenger and cargo charters, calibration flights, and contract service flights. They were quite succesful over the years. They ceased operations in 1997. This repaint is of C-46 LN-FOR, one of three C-46s operated by Fred Olsen. This repaint was tested on FSX-SE. Textures are 32bit bmp. It should work on FSX, P3D v1-3, & FS2004.
Posted Jul 22, 2019 09:37 by Ted Giana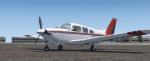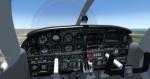 19.64Mb (3940 downloads)
Piper PA-28 Arrow III for FSX and P3D4. Rien Cornelissen Piper Arrow III with the VC updated by Pierre Fasseaux. Added missing gauges to VC and 2d panel, missing sounds for P3D and changed viewpoint. US and UK liveries included. Mike Leitz
Posted Jul 19, 2019 11:34 by mlietz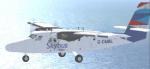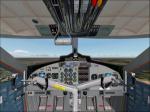 15.57Mb (2208 downloads)
FSX Scilly Skybus DeHavilland DHC6-300 Twin Otter Complete model with authentic 2D panel, Dynamic VC, full cabin, operating airstair, all doors and hatches. Scilly Skybus operates scheduled services from the UK mainland to the Scilly Isles. Model by Jean-Pierre Brisard, Barry Blaisdell, Bob May and Kevin Pardy Premier Aircraft Design (PAD). Works in FSX/P3Dv3 (not V4)
Posted Jul 16, 2019 07:06 by PAD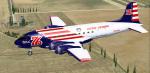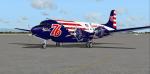 4.84Mb (296 downloads)
FSX/FS9 Aero Union textures for the Douglas C-54/DC-4 by Jens Kristensen. Aero Union. Textures by Gary Harper.
Posted Jul 11, 2019 09:24 by Gary Harper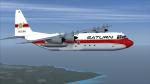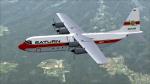 16.67Mb (1830 downloads)
This is a Lockheed L100-30 in the colors of Saturn Airways. This is an AI aircraft made flyable for FSX. It is the complete aircraft. Be aware of the fact that it is an AI aircraft, and operates within its limitations. I have replaced the AI .cfg and .air file with modified versions for FSX. I used the fabulous L100-30 by Henry Tomkiewicz of HTAI. The panel is a C-130 panel by Luca De Battista. Sounds are included, and are from the Ferry Sab Project. This aircraft was tested on FSX-SE. It should also work on FSX and FS2004. It may also work on P3Dv1-3 (Not P3Dv4), though it wasn't tested on that platform.
Posted Jul 5, 2019 01:51 by Ted Giana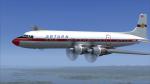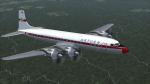 10.30Mb (178 downloads)
This is a repaint of a DC-7C in Saturn Airways 1966 colors. The freeware CalClassic DC-7C by Greg Pepper and Tom Gibson is needed for this repaint. Saturn operated 10 DC-7Cs and CFs from 1963 to 1968 when they were all phased out. This repaint depicts N90801 which was acquired in 1964. Textures are 32bit bmp. This repaint was tested on FSX-SE and should work on FSX & P3D v1-3. It should also work on FS2004.
Posted Jul 5, 2019 01:47 by Ted Giana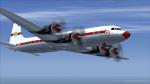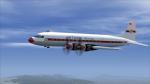 7.92Mb (180 downloads)
This is a repaint of a DC-6B in Saturn Airways 1963 colors. The freeware CalClassic DC-6B by Greg Pepper and Tom Gibson is needed for this repaint. Saturn was founded in 1948 as "All-American Airways" and, as a supplemental carrier, it flew cargo and tour flights. It's main business was with the U.S. military. The fleet by 1968 comprised of DC-8-61s, DC-8-55Fs, DC-7CFs and DC-6As. In 1971 Saturn was the 5th largest U.S. supplemental, and in 1972 they received their first of 12 Lockheed L100-30 Hercules. In 1974 Saturn got into merger talks with Trans International, and posted its largest net profit ever with gains of $4.9 million. The two airlines' application for the merger was approved by the CAB in 1976. Thus, on November 30 1976, the company merged into Trans-International Airlines (TIA). This repaint is of DC-6B N90770, which flew for them from 1961 to 1964. Textures are 32bit bmp.This repaint was tested on FSX-SE and should work on FSX & P3D v1-3. It should also work on FS2004.
Posted Jul 5, 2019 01:45 by Ted Giana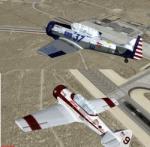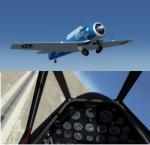 163.72Mb (1410 downloads)
The FASA T-6 Racers Complete Package is a re-work of the original 'fsds' T-6 for FSX, published by David Eckert, Warwick Carter and Michael Flahault. The original model is not needed. This is a FULL INSTALL, and will work entirely independently of the original release(s). FASA works with exclusive permission from the original author(s), to release this aircraft as a complete package. Please read the entirety of this document, to best understand how to operate the T-6 Racer. It has been written in 'short & sweet' format, so to quickly inform the reader to the most pertinent items. Note: To start engines fuel tanks and magnetos must be selected on in cockpit! Read docs for instructions and credits.
Posted Jun 29, 2019 07:51 by Mike Leitz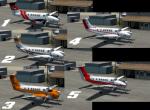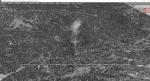 32.06Mb (1010 downloads)
These are repaints are for the ISDT King Air 200. Yes you also read that correctly, a working, tracking IR (Infrared) camera is included. The IR Cam ONLY will work in P3D as it is a native P3D feature. Installation Readme for the IR Camera (picture instructions as well as written) and Repaints are included. These repaints were created to represent the real aircraft used in aerial fire fighting operations around the world. Either as a Lead aircraft, Air Attack, Bird Dog, or Infrared platforms. The King Air 200 is used by a number of agencies. This pack includes repaints for the following agencies: California Dept. of Forestry Protection (Cal Fire), United States Forest Service (USFS IR Platform), USFS Lead / Air Attack, NSW Rural Fire Service FIRESCAN IR Mapper (Australia), and a fictional repaint of a Bird Dog from Conair (Canada). Repaints and camera created and tested and in P3D v4.5. These repaints should work all the way back into FSX. The IR camera as mentioned, does not. The IR cam is also not mine, I've simply modified the camera from P3D's default cameras. Repaints by: Nicholas Mitchell
Posted Jun 29, 2019 00:21 by Nicholas Mitchell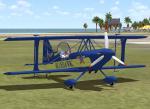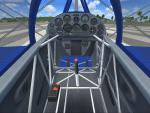 16.50Mb (980 downloads)
FSX/P3Dv3,v4 Price Ultimate 10 DASH 300s. The 10 Dash Model 100 was designed as sport biplane that could be either bought assembled or for amateur construction from either plans or a kit. A competition aerobatic variant, the 10 Dash 300 is fitted with either a 300 hp (224 kW) or 350 hp (261 kW) Lycoming engine with a three-bladed propeller. Produced by Canadian pilot Gordon Price's Ultimate Aircraft Ltd, the 10-300s was the pinnacle of a series of developments which started life as upgrade packages for the Pitts Special aerobatic bi-plane. GMAX mdl by A.F.Scrub.
Posted Jun 26, 2019 16:34 by A.F.Scrub