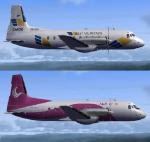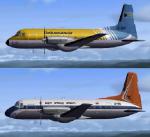 44.49Mb (3140 downloads)
This is number's 12 to 15 in my series of Rick Piper's beautiful and classic Hawker Siddeley HS748 repainted for FSX in West Air Sweden circa 2006. Bali Air circa 2002. Bahamasair circa 1982. South African Airways circa 1979. All new textures. High quality VC included as well as high detail model. Textures by Stephen Browning
Posted Jun 3, 2015 13:44 by Stephen Browning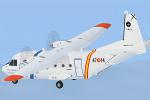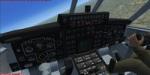 10.79Mb (2084 downloads)
FS2004/FSX Inta (Instituto Nacional de Tecnica Aeroespacial) Casa C212-200 FAE. Currently used in aerial work platforms unit. INTA has two C-212-200 aircraft instrumented for atmospheric measurements and to perform remote sensing flight campaigns. Such platforms are recognized as an ICTS (Singular Facilities Scientific Technology) and constitute a unique and versatile to undertake research projects atmospheric and earth surface infrastructure. Original model by Vladimir A. Zhyhulskiy. Full aircraft with functioning VC.
Posted Jun 2, 2015 16:55 by Juan Villamor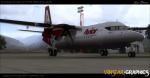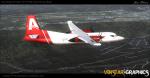 87.41Mb (1714 downloads)
FSX/P3D Avior Regional Fokker 50 Texture Pack. Includes YV2917, YV2936 and YV2948. Model by DreamWings. Includes model, 2d panel and sound. (No VC). Textures by Venstar Graphics (Jose Blanco)
Posted Jun 1, 2015 16:56 by Jose Blanco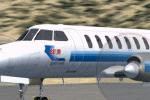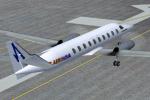 29.43Mb (1395 downloads)
Repaints of Spanish companies such as Seur, MRW, Ibertour, Aeronova, Canaryfly and Zorex, if you know you have them here in a single pack of Fairchild Metro. Complete airplane (read installation files and credits) Model by Mike Stone. repaints by Juan Villamor. 2d panel but no VC.
Posted Jun 1, 2015 16:46 by Juan Villamor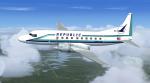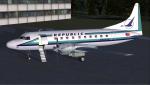 8.00Mb (437 downloads)
FS9/FSX Republic Airlines Convair 580 textures. Requires Convair 580 aircraft by Greg Pepper and Tom Gibson. Textures by Gary Harper
Posted May 29, 2015 15:54 by Gary Harper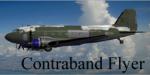 25.25Mb (740 downloads)
Repaint for Manfred Jahn's C-47v2 Contraband Flyer livery, dirty, scrappy and extremely abused DC-3 with this paint you get exhaust effects and the A2A Shockwave light configuration for this great add-on for FSX. There are exhaust and flame effects with this package. Requires the base C-47 v2 file https://www.youtube.com/watch?v=z3re7SKSDNI
Posted May 28, 2015 14:53 by David Robles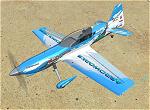 1.19Mb (499 downloads)
This is a custom shop "ripped" repaint of the Aeroworks ARX-5X in a custom scheme for Greg Busby of GB Airshows. Requires version 2.1 of the ARX-5X. Original aircraft and repaint by Jason L. Terry
Posted May 27, 2015 01:36 by Jason L. Terry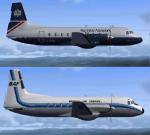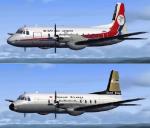 45.47Mb (2423 downloads)
This is number's 8 to 11 in my series of Rick Piper's beautiful and classic Hawker Siddeley HS748 repaints for FSX in Channel airways circa 1966. BA Landor circa 1985. Dan air London circa 1982. British Air Ferries circa 1971. All new textures. High quality VC included as well as high detail model. Textures by Stephen Browning
Posted May 25, 2015 07:50 by Stephen Browning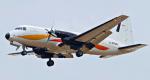 35.78Mb (2849 downloads)
This is number's 6 and 7 in my series of Rick Piper's beautiful and classic Hawker Siddeley HS748 repainted for FSX in Air Creebec Cargo livery circa 2011 Plus Air North livery circa 2013. The Air North is a new repaint and not the same one I uploaded 3 years ago. High quality VC included as well as high detail model. Textures by Stephen Browning
Posted May 17, 2015 11:14 by Stephen Browning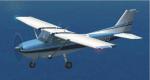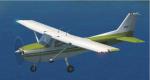 16.96Mb (2485 downloads)
This is an update for FSX of the default Cessna 172SP. This update does not interfere with the default C172 but gives you an alternative updated version. I started by using a repaint of the aircraft by Tom Tiedman, N3804Q and included the green and white textures of the default C172. I have updated the flight dynamics so it will level out no hands on controls; and changed the contact points and things like the engine location and the wing apex, horizontal tail, and vertical tail. This is the whole aircraft minus the sound. See read me for how to make any paint of any aircraft show up as a separate aircraft on the choose the aircraft page.
Posted May 10, 2015 16:01 by Bob Chicilo