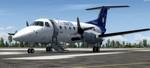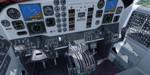 13.11Mb (1700 downloads)
FSX/P3D 3/4 Embraer EMB-120 AirNorth package. Air North is an Australian charter airline based in Darwin, Northern Territory and operates scheduled and charter services in the Northern Territory, Queensland, Victoria, Western Australia, and East Timor. Currently AirNorth operate 5 EMB120. The Eric Cantu original EMB120 updtaed to FSX native format by Eagle Rotorcraft Simulations. Uses the updated King Air panel and VC. Assembled for FSX Acceleration and P3D 3 & 4 by Chris Evans.
Posted Aug 18, 2017 06:05 by chris evans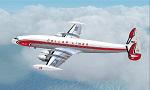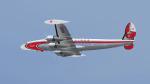 4.89Mb (233 downloads)
FS9/FSX Dollar Lines textures for the L-1049H Constellation by Manfred Jahn and team. Dollar Lines textures by Gary Harper.
Posted Aug 17, 2017 18:15 by Gary Harper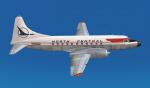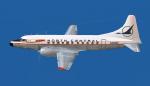 13.82Mb (227 downloads)
FS9/FSX North Central 1959 and 1963 textures for the updated Convair 440 by Greg Pepper and Bernie. Textures by Gary Harper.
Posted Aug 15, 2017 20:49 by Gary Harper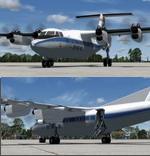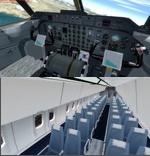 75.12Mb (4002 downloads)
FSX/P3D 3/4 DeHavilland DHC-7 Spantax package. Spantax was a Spanish airline based in Madrid and operated between 1959 and 1988. FSX native model includes specular maps, bloom effects, FSX native animations throughout and external self shadowing. Tested in DX9 only, can't gaurantee it will work in DX10 preview mode. Note that there are no bump maps applied to the models. By Milton Shupe, Mike Kelly, George Arana and Sim-Outhouse. FSX native conversion by Eagle Rotorcraft Simulations. Textures by Enrique Medal. Includes wheel sink fix and cfg fixes to make the Spantax textures work in P3D v4. Assembled for FSX/P3D v3 & 4 by Chris Evans.
Posted Aug 8, 2017 14:43 by chris evans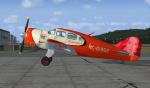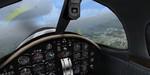 31.96Mb (1755 downloads)
FSX Spartan Executive. Fictional texture. Package includes full model with VC. Package by Milton Shupe, Scott Thomas and Urs Burkhardt
Posted Aug 4, 2017 05:13 by JALopezR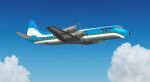 87.09Mb (235 downloads)
FSX/P3D SAHSA textures for the KBT L-188 Electra Servicio Aéreo de Honduras S.A. SAHSA textures by Gary Harper.
Posted Aug 4, 2017 02:14 by Gary Harper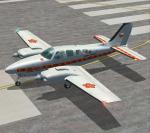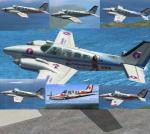 11.80Mb (808 downloads)
* FSX Baron 58 Hawaii Livery Pack * - 7 liveries for the default FSX Beechcraft Baron 58 of Aloha and Hawaiian airlines. - Smokesystem effect easy to install. - Some new extra cameras for you Baron 58.
Posted Aug 2, 2017 10:09 by Edoardo Ammannati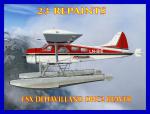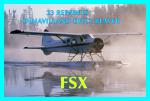 216.96Mb (2448 downloads)
FSX Default De Havilland DHC2 Beaver Float Plane with 23 liveries added. Various Repaints I've had in my collection for some time, scoured the internet for many of these. Included in the Panel is a Country Location Gauge so you'll know exactly where you are Flying over, city, country state. Also various exterior & interior views. Whole aircraft included.
Posted Jul 28, 2017 01:07 by Jetranger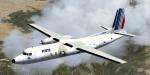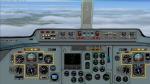 19.08Mb (1749 downloads)
The Fokker 27 has been designed to replace the legendary Douglas DC3 and the first flight was in 1955. This aircraft had a great success and 586 aircrafts have been constructed and a lot are still in service. This is a cargo version of the Fokker 27 used for mail transport. Original model by Mike Stone. Adaptation to FSX, textures and 2D panels (standard and wide screen), GPWS callout. No VC. Updates by Philippe Wallaert. See instructions for installation in the readme.txt file.
Posted Jul 24, 2017 02:22 by Philippe Wallaert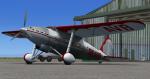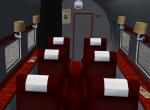 40.70Mb (1241 downloads)
The Avia 156 for FSX/ P3D 3&4 - Native v1.0 Pkg incl 1 model, custom panels and era gauges, custom sounds, custom Flight Model, and 1 livery. This flight simulation aircraft is designed by Milton Shupe, panel construction by Milton Shupe and John Smith; gauges by Microsoft, Scott Thomas, Hauke Keitel; textures by Matt Wynn, Oleboy, and Nigel Richards; and Sounds by Nigel Richards This package is for FSX only. Milton Shupe July 19, 2017
Posted Jul 20, 2017 23:02 by Milton Shupe