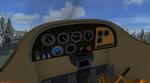 16.18Mb (1614 downloads)
Freeware Aircraft for FSX Model:Jodel D112 Creator: Krispy1001 Credits:Mr. Capt_X Mr. DutcheeseBlend Mr. Kevintampa5 Mr. Ronh Mr. N4gix Mr. Heretic Mr. Lionheart Mr. Hairyspin FSDeveloper.com community. This is a beta version of the Aircraft. If you have any questions please e-mail me at the email address in the file. If you would like the full Blender project for this aircraft you can find it at http:www.FSDeveloper.com under downloads. Thank you, Krispy1001 (Kris Pyatt)
Posted Jan 25, 2015 01:59 by Krispy1001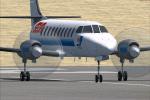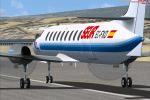 1.69Mb (410 downloads)
Textures only for Mike Stone's Metro III. It is originally for fs9/fs2004 but has been updated for FSX.
Posted Jan 18, 2015 11:39 by Juan Villamor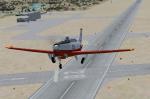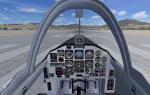 2.45Mb (1430 downloads)
FSX FUJI T-7 trainer In the 1990s the Defense Agency planned to procure primary training aircraft for the Air Self-Defense Force. The newly planned aircraft model was to replace the T-3 primary trainer. In 1998, the T-7, developed by Fuji Heavy Industries Ltd. (FHI), was adopted. The first of 67 Fuji T-7 primary trainers, powered by the Model 250-B17F, was delivered to the Japanese Air Self-Defense Force in 2002. The Fuji T-7 is used for basic flight training by the Air Training Command and the Air Development and Test Command of the JASDF. Upgrade to FSX, FSX Acceleration by A.F.Scrub.
Posted Jan 15, 2015 03:00 by A.F.Scrub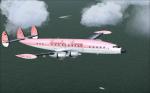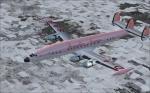 10.87Mb (416 downloads)
"Dreamline Airways" (fictional) Lockheed L-1049 textures for FSX/FS2004. Requires L-1049H model by Manfred Jahn.
Posted Jan 11, 2015 10:38 by Hartmut Hekmann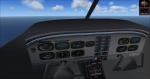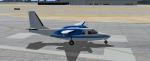 3.27Mb (1131 downloads)
This is a FS2002 Aircraft converted to fly in FSX. It had a throttle console in the virtual cockpit which added a little more realism to the model. I made a new VC as well as 2D cockpit for this aircraft. I added a realistic overhead console popup which mostly contains the radio stack, but that splits off neatly, leaving just the compass and clock if you just want those. (See enclosed screenshots) This aircraft contains a custom checklist too. Overall this is another FSX convert rescued from obscurity. Uses all default FSX gauges.
Posted Jan 10, 2015 01:46 by Rick Herring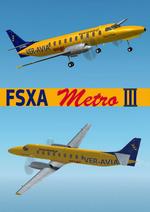 49.87Mb (2017 downloads)
FSX/FS2004 Fairchild/Dornier Metro III SA 227 AC Veravia Cargo. The SX-BMM is one of the four Metroliners of the Hellenic Air Cargo Company Ver-Avia located at Eleytherios Venizelos, Athens International Airport, Greece. This beautiful model is the creation of designer Mike Stone. The FS2004 model adopted for FSX. All Animated parts, 2D panel (no VC). Textures are in Bmp format so they work also in FS2004. Repaint by Hellenic Aircraft /Yiannis Katehis Tsetsas
Posted Jan 7, 2015 03:37 by YIANNIS KATEHIS TSETSAS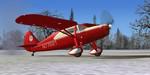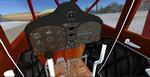 25.61Mb (1609 downloads)
FSXA Fairchild 24R Upgraded package. FSXA Upgraded package of Fairchild 24R. 3 liveries.The models has animated parts,including doors,gear suspension,full V.C.and 2D panel,custom sound and Ruder feedback.The 24R model has animated engine cowling also.Models by William Ortis with panel adapted for FSX by Danny Garnier and further improvements by Yiannis Katehis Tsetsas. Model,panel,textures and sound are tested in FSX Acceleration only Assembled and tested for FSX Acceleration by Chris Evans.
Posted Jan 6, 2015 12:43 by chris evans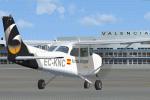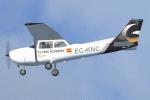 0.48Mb (587 downloads)
Textures for the default FSX C172. Gestair Flying Academy, present in Spain, Portugal and Italy, trains future Airline Transport pilots (ATPL license). Specialist training airline pilots unit. This is his registration EC-KNC by Juan Villamor.
Posted Jan 6, 2015 01:40 by Juan Villamor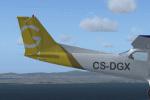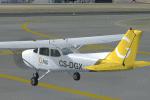 0.62Mb (392 downloads)
Textures for the default FSX C172. Pilot School Group G Air (Portugal) in Spain, is located in the Cuatro Vientos aerodrome, Madrid. It has the best means and spacious and modern facilities.
Posted Jan 5, 2015 04:34 by Juan Villamor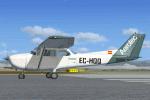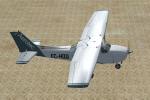 1.16Mb (451 downloads)
Aerotec is a Spanish center for aeronautical training that began operation in Madrid (Cuatro Vientos in 1993), where its headquarters is located. Subsequently, bases in Palma de Mallorca (1995), Seville (1995), Santa Cruz de Tenerife (1996), Malaga (2000) and Las Palmas (2001) were opened. Aerotec has trained over 3,000 students, of which 92% ended up getting his official title.
Posted Jan 4, 2015 11:18 by Juan Villamor