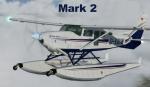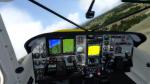 192.45Mb (5400 downloads)
Cessna T206H Soloy Turbine Pac Mark 2 V1.0 for FSX and P3Dv1-3. (Separate P3Dv4+ version also available). It contains 9 different FSXA native models with 12 repaints. All models are prepared to use alternative avionics like F1 G500/600, F1 GTN 750/650, F1 GNS, Bendix KLN 90B and RXP GNS. Instructions for the installation of RXP GTN are included. Important: XMLTools must be installed to get a realistic engine behavior. Please read readme/manual. By Thomas Roehl and Alexander M. Metzger.
Posted Mar 19, 2018 18:24 by Thomas Roehl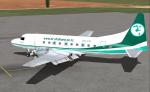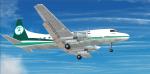 2.67Mb (472 downloads)
FS9/FSX Air Chathams for the Convair 580. Air Chathams textures by Gary Harper.
Posted Mar 10, 2018 13:14 by Gary Harper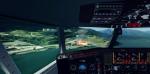 79.05Mb (3610 downloads)
P3Dv4 (FSX) - Bombardier (Canadair) CL215 (FSX native) By Massimo Taccoli, D.G.Seeley. converted to FSX native format with kindly permission from Massimo Tacolli by Bluebear. The package includes 3 models with 3d virtual cockpit, a custom 2d panel and gauges, cockpit sounds, custom flight model and 12 liveries and a FSX HD 3D Hybrid Soundset Pratt Whitney R-1830 Twin by Nigel Richards. Converted models V.3.01, 3.02, 3.03 FSX native format by Bluebear Updated effects by Bluebear Textures By Massimo Taccoli and Michel Gerard. Enrique Medal Bruce Long Keith Clifford Darren Belanger Flight Dynamics by D.G. Seeley. Gauges by Dennis Seeley and Massimo Taccoli Cockpit click sound by Doug Dawson / Daniel Gauthier P3DV4 / 64bit FSX HD 3D Hybrid Soundset Pratt Whitney R-1830 Twin by Nigel Richards www.maxtac.it March 2018 Bluebear
Posted Mar 8, 2018 08:30 by Bluebear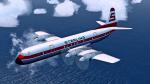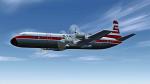 2.29Mb (207 downloads)
This is a repaint of the Libardo Guzman L-188 Electra in Sterling Airways livery. Sterling was a prominent Danish tour charter airline based in Copenhagen. It mainly flew to Europe, North Africa, the Middle East, and the Far East. You need the freeware L-188 Electra by Libardo Guzman for this repaint. Textures are in DXT5. This repaint was tested on FSX-SE, but should work on FS9/P3D up to v3 as well. (not P3D v4)
Posted Feb 27, 2018 21:54 by Ted Giana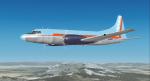 6.48Mb (229 downloads)
FS9/FSX Aspen Convair 440 textures for the Greg Pepper/Tom Gibson Convair CV440. Aspen textures by Gary Harper.
Posted Feb 27, 2018 16:57 by Gary Harper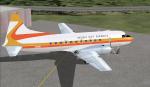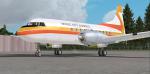 4.36Mb (233 downloads)
FS9/FSX Music City Airways textures for the Convair 340 by Gregg Pepper. MCA textures by Gary Harper.
Posted Feb 23, 2018 19:48 by Gary Harper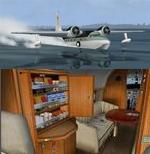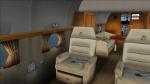 115.51Mb (3170 downloads)
FSX/P3D Native Grumman G-73 Mallard v1.0 by Milton Shupe, Nigel Richards, Rachael Whiteford, Rui Cristina, William Ellis, Roman Stoviak Pkg incl 2 radial engine models (Classic interior and Business Class), custom panel and gauges, custom sounds, custom Flight Model, and 15 liveries. Tested in P3Dv4 without issues. February 2018
Posted Feb 18, 2018 23:14 by Milton Shupe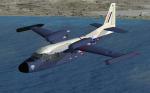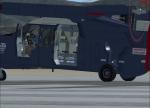 9.18Mb (3310 downloads)
FSX/P3D Piaggio P-166S_Albatross_V2 The Piaggio P-166 is a twin-engine pusher-type utility aircraft developed by the Italian aircraft manufacturer Piaggio Aero. The aircraft is known as Albatross in South African military service. This fix removes the rear window , changes cockpitinside and corrects the fuselage top colors. New textures and light mods by A.Ludick. Credits to Mario Noriega for original FS2004 model and Milton Shupe for the panel. FSX/P3D native conversion by A.F.Scrub.
Posted Feb 8, 2018 03:04 by A.F.Scrub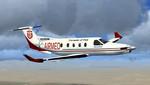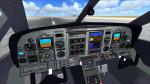 27.75Mb (8758 downloads)
The Pilatus PC-12 is a single-engine turboprop passenger and cargo aircraft manufactured by Pilatus Aircraft of Switzerland. The main market for the aircraft is corporate transport and regional airliner operators. It is the best-selling pressurized, single-engine, turbine-powered aircraft in the world. This mega package, previously updated for FSX by Michael E. Roberts, features a new enhanced and more realistic virtual cockpit and interior with new cabin views, smoke and corrected VC lights. Thanks to Brian Gladden for the original FS2002 model and to Michael E. Roberts for the previous FSX update. New VC and modified 2D panel as well as smoke and VC light correction by Michael Pook. Compatible with FSX/P3d to v3 but not v4.
Posted Feb 4, 2018 09:05 by Michael Pook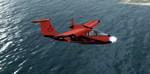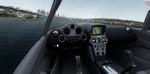 109.01Mb (3802 downloads)
The ICON A5 is an American amphibious light-sport aircraft designed and produced by ICON Aircraft. A concept aircraft was first flown in 2008, and creation of the production tooling began in December 2012. The first production aircraft made its first flight on July 7, 2014, and made its public debut at EAA AirVenture Oshkosh on July 27, 2014. Compatible with FSX. Original model by Andreas Koerner. Includes updated GPS moving map thanks to Saul James. The Vmap.xml can be copied into the panel folder to update the map, The main packages has also been updated to include the new GPS map. 9 liveries.
Posted Jan 31, 2018 13:07 by uploader