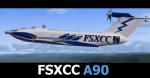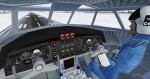 38.55Mb (2135 downloads)
This is the legendary A-90 Orlyonok in FSX Competition Center textures. This add-on is for recreational use, NOT for use in FSX Steam Edition multiplayer landing competitions. Package includes custom sounds and a simple virtual cockpit (VC). Textures by Snowy. www.FSXCC.com
Posted Dec 24, 2016 18:31 by kilocharlie1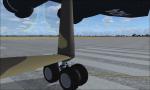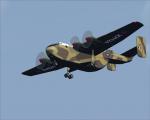 0.34Mb (374 downloads)
Created on a wide screen monitor, copy content into your aircraft.cfg! Wish all a peaceful christmas and a happy new year!
Posted Dec 20, 2016 13:48 by Andiroto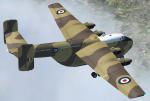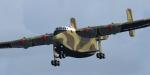 31.61Mb (1976 downloads)
Blackburn Beverley by Ralph Pegram, Bob Hazeldine and Brian Horsey. I have done the best I can do to get this FS2002 aircraft Ported over to FSX, I'm Pretty happy with the results but Perhaps someone out there could improve it even more. The Blackburn Beverley was a heavy lift military freighter that served in small numbers with the Royal Air Force in the early 1960s. Powered by four Bristol Centaurus radials. 2D panel only, tested in windows 7 SP1 - SP2 . I have added a 2004 aircraft but have not tested it. Flight dynamics © Brian Horsey, Model and textures © Ralph Pegram: XH124 textures by Stephen Browning
Posted Dec 18, 2016 14:25 by Stephen Browning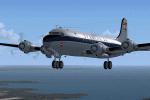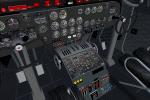 27.14Mb (2479 downloads)
This Spantax DC-4 is registered in the Aircraft Register on October 20, 1947, although its first registration was EC-DAO in the early 40's, when acquired by Iberia, flies with the flag company until Which was transferred to Aviaco in the early 1960s, in 1966 it returned to Iberia and on November 12, 1966 it was acquired by Spantax. Model by JBK
Posted Dec 17, 2016 11:55 by Juan Villamor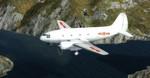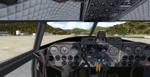 32.37Mb (1464 downloads)
FS2004/FSX Curtiss C-46 Commando CHINA PLAAF package. Original model with VC by Libardo Guzman. Textures by Liao Yitong
Posted Dec 10, 2016 05:09 by Liao Yitong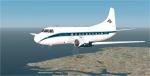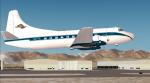 1.47Mb (227 downloads)
FS9/FSX Doobieliner textures for Martin 404 aircraft by Dee Waldron and Tom Gibson. Doobieliner textures by Gary Harper.
Posted Dec 7, 2016 05:41 by Gary Harper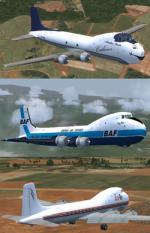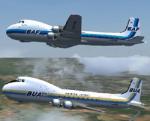 89.71Mb (1589 downloads)
Jon Walton's Aviation Traders Carvair,This Package contains 5 aircraft two with newly Painted liveries - Phoebus Apollo and BUA 1967 and three of my original textures that I have reworked: BAF1969, BAF1974 and ECL Air. I have corrected the coordinates for the smoke effect (i) and changed the 2D panel. No VC. Tested in Windows 7, SP1-SP2. All repaints by Stephen Browning.
Posted Nov 28, 2016 09:16 by Stephen Browning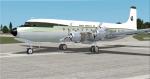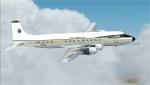 4.19Mb (221 downloads)
FS9/FSX Avion Airways textures for JBK DC-6 for FSX or FS2004. Avion Airways textures by Gary Harper.
Posted Nov 20, 2016 16:25 by Gary Harper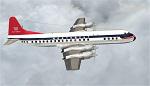 113.44Mb (587 downloads)
FSX/P3D Northwest Orient Airlines textures for the KBT L-188 Electra. Northwest Orient Airlines textures by Gary Harper.
Posted Nov 5, 2016 00:14 by Gary Harper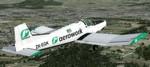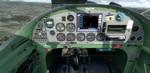 64.26Mb (2411 downloads)
FSX Aerospace Fletcher FU24-950/954. This is a fully revised model, following on from my previous versions. Features a fully animated and detailed virtual cockpit, with 3d gauges. Includes paint schemes for Super Air, Aero Work, Phoenix Aviation and Fred Fahey Aerial Services By Deane Baunton.
Posted Oct 26, 2016 05:28 by Mike Leitz