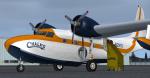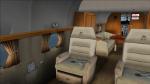 133.39Mb (7409 downloads)
FSX Port Over Only Grumman G-73 Mallard v1.0 by Milton Shupe, Nigel Richards, Rachael Whiteford, Rui Cristina, William Ellis, Roman Stoviak Pkg incl 2 models (Classic and Modern Business), custom panel and gauges, custom sounds, custom Flight Model, and 7 liveries. May 2016
Posted May 9, 2016 11:59 by Milton Shupe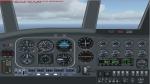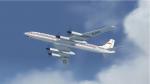 32.99Mb (1406 downloads)
This is an update for FSX of the Samdim design Tu-114. I have changed the engines from jets to turboprops; redone all the contact points and added the rest of the main wheels; I changed the smoke and touchdown effects because I did not have those effects which were not included with the aircraft; changed the fuel amount; and updated the flight dynamics. I have given it a panel with English gauges that can be used, or not. The VC does not work in FSX; most of the background for it does not show.
Posted May 3, 2016 09:50 by Bob Chicilo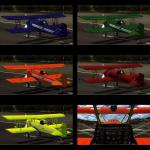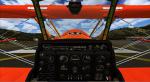 50.79Mb (2341 downloads)
This package contains 5 liveries of which 4 are added initially there was only one for FS2004 livery "red livery" which appeared on FSX different graph problems or visual type: Tools and fuselage sections were seen blacks, including the windshield was completely obscured as well as on the propeller in rotation you could see a black disk and more ... Almost all the flaws listed above have been eliminated except for some minor bugs in the cockpit where there are 3 small spaces in transparency. Added 4 new liveries "blue, green, yellow and orange" and also new GPS also the too sudden and nervous controls are calibrated so that the plane responds in a progressive way and not jerky and other bits and pieces. Original payware quality model by Touch the Sky Simulations - Douglas Kallen
Posted May 2, 2016 16:33 by Voyager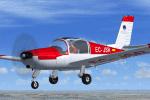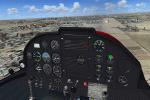 0.48Mb (921 downloads)
Socata Rallye SACC textures. SACC is a company formed entirely by aviation professionals. Since 2003 we offer the services that we show on our website. Model by d-riv, texture by Juan Villamor, texture only
Posted Apr 13, 2016 08:13 by Juan Villamor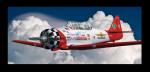 3.66Mb (560 downloads)
Fix for my bad spelling mistake on the wing of the Aeroshell T6. Just replace old texture folder with new one. I'm of for a overdue visit to the opticians!
Posted Apr 10, 2016 12:33 by Stephen Browning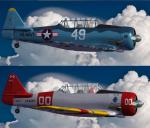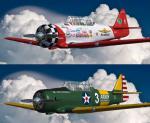 40.37Mb (2614 downloads)
Four new liveries for the Warwick Carter/Dave Eckert FSDS T-6: N3267G "AEROSHELL", N2983, N453WA, N6984C . Full model with VC. tested in FSX windows 7 SP1-SP2, and P3D (up to v3). All repaints by Stephen Browning (see fix above)
Posted Apr 10, 2016 07:35 by Stephen Browning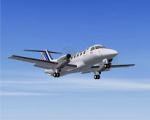 0.07Mb (1844 downloads)
FS9 - FSX Embraer 120ER - aircraft.cfg update to improve flight dynamics (handling). I have made some small changes to the aircraft.cfg file, so you will find eassier to approach and land. Many thanks to PREMIER AIRCRAFT DESIGN team (Bob May) for this wonderfull model. By Libardo Guzman
Posted Apr 6, 2016 01:12 by libardo guzman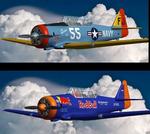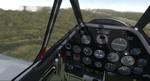 41.23Mb (2398 downloads)
Two new livery's for the Warwick Carter/Dave Eckert FSDS T-6, N5FJ (Miss Appropriation of Fund$) and D-FHGL (Red Bull). Full model with VC. I have included the engine start up information. tested in FSX windows 7 SP1-SP2, both repaints by Stephen Browning
Posted Apr 1, 2016 12:32 by Stephen Browning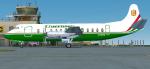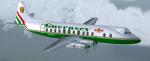 1.41Mb (330 downloads)
This is a repaint of the 'Classic British Flightsim' Vickers Viscount by Rick Piper. These two repaints are for the Guernsey Airlines 806s used during the late 1980s early 90s, The aircraft are now clean, as they would have been in real life, the cargo doors have been corrected and improved detailed stencilling and panel lines.
Posted Mar 17, 2016 14:59 by Ian Roussel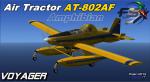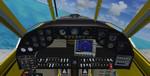 96.46Mb (2814 downloads)
This version has been already uploaded Simviation.com and is now revised and lightened by texture duplicate and added new sound engine and cockpit and added GPS with integrated autopilot.
Posted Mar 2, 2016 04:51 by Voyager