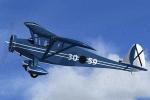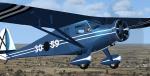 9.04Mb (1319 downloads)
In 1936, at the start of the Civil War in Spain had five aircraft models 90, 90A and 90 De Luxe, belonging to the Aero Club de Andaluca, Sevilla, which remained in the hands of the Nationals. Model by Tom Miller. Repaints (VC) by Juan Villamor.
Posted Mar 11, 2017 09:44 by Juan Villamor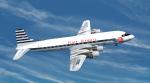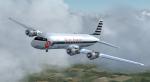 6.41Mb (234 downloads)
FS9/FSX Slick Airways textures for the Calclassic DC-6A. Slick Airways textures by Gary Harper.
Posted Mar 8, 2017 21:52 by Gary Harper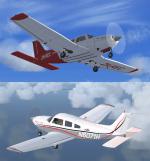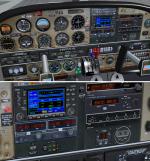 72.55Mb (6516 downloads)
FSX/P3D Piper Turbo Arrow III v 1.3 package provides 9 liveries, three VC panels, three types of autopilot, a paint-kit and a number of fixes conserning textures and gauges. For details refer to the User's Manual. (previous versions had over 3000 downloads)
Posted Mar 8, 2017 05:10 by Vladimir Gonchar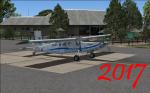 4.35Mb (680 downloads)
South African Police Service 2017 Fictional textures for the Turbo Porter by Tim Piglet Conrad.
Posted Mar 3, 2017 05:19 by Jeremy Lohrentz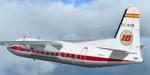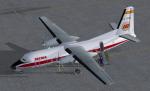 1.21Mb (773 downloads)
Texture for Mike Stone's Fokker/Fairchild 27 converted to FSX native format. Fokker F-27 in IBERIA 1970s colours. Initial model by Mike Stone.
Posted Feb 12, 2017 12:15 by Enrique Medal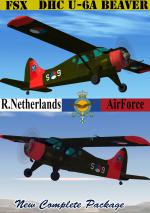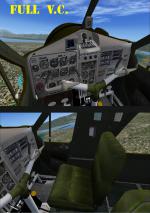 20.96Mb (2318 downloads)
FSX Acceleration upgraded package .Photoreal Liverie of the DHC U-6A (Military Version of DHC-2) Royal Netherlands Air Force S-9 on wheels.The original FSDS2 model was made by John L. Woodward and was the only Freeware Version of the wheeled Beaver With V.C. I decided to adopted it and totaly revised it for FSX Acceleration as a complete package in 2013 .This one is a revised version with another military interior ,better texts and revised air file. No need to download anything else as i said this is a complete package.Besides I promised this to my Friend Eric and all fellow simers from Holland so I included my new Virtual Cockpit and 2d panels, many camera views,sound and 2048 X 2048 px. textures on the fuseladge .I have also included as usualy instalation instructions and a file with original historical aircraft photos ,insignias and info:By Hellenic Aircraft/Yiannis Katehis Tsetsas
Posted Feb 10, 2017 08:34 by Yiannis Katehis Tsetsas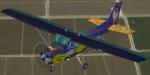 5.89Mb (316 downloads)
Textures for the FSX default Cessna C172 in a fictitious livery delivering "Nachos to the North".
Posted Jan 29, 2017 23:52 by Canuckshaw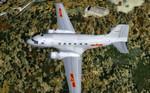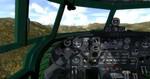 16.81Mb (1221 downloads)
FS2004/FSX IL-14M China PLAAF Y-6 package with VC. Mode by Jens Kristensen. Textures by Liao Yitong
Posted Jan 19, 2017 05:08 by Liao Yitong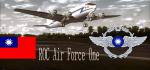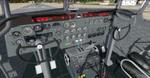 42.08Mb (1163 downloads)
FS9/FSX Douglas DC-4 Republic of China Air Force One package. Based on the original model and VC by Jens Kristensen. Textures by Liao Yitong
Posted Jan 13, 2017 03:49 by Liao Yitong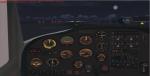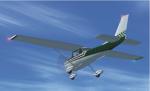 1.59Mb (759 downloads)
This is a correction for my update for FSX of a Cessna 150 Aerobat painted and originally modified by Mark "Fire Ball" Rooks from an original model by Rancho JEN. The correction is I added a switch for the panel lights, sorry I did not catch that there was no panel lights switch among the other switches. This is the whole aircraft so you don't need two downloads if you have not already downloaded the original update. I have changed the 2D panel to one from an FS2002 C150, and added a VC from a different C152 by Mr. Rooks. I have updated the flight dynamics; changed all the contact points, and corrected the lights positions. This one is for any of you who like to fly into out of the way places with short runways.
Posted Jan 12, 2017 06:16 by Bob Chicilo