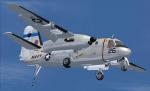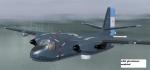 72.91Mb (5889 downloads)
Grumman S2Turbo Military Version for FSX PORTOVER VERSION 1.1 (S2T-MIL) by Milton Shupe, Scott Thomas, Tom Falley, Nigel Richards, Rachel Whiteford, Dave Stewart and Jan Visser with help from SOH members. This Grumman Tracker S2T(urbo), Marsh Conversion for Military use, features Functional VC model included, includes one Aircraft with two textures, authentic custom sounds, and custom panels with aircraft specific gauges, and beautifully crafted exterior textures. This aircraft release is one of 15 Grumman Tracker/Trader/Tracer aircraft in a series release.
Posted Nov 24, 2013 10:27 by Milton Shupe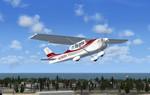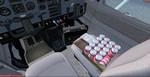 23.57Mb (6863 downloads)
FSX Cessna 206 H Stationair. Original model by GUIDEE Francois Denis. Textures BONNE Roger Revised version with panel updates by Danny Garnier and further textures and panel tweaks by Chris Evans. The Cessna 205, 206, and 207, known variously as the Super Skywagon, Skywagon, Stationair, and Super Skylane are a family of single engine, general aviation aircraft with fixed landing gear used in commercial air service and also for personal use. Updates by Chris Evans
Posted Nov 23, 2013 10:58 by Chris Evans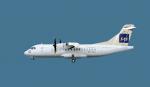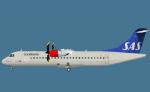 5.88Mb (2592 downloads)
FSX/FS2004 update for the panel and Scandinavian Airlines livery for the ATR 42 and 72 packge. The panel update adds ILS option. By Sander
Posted Nov 23, 2013 10:46 by sander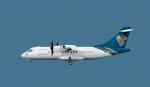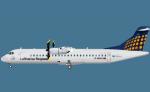 5.78Mb (1899 downloads)
FSX/FS2004 ATR 72 and ATR 42 package textures. 2 textures for the ATR 42 - Oman Air and EuroLot. Also Lufthansa Regional textures for the ATR 72 . The liveries are painted by Sander
Posted Nov 22, 2013 08:39 by Sander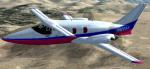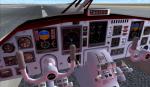 8.02Mb (3312 downloads)
The Avtek 400 was a prototype turboprop-powered business aircraft developed in the USA in the early 1980s. In 1998, Avtek declared bankruptcy without the prototype having completed the testing required for FAA type certification. The package features FSX compatible gauges for the VC and 2D panel. By Kazunori Ito, converted to FSX by Michael Pook.
Posted Nov 12, 2013 06:42 by Michael Pook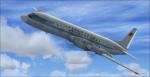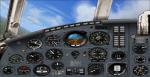 50.01Mb (3029 downloads)
This is an update to the Pavel Hvatkin FS2002 Ilyushin IL-18D and Guinart Lopez FS2004 Ilyushin IL18D by replacing incompatible gauges in the Arturr Stechura Il-18 2D panel with gauges by Vladimir Zhyhulskiy. The Hvatkin package includes textures for: Aeroflot, CSA, Interflug, Malev, and Tarom. The Lopez package includes textures for: AeroCaribbean, Aeroflot, CAAC, Cubana, LOT, NPP-MIR, Rossya, and Vietnam presidential transport. Twenty-six textures with thumbnails in all. Includes smoke effect. 2D panel only, no VC panel.
Posted Oct 27, 2013 22:09 by Michael E. Roberts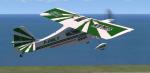 1.05Mb (248 downloads)
Textures for the Long island Classic decathlon in fictional O'Rielly Auto parts livery. Enjoy and Happy Flying! Works in FSX and 2004.
Posted Oct 27, 2013 06:46 by Lloyd Horton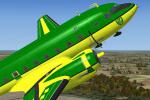 13.90Mb (273 downloads)
FSX Norwich City Football Club (UK soccer club) textures for the Manfred Jahn Douglas C-117D. This is a fictitious repaint of the Douglas C117D Skytrooper "Norwich City football city". Developers: Manfred Jahn, Alexander M. Metzger, Hans-Joerg Naegele. Repaint only, C-117D Skytrooper required (C117D_V1_BETA.ZIP). By Morti.
Posted Oct 25, 2013 16:24 by Morti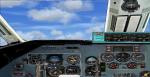 28.69Mb (2931 downloads)
This is an update of the Vladimir Zhyhulskiy FS2004 Antonov An-140 Odessa Airlines set by replacing the 2D panel gauges with ones from Vladimir Zhyhulskiy's AN-12 and AN-28, added the vchenko AI-24 Soundset V2.0 by Mike Maarse, and texture thumbnail. 2D panel only, no VC panel.
Posted Oct 19, 2013 02:54 by Michael E. Roberts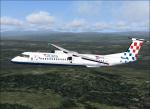 2.55Mb (1304 downloads)
Textures only. I made this repaint in honor of Croatian pilots Situm and Ivankovich who managed to land without one gear. Requires the Dash 8 Q400 by Premier Aircarft Design.
Posted Oct 14, 2013 02:56 by Bojan