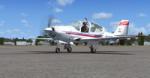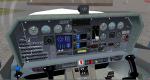 29.91Mb (7487 downloads)
Grob 120 AF for fsx Fully animated exterior model with virtual cockpit. Most controls are functional. See docs for full credits. Author: Patrick Le Luyer http://oldpat.e-monsite.com/
Posted Mar 29, 2013 02:25 by Patrick LE LUYER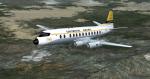 2.31Mb (313 downloads)
FSX JBK Continental Viscount textures. Viscount 810 aircraft and original textures by Jens Kristensen. Texture modifications by Gary Harper
Posted Mar 28, 2013 00:10 by Gary Harper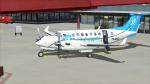 2.82Mb (1310 downloads)
KLM texture for the default Beechcraft KingAir 350. This KLM livery is fictional.
Posted Mar 27, 2013 08:58 by Jan9896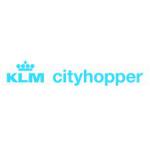 2.37Mb (1108 downloads)
KLM Cityhopper textures for the FSX default Mooney Bravo.
Posted Mar 23, 2013 03:16 by Jusrin van Dongen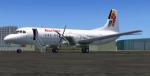 10.03Mb (464 downloads)
FSX/FS2004 NAMC YS-11 Asian Spirit textures for the NAMC YS-11 by Esa Kaihlanen and team.
Posted Mar 19, 2013 01:45 by Aeron M. Tumanut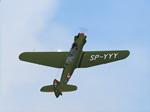 3.95Mb (335 downloads)
SP-YYY textures for the Yakovlev Yak-18 from Swingman. Textures are based on a plane is in collection Polish Aviation Museum in Krakow.
Posted Mar 16, 2013 03:27 by avion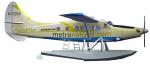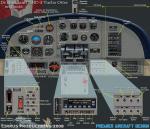 12.45Mb (4355 downloads)
Turbo Otter Floatplane package. 12 seat STOL utility transport Kenmore Air, Seattle. Special edition "Metro Natural" livery and interior by Cirrus Productions,Netherlands. Includes a custom 2D Panel and VC with a complete cabin, with opening crew doors, cargo doors and custom sound. Revised and updated flight dynamics. Model & FD by Premier Aircraft Design.
Posted Mar 13, 2013 23:53 by Bob May (PAD)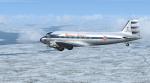 3.04Mb (302 downloads)
Northeast Airlines 1941 textures for the FSX default DC-3 aircraft by Microsoft/Aces and modified James Eden and Jon Murchison. These textures require AWESUM4SUM.zip modification to the default FSX DC-3 Textures by Gary Harper.
Posted Mar 5, 2013 22:30 by Gary Harper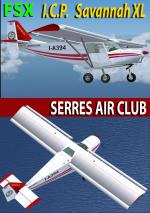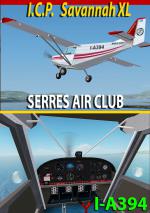 18.43Mb (2074 downloads)
FSX/FS2004 ICP Savannah XL complete package. Serres Aeroclub uses the I-A394 for training new flyers in Serres Greece. Featuring all moving parts a perfect full working V/C and a custom retextured 2D panel and sound. Upon request of the members of the Air Club and my friend Alex Drog. I have included photos of the real aircraft and club logos and info. Model by Massimo Taccoli. Repaint and modifications by Hellenic Aircraft/Yiannis Katehis Tsetsas
Posted Mar 2, 2013 20:39 by YIANNIS KATEHIS TSETSAS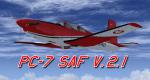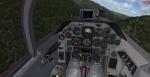 58.24Mb (5811 downloads)
Swiss Air Force Pilatus PC-7 Package V2.1. Total revamped the Effects, Bump Mapping and Alpha Blending of the Swiss PC-7 Skin. Now you actually can see all the Rivets shining in the Sun. Enjoy also the now nicely blending Engine Exhausts of this Bird. Including minor Air Model Tweaks of our previous version. This one will never leave your Hard Drive again, I promise!
Posted Mar 2, 2013 07:57 by Wanderfalke