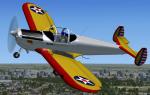 0.79Mb (312 downloads)
This texture is for the FSX ERCO 415 Ercoupe. It comes in part from an X-Plane texture. File includes complete Aircraft config file and texture thumbnail. Enjoy.
Posted Jul 14, 2015 20:13 by Michael E. Roberts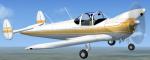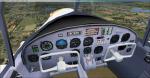 14.33Mb (2078 downloads)
This is an update to the Kazunori Ito FS2002/FS2004 ERCO 415 Ercoupe. The panels are updated with XML gauges replacing the gau files. 2D and VC panels included.
Posted Jul 11, 2015 22:32 by Michael E. Roberts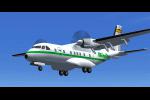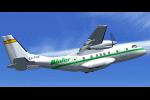 2.88Mb (3696 downloads)
Binter Mediterranean was a Spanish airline, created in the likeness of Binter Canarias, and a subsidiary of Iberia LAE, based in Madrid, with a fleet of for 5 CASA CN-235 aircraft. It was based at Malaga Airport, Malaga. Model by J.E.Narcizo & RanchoJEN, adaptation for FSX, panel and VC by Philippe Wallaert, tecture by Juan Villamor. Full aircraft.
Posted Jul 6, 2015 15:48 by Juan Villamor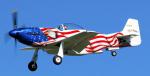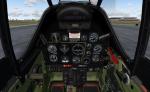 14.59Mb (1972 downloads)
Alpha P51 , N51DY is actually a Thunder Mustang kit plane that is three-quarter scale replica of a real P51, but there isn't one available to paint in the Sim world so I've put this stunning livery on a full size Mustang. VC included. Textures by Stephen Browning
Posted Jun 27, 2015 14:58 by Stephen Browning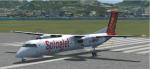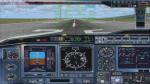 35.68Mb (4760 downloads)
This is an update for FSX of the Dreamwings DeHavilland DCH 8 Q400. I used the Spicejet paint of the aircraft by Benjamin Spranger. I have redone all the contact points and added the rest of the wheels. The flight dynamics now let you land without using the speed brake to slow down enough for a good approach. I have changed the panel to one I have altered to work in FSX. No VC. See the Read me file for how to use this update to update any paint of this aircraft. This is the whole aircraft.
Posted Jun 20, 2015 13:26 by Bob Chicilo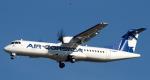 3.41Mb (1477 downloads)
Air Corsica textures for the ATR-72 by Francisco Sanchez-Castaner. Requires the full model Textures by Henry Rastouil
Posted Jun 16, 2015 07:52 by Henry Rastouil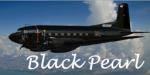 17.52Mb (753 downloads)
Manfred Jahn's C-117DV2 in Black: Her name is Pearl, along with this repaint you get exhaust and lighting effects watch video here: https://www.youtube.com/watch?v=cGi156d34dg
Posted Jun 15, 2015 13:29 by David Robles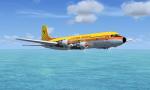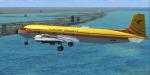 5.26Mb (398 downloads)
FS9/FSX Suriname Airways DC-6BF textures. Requires DC-6A by Greg Pepper and Tom Gibson. Textures by Gary Harper
Posted Jun 8, 2015 20:00 by Gary Harper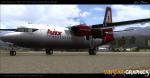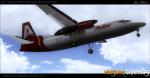 88.31Mb (2536 downloads)
FSX/P3D Avior Regional Fokker 50 Texture Pack. Includes YV2917, YV2936 and YV2948. Model by DreamWings. Includes model, 2d panel and sound. (No VC). Added some effects in the fuselage, engines and engine metal textures,Repaints By Jose Blanco (Venstar Graphics) and Jesus Martinez with collaboration from Yober Arteaga.
Posted Jun 4, 2015 08:17 by Jose Blanco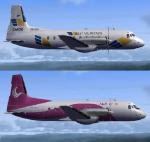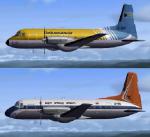 44.49Mb (3344 downloads)
This is number's 12 to 15 in my series of Rick Piper's beautiful and classic Hawker Siddeley HS748 repainted for FSX in West Air Sweden circa 2006. Bali Air circa 2002. Bahamasair circa 1982. South African Airways circa 1979. All new textures. High quality VC included as well as high detail model. Textures by Stephen Browning
Posted Jun 3, 2015 13:44 by Stephen Browning