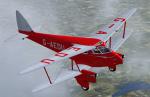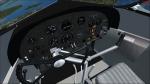 42.12Mb (1581 downloads)
FS2004/FSX/P3D (up to v3 only) DeHavilland DH90 Dragonfly. Designed for FS2004, it will port over to FSX and Prepar3D with the usual differences. There are five models included in the package covering the two extant aircraft, G-AEDU and ZK-AYR, as fully controlled models. A third model with generalised texture mapping is also included for easy repaints. There are also two AI models, one specifically for G-AEDU and the other a generalised texture. By Keith Paine.
Posted Jul 25, 2015 06:27 by Mike Lietz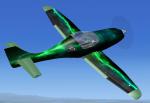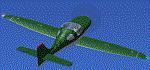 5.10Mb (247 downloads)
One of the most delightful fliers is the Lancair 2000. Mark Rooks has updated the Legacy Lancair 2000, original by Robert Christopher for Flight Simulator 2004 as the "Emerald Lancair" (see link below) These are two fantasy repaints that do not represent a real world aircraft, but just looked cool to me. One is using a dragon scale design I created in a Photoshop class, and the other a spacey design that, sadly, I've lost the original, so I don't know who to credit. All I have left is the portion that is used in the texture. If you know who may have created this, please let me know so I can credit them properly. I hope you have as much fun with these as I did, and they look SO amazing when flying from the VC.
Posted Jul 20, 2015 23:22 by Mark Powell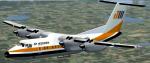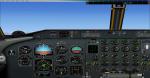 77.01Mb (2796 downloads)
This is Milton Shupe's original FS2002 De Havilland Canada Dash-7 Package updated for FSX.
Posted Jul 20, 2015 01:15 by Michael E. Roberts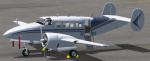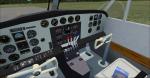 19.88Mb (3117 downloads)
This is an update to the Brian Gladden FS2004 Beechcraft Model 18 Volpar. The panels are updated with XML gauges replacing the gau files. 2D and VC panels included.
Posted Jul 18, 2015 02:58 by Michael E. Roberts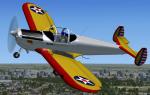 0.79Mb (308 downloads)
This texture is for the FSX ERCO 415 Ercoupe. It comes in part from an X-Plane texture. File includes complete Aircraft config file and texture thumbnail. Enjoy.
Posted Jul 14, 2015 20:13 by Michael E. Roberts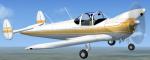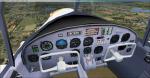 14.33Mb (2048 downloads)
This is an update to the Kazunori Ito FS2002/FS2004 ERCO 415 Ercoupe. The panels are updated with XML gauges replacing the gau files. 2D and VC panels included.
Posted Jul 11, 2015 22:32 by Michael E. Roberts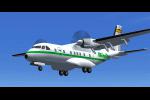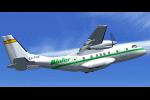 2.88Mb (3659 downloads)
Binter Mediterranean was a Spanish airline, created in the likeness of Binter Canarias, and a subsidiary of Iberia LAE, based in Madrid, with a fleet of for 5 CASA CN-235 aircraft. It was based at Malaga Airport, Malaga. Model by J.E.Narcizo & RanchoJEN, adaptation for FSX, panel and VC by Philippe Wallaert, tecture by Juan Villamor. Full aircraft.
Posted Jul 6, 2015 15:48 by Juan Villamor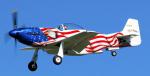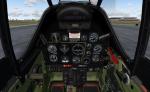 14.59Mb (1962 downloads)
Alpha P51 , N51DY is actually a Thunder Mustang kit plane that is three-quarter scale replica of a real P51, but there isn't one available to paint in the Sim world so I've put this stunning livery on a full size Mustang. VC included. Textures by Stephen Browning
Posted Jun 27, 2015 14:58 by Stephen Browning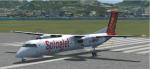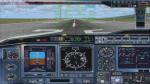 35.68Mb (4729 downloads)
This is an update for FSX of the Dreamwings DeHavilland DCH 8 Q400. I used the Spicejet paint of the aircraft by Benjamin Spranger. I have redone all the contact points and added the rest of the wheels. The flight dynamics now let you land without using the speed brake to slow down enough for a good approach. I have changed the panel to one I have altered to work in FSX. No VC. See the Read me file for how to use this update to update any paint of this aircraft. This is the whole aircraft.
Posted Jun 20, 2015 13:26 by Bob Chicilo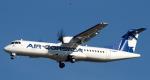 3.41Mb (1454 downloads)
Air Corsica textures for the ATR-72 by Francisco Sanchez-Castaner. Requires the full model Textures by Henry Rastouil
Posted Jun 16, 2015 07:52 by Henry Rastouil