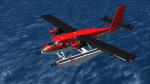 21.85Mb (1085 downloads)
This is an updated and improved version of Barry Blaisdell's (PAD) 'FS9_AST_DHC6_Amphibian.zip' package of 2006. I have some beautiful snaps of a Twin Otter that operates in the Maldives and when I stumbled across this package I knew I had to do a texture set to depict it. This package includes Barry's original texture and my all new Maldives one. I have tweaked it for use in FSX. I just can't get it to remain still in the water while at idle - if someone have a solution, please drop me a mail with a fix?
Posted Dec 10, 2017 13:36 by Andre Ludick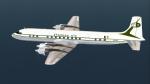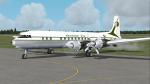 9.65Mb (204 downloads)
FS9/FSX Shannon Air textures for the California classic DC-7CF by Greg Pepper and Tom Gibson. Shannon Air textures by Gary Harper.
Posted Nov 29, 2017 23:30 by Gary Harper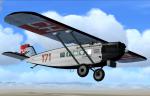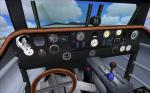 28.93Mb (1670 downloads)
The Dornier Merkur was an early German Propliner, based upon the Dornier Komet III. Its maiden flight took place in February 1925. The aircraft had two pilots in an open cockpit and could carry up to six passengers. This is Ralf Kreibich's model, previously updated for FSX by Erik Hertzberger. The package includes three models and five great liveries. It now features a 2D panel and some corrections and enhancements for the VC as well. Smoke effect and Ju-52 sound added. All credits go to Ralf Kreibich for the original model and to Erik Hertzberger for his FSX update, new 2D panel and VC corrections by Michael Pook.
Posted Nov 15, 2017 07:14 by Michael Pook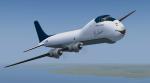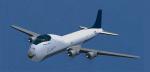 50.99Mb (281 downloads)
Textures for the payware Flight replicas Douglas C45 ATL98 Carvair as Phoebus 9J-PAA tested in windows 7 SP1 SP2 Repaint by Stephen Browning
Posted Nov 13, 2017 14:49 by Stephen Browning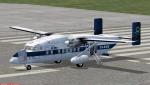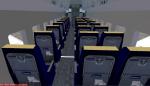 80.53Mb (2470 downloads)
The Shorts 330 is a 30-seat twin turbo prop short/medium range commuter airliner and freighter developed from the Shorts Skyvan. Design and production was by Short Brothers of Belfast, Northern Ireland. The firm was later taken over by Bombardier. The Short 330-100 named "Isle of Naxos" and in service with Olympic Airways from 1981 to about 1994. Those aircrafts was very convenient for short routes between hundreds of Aegean Islands and mainly for their ability of landing to their short runways. Short 330-100 Olympic Airlines "Isle of Naxos". Model by premier Aircraft Design. Aircraft, panel and sound package including dynamic VC with custom gauges. Full flight video of FSX Short 330-100 Olympic Airlines "Isle of Naxos" Thessaloniki (LGTS) to Samos (LGSM):
Posted Nov 6, 2017 12:18 by Vangelis Vasilias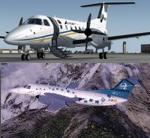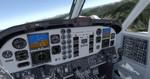 22.89Mb (2062 downloads)
FSX/P3D 3&4 Embraer EMB-120 Airjet and Swiftair twin package. The Embraer EMB120 Brazilia is produced by Embraer in Brazil. The Eric Cantu original EMB120 updated to FSX native format by Eagle Rotorcraft Simulations. Added the great textures by Paint by Cinthia Gutierrez Sanchez. Fixed wheel sink. Uses the updated King Air panel and VC. Assembled for FSX Acceleration and P3D 3 & 4 by Chris Evans.
Posted Nov 6, 2017 12:03 by chris evans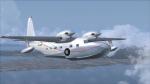 25.33Mb (341 downloads)
Repaint of Milton Shupe's Grumman Mallard G-73AT. Made for those who like flying around the leeward islands, hence the PJ Callsign
Posted Nov 2, 2017 22:46 by Jean Guiraud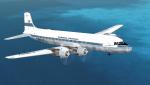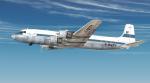 6.14Mb (176 downloads)
FS9/FSX UAT/Olympic textures for the California classic DC-6A by Greg Pepper and Tom Gibson. UAT/Olympic textures by Gary Harper.
Posted Oct 20, 2017 22:26 by Gary Harper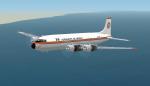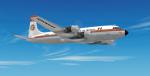 5.12Mb (180 downloads)
FS9/FSX Aeronaves De Mexico textures for the JBK DC-6 late
Posted Oct 14, 2017 22:45 by Gary Harper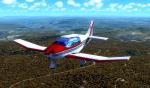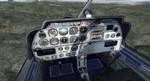 49.25Mb (4273 downloads)
Robin DR400 FSX native V2 . Original model by Yannick Lavigne - Fred Banting - Rob Young , converted to FSX native format by "Bluebear" Oct 2017 compiled with FSX SDK. Complete package with multiple liveries, sound pack and cockpit click sound by Doug Dawson / Daniel Gauthier. Replaces previous version. For FSX and P3D Version 1-3 ! This is Version 2 with improved flightdynamics (better trim behavior) and updated panel and some minor things. Bon vols and safe landings Bluebear
Posted Oct 12, 2017 00:52 by Bluebear