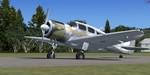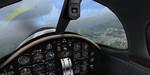 84.45Mb (8442 downloads)
FSX Spartan Executive Repack v3.0. With revised details, MOVING RAINDROPS, revised panel and extra textures in canopy! Revised version of the superb Spartan Executive by Milton Shupe, Scott Thomas, Urs Burkhardt. IMPORTANT - READ THE 'Spartan_FSX_Repack_v3' otherwise you will not see the raindrops or see out of the VC in rain. (no need if you previously installed them!) Looked at "most" of the repaints, picked my favourites then created a texture.common folder to reduce folder size about 20 in all, including my own interior VC variation Fixed as many issues as I could find fixes for, and updated - Brighter dashboard lighting - Manual cold starting - Transponder light and switches not working - Window gauge pop-ups not working - missing start-up smoke and flame effects, - optional Mike Stone version Touchdown effect fx_154 - missing plane selection thumbnails - missing rear passenger viewpoint, + re-assigned better VC viewpoints - missing door opening soundfiles replaced - used a work-around to texture the Prop and Throttle with Wood Textures - Modified Panel.vc texture to remove lighting 'bleed-thru' at edges. Revisions and packaged by Paly. (Previous package had 1864 downloads)
Posted Mar 20, 2014 12:27 by admin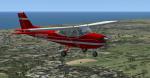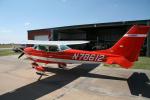 1.76Mb (894 downloads)
Textures only for the default Cessna 172 in textures representing a real life C172 N78612.
Posted Mar 19, 2014 22:48 by Lloyd Horton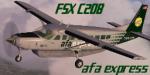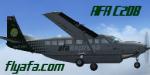 5.46Mb (1367 downloads)
AFA Express (American Flight Airways Virtual Airline) textures for the FSX default Cessna Grand Caravan.
Posted Mar 17, 2014 22:16 by Richie Sawasdee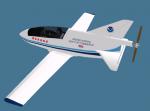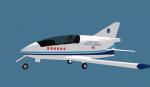 1.89Mb (424 downloads)
NOAA hurricane hunter repaint of the freeware BD-5 by Jez G. These textures can be used for both the prop and jet versions of the aircraft.
Posted Mar 14, 2014 05:13 by Pville211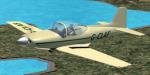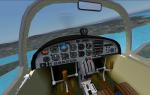 4.35Mb (2286 downloads)
This is the version 1.2 of the model which corrects some errors or problems, present in the former version.This versione fully replace the version 1.1. The aircraft was designed by the renowned Italian designer Stelio Frati in 1955, and originally built in Italy by Aviamilano then Aeromere and later Laverda. The Falco is currently sold in kit or plans form for amateur construction by the Sequoia Aircraft Company of Richmond, Virginia. The aircraft is single-engined, propeller driven and designed for private and general aviation use. Full package for FSX, model, custom panel and 3D VC, Two liveries. Original source file design by Chris Lampard modified and improved with 2D panel and a working 3d VC By Massimo Taccoli, Flight Dynamics made by Dennis G. Seeley.
Posted Mar 12, 2014 03:30 by Massimo Taccoli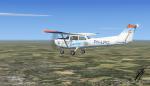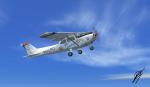 13.05Mb (494 downloads)
This is an texture of the Cessna/Reims C172M PH-LPO Wolkentoetje of flying club Teuge (The Netherlands) This is an texture file only for the default FSX C172. Texture by: Mees Jansen
Posted Mar 8, 2014 10:40 by Mees Jansen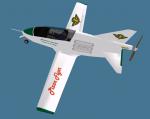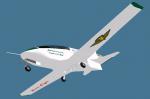 2.48Mb (178 downloads)
Pizza delivery textures for the freeware BD-5 by Jez G. These textures can be used for both the prop and jet versions of the aircraft.
Posted Mar 8, 2014 09:52 by Pville211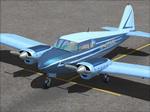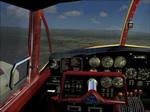 47.97Mb (7159 downloads)
FSX Lynn and Bill Lyons' PA23 Piper Apache updated and adapted for FSX. Includes four liveries with companion, color-coded panel sets. Each panel set is distinctively gauged with complementary 2D and VC views. Special thanks to Milton Shupe and Scott Thomas for Scott's period gauges and to Aaron R. Swindle for his "Big Twin" sound package. This is KENWIGAIR KUSTOMS' RESTO-MOD #1. By Ken Wigginton.
Posted Mar 7, 2014 02:25 by uploader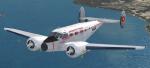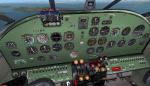 65.79Mb (2922 downloads)
This is a standalone package of the Beech 3NM Expeditor in civilial cargo version for use in FSX. It is based on FS9 D18S aircraft by Milton Shupe, so to operate it you need to download original files (D18SVC4.zip and d18scarg.zip) from Simviation, , or previously uploaded FSX cargo versions of the plane. Installation instruction is inclosed. The package includes brand-new old-style VC and pop-up radio panel, new flight dynamics (plane is spin-capable) and means to provide realistic engine operations.
Posted Mar 6, 2014 08:17 by Vladimir Gonchar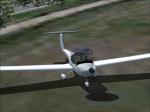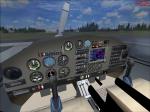 26.56Mb (7114 downloads)
FSX Diamond DV20 Katana 100 with VC. The model is animated with wingflex, vertical stab, steerable wheels, canopy, flaps, rudder, ailerons, prop, elevator and a rope which is attached to the ground. Model, textures and panel by Sander, (pilot textures by microsoft), sound and FDE by default cessna 172. Uses default FSX 2d panel.
Posted Mar 3, 2014 06:05 by sander