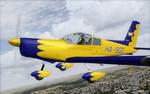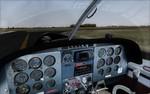 52.38Mb (5399 downloads)
After a lot of years, we proudly presents our newly released aircraft: the Zlin Z-142 sport and aerobatics aircraft! The Zlin Z 42 is a single-engine two-seat Czechoslovakian trainer aircraft manufactured by Moravan Otrokovice. A developed version, the Z 142, is the most popular aircraft variant in the manufacturer's aircraft line. Please read carefully the included manual! Happy flying! Pannon Wings Design Team.
Posted Oct 14, 2014 05:05 by Pannon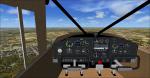 12.82Mb (3027 downloads)
This is an update to the Brian Gladden FS2002/FS2004 Piper Tri-pacer. I regauged both the 2D and VC panels with XML gauges by various authors and included texture thumbnails. Includes working identical 2D and VC panels.
Posted Oct 13, 2014 04:02 by Michael E. Roberts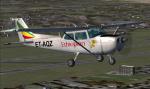 5.97Mb (676 downloads)
Textures for the default FSX Cessna 172.
Posted Sep 14, 2014 05:02 by FSXHamburg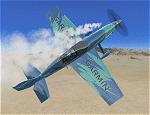 0.52Mb (170 downloads)
This is a custom shop repaint of the Aeroworks ARX-5X in a Garmin "ripped" scheme. Requires version 2.1 of the ARX-5X. Original aircraft and repaint by Jason L. Terry
Posted Sep 11, 2014 23:33 by Jason L. Terry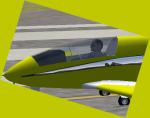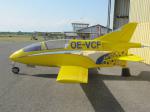 0.94Mb (349 downloads)
Chrome textures for the BEDE BD5 Homebuilt kitplane.
Posted Sep 8, 2014 19:23 by VINCE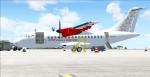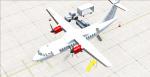 3.09Mb (792 downloads)
ATR 42-300 Star Lines Express PK-QVD Textures only, you need the basepack (isdt423.zip) Model by ISDT Repaint by : Tety Zhang
Posted Aug 31, 2014 01:41 by Tety Zhang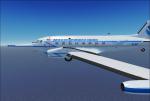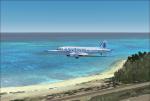 7.19Mb (404 downloads)
NOAA Research textures for the Basler BT-67 by Manfred Jahn. You must have the BT-67 base package
Posted Aug 23, 2014 22:26 by David Robles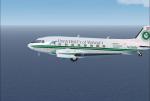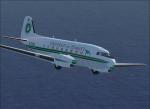 3.14Mb (344 downloads)
The Basler BT-67 in University of Hawaii colors. You will need the Basler BT-67 base package by Manfred Jahn
Posted Aug 23, 2014 15:00 by David Robles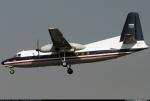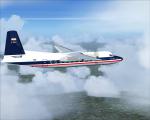 1.27Mb (503 downloads)
IRIAF (Islamic Republic of Iran Air Force)textures for Mike Stone's Fokker F27 updated for FSX by Arthur Vince. Textures by Mohammad Faali .
Posted Aug 20, 2014 20:57 by Mohammad Faali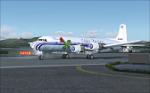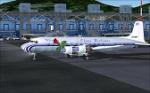 5.07Mb (322 downloads)
This is my second texture. It is inspired by a good friend. To use this texture, you have to use the excellent model-work by Greg Pepper!! This is availlable here: http://www.calclassic.com/dc6b.htm I recommend to use all DC-6A/B-Packages there, to get all the models, panels and sounds you need. I also recommend to change the sound-files. Check my upload on simviation.com! These textures are made with Paint Shop Pro 7, Gimp and Windows Paint. I really hope you enjoy this, and if you do so, let me know: h.hecky@web.de Reminder: This is freeware and made to remain as such! No selling or any other commercial use!
Posted Aug 10, 2014 02:05 by Hartmut Hekmann