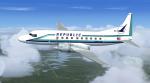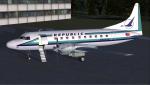 8.00Mb (441 downloads)
FS9/FSX Republic Airlines Convair 580 textures. Requires Convair 580 aircraft by Greg Pepper and Tom Gibson. Textures by Gary Harper
Posted May 29, 2015 15:54 by Gary Harper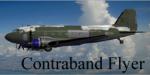 25.25Mb (749 downloads)
Repaint for Manfred Jahn's C-47v2 Contraband Flyer livery, dirty, scrappy and extremely abused DC-3 with this paint you get exhaust effects and the A2A Shockwave light configuration for this great add-on for FSX. There are exhaust and flame effects with this package. Requires the base C-47 v2 file https://www.youtube.com/watch?v=z3re7SKSDNI
Posted May 28, 2015 14:53 by David Robles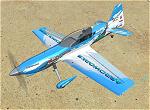 1.19Mb (499 downloads)
This is a custom shop "ripped" repaint of the Aeroworks ARX-5X in a custom scheme for Greg Busby of GB Airshows. Requires version 2.1 of the ARX-5X. Original aircraft and repaint by Jason L. Terry
Posted May 27, 2015 01:36 by Jason L. Terry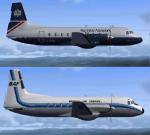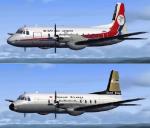 45.47Mb (2462 downloads)
This is number's 8 to 11 in my series of Rick Piper's beautiful and classic Hawker Siddeley HS748 repaints for FSX in Channel airways circa 1966. BA Landor circa 1985. Dan air London circa 1982. British Air Ferries circa 1971. All new textures. High quality VC included as well as high detail model. Textures by Stephen Browning
Posted May 25, 2015 07:50 by Stephen Browning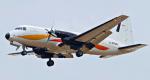 35.78Mb (2890 downloads)
This is number's 6 and 7 in my series of Rick Piper's beautiful and classic Hawker Siddeley HS748 repainted for FSX in Air Creebec Cargo livery circa 2011 Plus Air North livery circa 2013. The Air North is a new repaint and not the same one I uploaded 3 years ago. High quality VC included as well as high detail model. Textures by Stephen Browning
Posted May 17, 2015 11:14 by Stephen Browning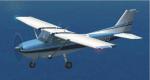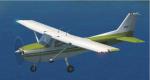 16.96Mb (2516 downloads)
This is an update for FSX of the default Cessna 172SP. This update does not interfere with the default C172 but gives you an alternative updated version. I started by using a repaint of the aircraft by Tom Tiedman, N3804Q and included the green and white textures of the default C172. I have updated the flight dynamics so it will level out no hands on controls; and changed the contact points and things like the engine location and the wing apex, horizontal tail, and vertical tail. This is the whole aircraft minus the sound. See read me for how to make any paint of any aircraft show up as a separate aircraft on the choose the aircraft page.
Posted May 10, 2015 16:01 by Bob Chicilo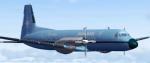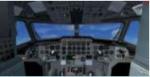 30.59Mb (2153 downloads)
This is number 5 in my series of Rick Piper's beautiful and classic Hawker Siddeley HS748 repaints for FSX in Maersk Air livery circa 1980. High quality VC included as well as high detail model. textures by Stephen Browning
Posted May 9, 2015 12:53 by Stephen Browning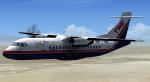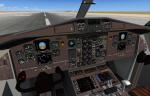 47.61Mb (10307 downloads)
This is basically an FSX Acceleration update for the VC panel of the FS2002/2004 twin-engine turboprop ATR 42-500, which displays a major grafic issue in the left VC section when the lights are on and is, as for this otherwise beautiful model, quite aggravating for VC lovers. This update minimizes the issue and, in addition, the VC now includes all the gauges the 2D panel has (turn coordinator, all the switches as well as two static gauges on the center console added). However, this package not only offers a fix for the VC but is the whole aircraft with a compilation of five beautiful liveries by different designers. Original model by F. Sanchez- Gonzales and repaints by Ahmed Ahsen, Ed Cox, Chad Black and Mauricio Ibarra. VC fix and enhancement by Michael Pook.
Posted May 9, 2015 02:11 by Michael Pook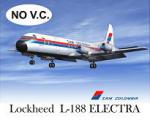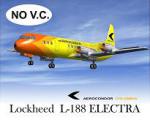 28.92Mb (3121 downloads)
FS9 / FSX Lockheed L-188 Electra - No VC Version. I decided to share my work as it is because finishing the version with VC will take a few months and I don't have time to do it by now. Includes sound: Mr. Ozawa, Mr. William Schulz, of the Cielo Company, Panel: Paul Strogen. By Libardo Guzman.
Posted May 5, 2015 23:27 by libardo guzman garcia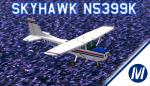 1.89Mb (284 downloads)
Textures for the default FSX Cessna 172. This texture works on both FSX and FSX SE.
Posted May 3, 2015 17:02 by Maksym Designs