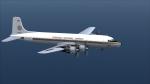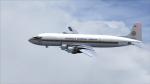 7.62Mb (71 downloads)
This is a repaint of the Douglas DC-6A (CB17 model) in Overseas National Airways - ONA 1959 colors. The freeware CalClassic DC-6A CB-17 model by Greg Pepper and Tom Gibson is needed for this repaint. ONA was originally formed in 1950 by George Tompkins to undertake overseas contracts on behalf of the USAF. In 1966 after a ruling by the CAB, ONA was granted permission to undertake inclusive tour charters, affinity group charters, and single entity charters to transatlantic and Caribbean markets. Over the next decade, the fleet expanded to include: L-188s, DC-8-61/63CFs, DC-8-20/30s, DC-9-30s, and the granddaddy of them all; the DC-10-30CF. During the winter of 1975/76 tragedy struck. Two ONA DC-10s were lost in accidents in the space of two months (November 1975 & January 1976). This, coupled with financial difficulties, led the the filing of its second bankruptcy on September 7, 1978. This repaint is on DC-6A N660NA, which joined the airline in 1958, and was sold to AAXICO in 1961. Textures are 32bit bmp. This repaint was tested on FSX-SE and should work on FSX, P3D v1-3, & FS2004.
Posted Jun 19, 2019 09:55 by Ted Giana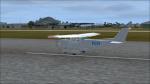 3.92Mb (114 downloads)
Textures only for the Rancho JEN Cessna 152 Aerobat. ZK-FCO is a Cessna 152 based at NZTG and owned by Tauranga Aero Club Ltd.
Posted Jun 16, 2019 00:07 by David Dixon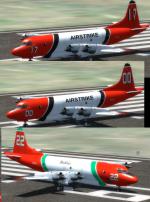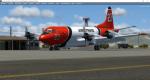 14.98Mb (587 downloads)
For those wanting to add more variation to their P-3 air tanker fleet. This repaint pack includes repaints of 3 additional air tankers for my P-3 package. 2 more for Airstrike Firefighters LLC and 1 for Buffalo Airways. The repaints included were created to represent the real aircraft. Airstrike's T-17 and T-00. Buffalo's T-22. All repaints include a thumbnail for FSX users. By: Nicholas Mitchell
Posted Jun 12, 2019 01:56 by Nicholas Mitchell

53.15Mb (2000 downloads)
FSX/P3D This is the FS KBT P-3A Aerostar modified and packaged to represent the real P-3A Aerostar more accurately by myself. There was simply way too much modification done I believe to just leave the aircraft as it was. Therefore, this package was born. It's been a number of years since the model was originally released for FSX, Features include: my custom Airstrike Firefighters LLC paint scheme to reflect the current state of the P-3s re-entering aerial firefighting service this year. Flight dynamics as well as a number of minor tweaks to fuel burn, weight loading, and a ton more of editing. Along with finding and adding an Allison T56 sound pack to more accurately represent the P-3s engine sounds and an HD retardant effect and throttle induced engine smoke modification. The model was converted some time ago and is an FSX native model, but I heavily modified it in P3D v4.5, so it should work fine from FSX up to P3D V4.5. Only the modifications are mine. The model, sounds, and effects belong to their respected creators. I simply put the package together with my modifications to the aircraft.cfg file and my repaint. Repaint and mods by Nicholas Mitchell.
Posted Jun 8, 2019 05:12 by Nicholas Mitchell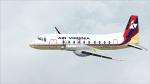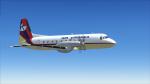 7.55Mb (228 downloads)
This is a repaint of the BAe 748-B2 in Air Virginia 1983 colors. Air Virginia purchased their first of 3 BAe 748-B2s in 1981. However, by 1985 all 3 BAe 748s were withdrawn from service in favor of an 18 unit Metroliner fleet. This particular aircraft, N748AV, was delivered to Air Virginia in 1981. Textures are 32bit bmp. This repaint was tested on FSX-SE. It should work on FSX,P3D v1-3, & FS2004. The freeware Hawker Siddeley HS-748 by Rick Piper is needed for this repaint.
Posted May 25, 2019 01:57 by Ted Giana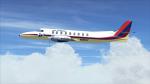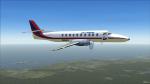 2.02Mb (207 downloads)
This is a repaint of the Fairchild Metro II in Air Virginia 1982 colors. . Lynchburg based Air Virginia was formed by Rodney H. Jaeger in January 1979, and started operations with daily flights to Washington DC. By the mid-1980s they had a route system that stretched from Newark to North Carolina, and west to Ohio, and its fleet had grown to include several Swearingen Metroliners and 3 BAe 748s. Unfortunately the airline folded in 1988. This repaint was tested on FSX-SE. It should work on FSX, FS2004 & P3Dv1-3. The freeware Fairchild Metro III by Jon Murchison is needed for this repaint
Posted May 24, 2019 19:55 by Ted Giana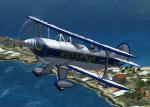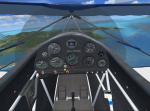 12.86Mb (1273 downloads)
FSX/P3Dv3,v4 Pitts S2A The Pitts Special is a series of light aerobatic biplanes designed by Curtis Pitts. It has accumulated many competition wins since its first flight in 1944. The Pitts biplanes dominated world aerobatic competition in the 1960s and 1970s and, even today, remain a potent competition aircraft in the lower categories. This is a VERY hot model ! FSX/P3D v3,v4 upgrade by A.F.Scrub.
Posted May 13, 2019 15:11 by A.F.Scrub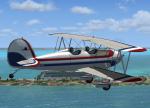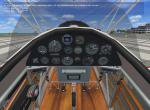 16.96Mb (1048 downloads)
FSX/P3Dv3,v4 Great Lakes Sport Trainer. The Great Lakes Sport Trainer is an American biplane trainer and aerobatic aircraft. It was originally produced in large numbers before the company building it went bankrupt in the Great Depression in 1933. Owing to its continuing popularity, however, it was eventually placed back into production in the 1970s and again in 2011 by WACO Classic Aircraft. FSX/P3D v3,v4 upgrade by A.F.Scrub.
Posted May 8, 2019 10:25 by A.F.Scrub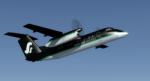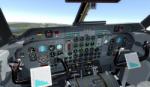 61.75Mb (2638 downloads)
de Havilland Dash 8-100 made flyable for FSX and P3D. 3 liveries: Orbit Airlines. Airwave Airlines. American Pacific. This is the P3D4 AI de Havilland Dash 8-1005 FSX Native model made flyable for FSX and P3D. The model is simple but flies okay. I added the beautiful Milton Shupe DHC7 VC. M. Shupe is a craftman and made also a internal cabin. FSX/P3D native GMAX model. I tested in with P3D4 and P3Dv3 and also should work in FSX Danny Garnier.
Posted May 5, 2019 03:23 by GARNIER D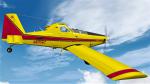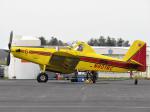 20.71Mb (525 downloads)
N801NC textures for the FSN AT802 "Fire Boss" operated by the NC Forest Service and utilized as a water bomber. I was compelled to make this after seeing the actual aircraft in action back on 04/04/19. (they were combating a brush fire that had gotten out of control) I took some pictures, which I have included alongside the screenshots, of the entire fleet that was brought down.
Posted May 1, 2019 05:58 by InDeepSchit