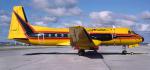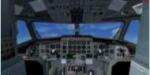 34.51Mb (3287 downloads)
Rick Piper's beautiful and classic Hawker Siddeley HS748 repainted for FSX in Austin Airways livery circa 1985. It was Canada's oldest airline and started service in 1934. The home base was Timmins and it operated many duties in addition to passenger and freight services. Over the years, scheduled services served over 40 cities, in 1987 it merged with Air Ontario Ltd, It now flys under the Jazz banner. High quality VC included as well as high detail model. tested in windows 7.SP1 SP2. Textures by Stephen Browning
Posted Apr 8, 2015 17:01 by Stephen Browning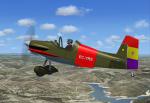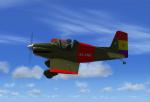 55.72Mb (874 downloads)
Corby Starlet of Classic Wings livery of the FARC (Spanish Republican Air Force). The Corby CJ-1 Starlet is a single seat, amateur-built aeroplane designed in the 1960s by Australian aeronautical engineer John Corby. The CJ-1 Starlet's structure is primarily wood and finished with fabric. A variety of engine types have been used, including 50 to 80 hp (37 to 60 kW) Volkswagen air-cooled engines, the 80 hp (60 kW) Rotax 912UL and the 85 hp (63 kW) Jabiru 2200.By Craig Richardson. Repaint by JALopezR Paint kit included
Posted Apr 8, 2015 05:26 by JALopezR
38.54Mb (6111 downloads)
This version of the Samdim Design Tu-114/126 is based on the package from Jansik Branislav! I added 3 new FE panels including: New tank selector, external power, radar dome switch (only Tu-126), Seatbelts/No smoke switch, oil cooler and others. Also TCAS, Master Caution, Autobrake, new VC views (FE/Radio operator), new Icons for better use of 2D panels, reworked fuel load, payload and electrical system,added some tooltips to russian gauges and other things! Many thanks to Samdim Design for this great sim, Philippe Wallaert for Master Caution and some engine gauges I have used and Dietmar Loleit for the TCAS! A special thanks goes to Pavel Usachev and his Tu-114 upper FE photos, which I have used to make the background for two FE panels! Tested only in FSX + Acceleration!
Posted Mar 27, 2015 17:57 by Andiroto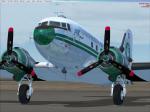 14.64Mb (559 downloads)
Repaint for Manfred Jahn's DC3V2 in University of Hawaii livery.
Posted Mar 26, 2015 13:48 by David Robles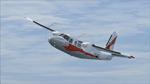 12.65Mb (4094 downloads)
Aero Commander 520 FSX. This package is an FSX native conversion for the Milton Shupe's Aero Commander 520. Features 1 gmax designed aircraft, 2 liveries, all usual animations plus the addition of specular and bump mapping, custom panel and gauges. FSX Native conversion by Eagle Rotorcraft Simulations. By George Arana, Milton Shupe, Scott Thomas, Andre Folkers
Posted Mar 24, 2015 19:08 by George A.Arana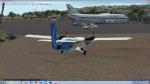 17.33Mb (2203 downloads)
Aerosoft advertised TahitiX with Moorea Air's Twin Otter but I had to rerigg some files to get it work in FSX. So here's the Update for you to enjoy with the scenery!
Posted Mar 23, 2015 07:58 by storm_cloud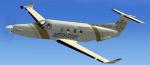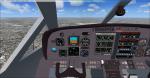 19.55Mb (4955 downloads)
This is an update to the Brian Gladden FS2002 Executive Pilatus PC-12 The GAU filrs have been replaced with XML. Included are Thirteen textures by various authors.
Posted Mar 22, 2015 01:40 by Michael E. Roberts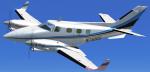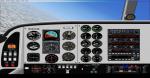 44.99Mb (2725 downloads)
This is an update to the Paul Craig Beechcraft B60 Duke Royal Turbine PT-6. Included are the Scott Thomas Beechcraft B60 Duke Panel with XML gauges replacing the gau files, and eleven textures by Michael Verlin with thumbnails. 2D panel only No VC panel
Posted Mar 16, 2015 09:45 by Michael E. Roberts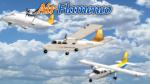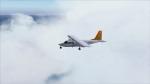 4.13Mb (1151 downloads)
Air Flamenco is a Regional Airline from Puerto Rico that gives service to the Caribbean. They do schedule flights, charters and cargo with their BN Islanders Fleet and a Shorts 360. They have been recently changing and upgrading to a new set of company Fleet colors. Here are their AI Air Flamenco 2015 New Fleet Colors Pack for FSX and FSX SE. AI Models by HTAI (Henry Tomkiewicz)included, prop textures by Tom Tiedman. Xtra files for those who wishes to add something else to their models. Also included a set of fictional Flight Plans for this Models so you can have them flying around the Caribbean and pictures. A video with more detail and with the xtra files applied to the models can be seen here: http://youtu.be/RYuNMg4H0TI
Posted Mar 10, 2015 23:52 by Rafael Ortiz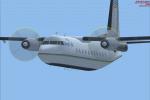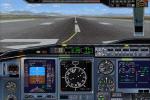 8.06Mb (2566 downloads)
FS2004/FSX Seven Air for F27 Mk500 (Fixed textures). Twelve years this aircraft was parked at the airport Madrid Barajas Adolfo Suarez-the Fokker F-27 Friendship MK500, registration EC-GYL, serial number 10,381, which made possible the start of the short life of a Spanish company called Seven Air. It is powered by two Rolls-Royce Dart turboprop engines 532 and holds 44 seats. Repaint in EC-GYL registration. Full aircraft, 2d panel (no VC). Model by Mike Stone. Textures by Juan Villamor
Posted Mar 6, 2015 00:23 by Juan Villamor