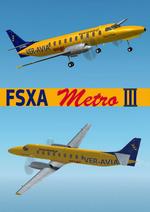 49.87Mb (2206 downloads)
FSX/FS2004 Fairchild/Dornier Metro III SA 227 AC Veravia Cargo. The SX-BMM is one of the four Metroliners of the Hellenic Air Cargo Company Ver-Avia located at Eleytherios Venizelos, Athens International Airport, Greece. This beautiful model is the creation of designer Mike Stone. The FS2004 model adopted for FSX. All Animated parts, 2D panel (no VC). Textures are in Bmp format so they work also in FS2004. Repaint by Hellenic Aircraft /Yiannis Katehis Tsetsas
Posted Jan 7, 2015 03:37 by YIANNIS KATEHIS TSETSAS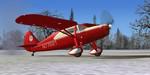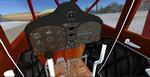 25.61Mb (1703 downloads)
FSXA Fairchild 24R Upgraded package. FSXA Upgraded package of Fairchild 24R. 3 liveries.The models has animated parts,including doors,gear suspension,full V.C.and 2D panel,custom sound and Ruder feedback.The 24R model has animated engine cowling also.Models by William Ortis with panel adapted for FSX by Danny Garnier and further improvements by Yiannis Katehis Tsetsas. Model,panel,textures and sound are tested in FSX Acceleration only Assembled and tested for FSX Acceleration by Chris Evans.
Posted Jan 6, 2015 12:43 by chris evans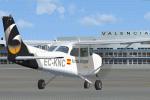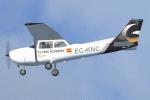 0.48Mb (616 downloads)
Textures for the default FSX C172. Gestair Flying Academy, present in Spain, Portugal and Italy, trains future Airline Transport pilots (ATPL license). Specialist training airline pilots unit. This is his registration EC-KNC by Juan Villamor.
Posted Jan 6, 2015 01:40 by Juan Villamor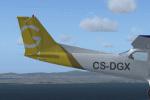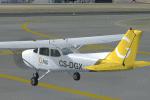 0.62Mb (417 downloads)
Textures for the default FSX C172. Pilot School Group G Air (Portugal) in Spain, is located in the Cuatro Vientos aerodrome, Madrid. It has the best means and spacious and modern facilities.
Posted Jan 5, 2015 04:34 by Juan Villamor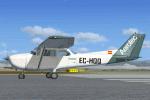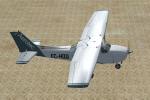 1.16Mb (494 downloads)
Aerotec is a Spanish center for aeronautical training that began operation in Madrid (Cuatro Vientos in 1993), where its headquarters is located. Subsequently, bases in Palma de Mallorca (1995), Seville (1995), Santa Cruz de Tenerife (1996), Malaga (2000) and Las Palmas (2001) were opened. Aerotec has trained over 3,000 students, of which 92% ended up getting his official title.
Posted Jan 4, 2015 11:18 by Juan Villamor
0.00Mb (1131 downloads)
This fixes an error in the regular panel of the Piper Mirage uploaded 4 Jan. The Virtual cockpit is O.k
Posted Jan 4, 2015 06:01 by Rick Herring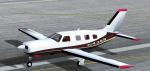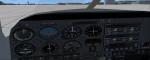 2.68Mb (4991 downloads)
This is a Piper Mirage for FSX. This 500 horsepower, turbocharged piston engine aircraft is capable of 212 knots / 243 Mph cruise at 25,000 feet. Complete night lighting in both cockpit modes. The virtual cockpit is custom made to give a 3 dimensional look to the gauges and instrumentation. All gauges are from FSX aircraft. The paint job is reflective giving the aircraft a beautiful luster. Includes a custom sound package. This aircraft just screams power. Includes a custom checklist. Update by Rick Herring. Original model by Chuck Dome.
Posted Jan 4, 2015 01:19 by Rick Herring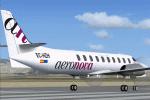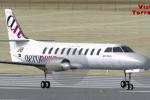 0.89Mb (334 downloads)
Aeronova, (New livery) Spanish air carrier services creation liner, air taxi, medical, cargo and pilot school. This is a repaint for Mike Stone's Metro III (metro23.zip).
Posted Jan 3, 2015 09:01 by Juan Villamor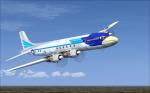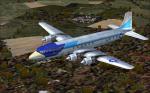 10.66Mb (579 downloads)
I adapted the textures made by Maarten Brower for the JBK DC-6-model for the use on the finer (as i think) model by Greg Pepper. It shows one of the most famous Douglas-aircraft: "The Independence", named after the hometown of President Harry S. Truman. It served from 4 July 1947 on as a presidential aircraft till 1953.
Posted Jan 3, 2015 07:47 by Hartmut Hekmann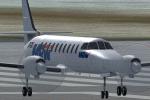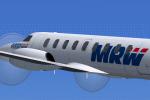 0.62Mb (275 downloads)
MRW Spain, Urgent transport for domestic and international shipments with greater implantation. The Group performs an average of 40 million annual shipments, providing specific business solutions for all types of businesses and individuals. This is a repaint for Mike Stone's Metro III (metro23.zip).
Posted Jan 3, 2015 00:32 by Juan Villamor