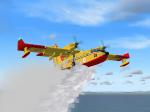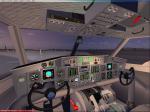 24.49Mb (5966 downloads)
FS2004 designed, FSX portover - Bombardier (Canadair) CL415 Version 2.0 By Massimo Taccoli, Flight Dynamics by D.G.Seeley. The package includes 2 models, with and without radar radome in the nose , a custom 2D panel and gauges, working 3D virtual cockpit, custom sounds, custom flight model and 5 liveries.
Posted Jun 10, 2016 07:45 by Massimo Taccoli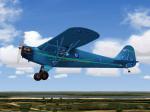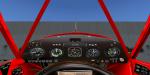 22.48Mb (2292 downloads)
Default Microsoft FSX Piper J-3 Cub Updated Complete Aircraft with all available added textures and working radios, with added night lighting, and engine smoke that does not glow at night.
Posted Jun 6, 2016 02:14 by PappaMike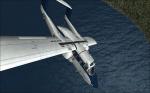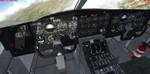 7.33Mb (2392 downloads)
Although proposed and designed, this light utility-cargo variant of the Bronco aroused considerable interest, but remained un-built. Originally a FS2002-2004 model by master Tim Conrad, long a favorite FS trash hauler, now in MDLX, fsx native format. Door assignments changed slightly, cargo on weight visibility conditions, see readme file. (V2 - now includes missing gauges)
Posted Jun 2, 2016 10:06 by LLS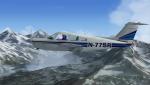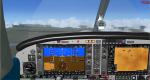 16.97Mb (6199 downloads)
A revision of Rien Cornelissen's Piper Arrow IV with G1000 Glass Cockpit a more powerful Turbo Engine, popup Radar Screen, Radar Altimeters, Larger Fuel Tanks and other changes. To make it more modern and capable of mountain flying.
Posted May 30, 2016 14:14 by S R Renoud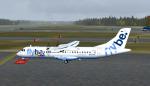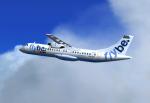 14.69Mb (4063 downloads)
ATR 72-500 FlyBe Nordic. Original ISDT FS2004 model that uses the King Air 2d panel (No VC).
Posted May 29, 2016 12:21 by Paavo Ojala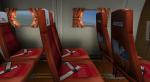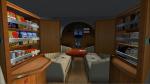 0.29Mb (1834 downloads)
FSX Added views for the Grumman Mallard from Milton Shupe and other authors. Eleven camera views shows the pretty details of that well done airplane and the excellent interior. Just copy and paste the camera definitions somewhere into the aircraft.cfg. Cameras by Erwin Welker
Posted May 14, 2016 03:45 by Erwin Welker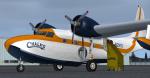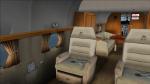 133.39Mb (7677 downloads)
FSX Port Over Only Grumman G-73 Mallard v1.0 by Milton Shupe, Nigel Richards, Rachael Whiteford, Rui Cristina, William Ellis, Roman Stoviak Pkg incl 2 models (Classic and Modern Business), custom panel and gauges, custom sounds, custom Flight Model, and 7 liveries. May 2016
Posted May 9, 2016 11:59 by Milton Shupe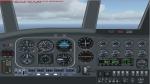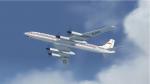 32.99Mb (1489 downloads)
This is an update for FSX of the Samdim design Tu-114. I have changed the engines from jets to turboprops; redone all the contact points and added the rest of the main wheels; I changed the smoke and touchdown effects because I did not have those effects which were not included with the aircraft; changed the fuel amount; and updated the flight dynamics. I have given it a panel with English gauges that can be used, or not. The VC does not work in FSX; most of the background for it does not show.
Posted May 3, 2016 09:50 by Bob Chicilo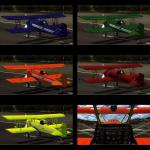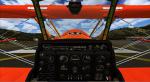 50.79Mb (2490 downloads)
This package contains 5 liveries of which 4 are added initially there was only one for FS2004 livery "red livery" which appeared on FSX different graph problems or visual type: Tools and fuselage sections were seen blacks, including the windshield was completely obscured as well as on the propeller in rotation you could see a black disk and more ... Almost all the flaws listed above have been eliminated except for some minor bugs in the cockpit where there are 3 small spaces in transparency. Added 4 new liveries "blue, green, yellow and orange" and also new GPS also the too sudden and nervous controls are calibrated so that the plane responds in a progressive way and not jerky and other bits and pieces. Original payware quality model by Touch the Sky Simulations - Douglas Kallen
Posted May 2, 2016 16:33 by Voyager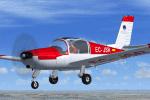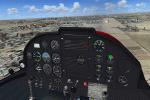 0.48Mb (998 downloads)
Socata Rallye SACC textures. SACC is a company formed entirely by aviation professionals. Since 2003 we offer the services that we show on our website. Model by d-riv, texture by Juan Villamor, texture only
Posted Apr 13, 2016 08:13 by Juan Villamor