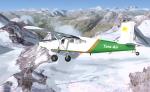 2.83Mb (1826 downloads)
Tara Air textures for Tim Conrad's PC-6 Turbo Porter
Posted Dec 30, 2011 13:22 by Kalyan Mukherjee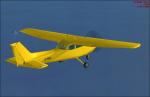 0.39Mb (427 downloads)
Yellow texture for the default Cessna 172. For instructions, read the read-me. By Jay Heath.
Posted Dec 30, 2011 06:58 by Jay Heath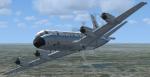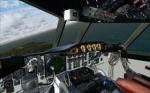 41.22Mb (9132 downloads)
This is the Lockheed WP-3 civilian version of the P-3 (v2.9. The Team FS KBT P-3 Orion) used by NOAA for weather research. I left the sound, VC & 2D panels alone. But I did add the gray nose texture and texture thumbnails
Posted Dec 30, 2011 02:05 by Michael E. Roberts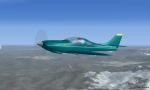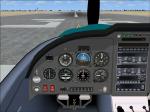 21.57Mb (3778 downloads)
This is Robert Christopher 2004 Flight Simulator Lancair Legacy 2000 Modified and updated completely for Flight Simulator X . The Legacy provides additional passenger and luggage space as well as increased performance. Using a 310 hp Continental IO-550-N, the Legacy achieves cruise speeds in excess of 300 mph. Painted in a rich Emerald Green and Gold paint scheme. Updated Flight Dynamics now has a added NOS Boost. This Sporty Lancair also has a new 2D and 3D (VC) panel using default FSX gauges. All Modifications and textures by Mark Rooks of RDG Aircraft.
Posted Dec 26, 2011 23:01 by Mark Fireball Rooks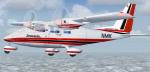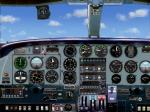 29.08Mb (4382 downloads)
I updated Arne Bartels, Jean-Pierre Langer, Massimo Taccoli and James Mckays' FS2002/FS2004 Partenavia P-68C. I reworked the 2d panel and CFG to make them work in FSX I also added Texture thumbnails. NO VC.
Posted Dec 25, 2011 18:22 by Michael E. Roberts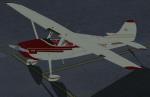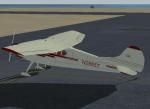 1.15Mb (802 downloads)
This is a repaint (and the first of its type, I think) for Alphasim's Cessna 170B, a taildragger cousin of the eponymous 172. This repaint replaces the default registration of the original paint with American registration, for my fellow American simmers.
Posted Dec 25, 2011 17:47 by Russell Irwin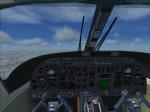 16.42Mb (12206 downloads)
I updated Joerg Zeitschels' FS2004 Veneaviones Turbo Commander 690B WL N1050P to work in FSX. Veneaviones Turbo Commander AC690 updated for FSX and fixed the 2D & VC panels (reworked some of the gauges), added Juan Ernesto Oropezas' FS2004 Rockwell Turbocommander 690B YV2056 Textures. And reworked the Aircraft CFG file to make it work better in FSX. I hope you enjoy this all in one FSX Turbo Commander
Posted Dec 24, 2011 18:22 by Michael E. Roberts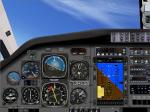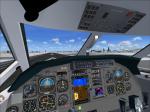 7.80Mb (4231 downloads)
I fixed the panel (2D&3D) for Danny Garniers' AFG Pilatus PC-12 by replacing the air speed indicator (the original red lined at 200 kts), center panel (the original was for a twin), and tachometer (the original was for a piston). I also removed the CPWS (that had no gauge in the first place. Just back up the original panel.vc file and replace it with this one. Enjoy.
Posted Dec 24, 2011 01:56 by Michael E. Roberts


35.79Mb (5053 downloads)
VEN fictional livery on o de Francisco Castaner ATR 42. ATR 42 2D panel by Philippe WALLAERT (no VC). Repaint by Jose Blanco
Posted Dec 22, 2011 10:53 by Jose Blanco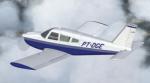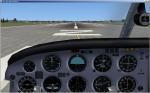 6.13Mb (2557 downloads)
This is a patch to improve the FSX version of the freeware CLS Piper Arrow II, which includes the following; 1. A new CLS_PA_FSX_FIX.cab gauge file which corrects the faulty readings on the original AIRSPEED, FUEL FLOW and OIL TEMP gauges and also fixes the tool tips on the left and right FUEL QUANTITY gauges. 2. Four new PANEL.cfg files which utilizes the new gauges in both the Cockpit and Virtual Cockpit views. 3. A new AIRCRAFT.cfg file which corrects various additional minor problems, and tweaks the overall aircraft flight performance to more closely match the real aircraft. This includes a change that reduces the maximum engine rpm to the correct value of 2700 RPM. Changes have also been made to improve the landing gear contact points and nose wheel animation.
Posted Dec 20, 2011 13:25 by Mike Gouge