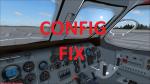 0.01Mb (557 downloads)
A small fix for PZL AN28 that changes a flight model to make it more realistic. It also adds a co-pilot view.
Posted Dec 3, 2012 19:04 by Intruder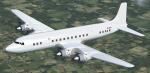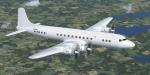 1.96Mb (1052 downloads)
FSX Douglas DC-7C real world PH-DSL in her final white livery. Repaint textures for the Gibson-Follas DC-7C which I enjoy flying in FSX. I installed her using the Philippe Wallaert Alitalia with VC upgrade "Douglas_DC7.zip" (available here) with good results. Last seen at London-Stansted dressed in heavenly white and sitting on the burn pile awaiting firefighter training, real world PH-DSL, having previously worn the colors of KLM and Martinair, and for some time even having enjoyed the sweet life of flying in Biafra, proclaims "not today, firefighters"! Escaping to FSX, she rises from the ashes, her glorious white livery washed and polished and highlighted against a beautiful blue sky, to once again ply her trade on countless flight sim monitors scattered across the globe! Includes engine smoke coordinates adjusted for FSX. Screenshots enclosed. Easy installation. By Tom Tiedman
Posted Nov 27, 2012 23:39 by Tom Tiedman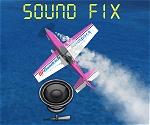 0.02Mb (594 downloads)
This is a fix for the aliased sound.cfg for the ARX-5X Expansion Pack (arx5x_exp_jt.zip). By Jason L. Terry
Posted Nov 25, 2012 16:59 by Jason Terry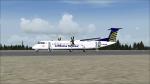 1.92Mb (2084 downloads)
Textures for the Bombardier-q400x by Premier Aircraft Design representing the current Augsburg Airways livery. Package contains textures and an automatic installer for the aircraft.cfg registry. Thanks to PAD for this beautiful model and the repaint kit.
Posted Nov 25, 2012 12:08 by dave_h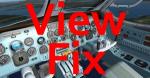 0.01Mb (2464 downloads)
PZL AN-28 package views fix and FAQ's. This will fix the viewpoint for those that cannot see the VC. Also answers to questions. Just replace the aircraft.cfg with this one.
Posted Nov 24, 2012 07:06 by uploader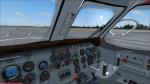 205.76Mb (12762 downloads)
The PZL An-28 is a polish version of an Antonov An-28 built under licence in PZL Mielec. More than 200 units of this turboprop have been constructed since mid 80's. Original model for X-Plane by Vadim Duplishev. Conversion, modification, animations, some liveries and xml coding by Intruder. Credits: Vadim Duplishev for the original model. See instructions for installation and troubleshooting in readme. This is the whole aircraft in BETA stage, including clickable VC, rain and icing effect, 48-pages manual and checklists as well. You need 590MB free HDD space for installation. Enjoy!
Posted Nov 24, 2012 04:01 by Intruder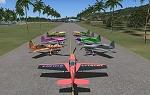 8.32Mb (1208 downloads)
This is the expansion pack of 20 additional schemes for the Aeroworks Concept 5 and requires the original aircraft available here. The ARX-5X is a single-seat unlimited category aerobatic aircraft built around the 495c.i. 600hp Trace-Orenda OE600 V-8 aircraft engine and designed specifically for freestyle airshow type aerobatics. The expansion includes 12 domestic US schemes, and 8 international versions in the colors of England, Italy, Japan, Switzerland, Brazil, and Finland. By Jason L. Terry.
Posted Nov 23, 2012 22:02 by Jason L. Terry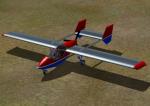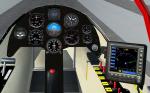 16.95Mb (2695 downloads)
This is the complete Sadler Vampire that was created by Byron Warwick, updated so that the gauges and GPS are functional in FSX. Also includes new a new red, white and blue paint scheme. Update and repaint by Rick Federmann (Pville211)
Posted Nov 17, 2012 16:48 by Pville211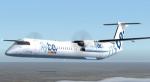 28.40Mb (8897 downloads)
Dreamwings's magnificent Dash 8-Q400 in Flybe livery in 7 variations of Flybe's Dash-8s. Textures by Billy Rutherford. Uses the default Lear 45 2d panel. No VC.
Posted Nov 11, 2012 10:43 by RyanID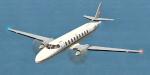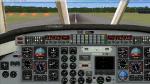 3.82Mb (2886 downloads)
The Fairchild C-26 is the military version of the SA-227. This twin turboprop has been introduced in 1972 and more than 600 units have been constructed. Original model by Mike Stone. Textures, adaptation to FSX and wide screen panel (no VC) by Philippe Wallaert. Credits: Mike Stone for the original model. See instructions for installation in the readme.txt file. Enjoy!
Posted Nov 7, 2012 03:38 by Philippe Wallaert