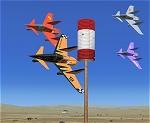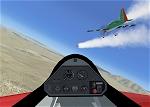 38.37Mb (3506 downloads)
FSX - General Aviation -- Aeroworks ARX-6 Roadrunner - Version 2 The ARX-6 is a single-place Formula One pylon racing aircraft and is built to the specs of the International Formula 1 Air Racing association. Like all Formula One race planes, it is built around the Continental O-200. This is the same 100hp engine that barely powers a Cessna 150 to 100kts but on the small extremely lightweight and aerodynamic airframes of formula one racers the top aircraft can push 300mph. With very few instruments, and less than average ground handling, Formula One aircraft are very clean "no frills" machines that serve only one purpose - flying low, flying fast, and turning left. This all-new package created specifically for FSX includes 14 different schemes, custom sounds and panel. Aircraft and panel by Jason L. Terry. Sounds by Joseph Thompson. Additional schemes by Joshua B. Nyhus, Brady Duros and Mike Vivaldi
Posted Aug 27, 2012 19:33 by Jason L. Terry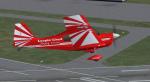 0.88Mb (442 downloads)
Textures only for Long Island Classic's marvelous Decathlon in fictional Loopin' Lloyd Flying Circus. works in both 2004 and FSX. Enjoy happy flying!
Posted Aug 21, 2012 10:44 by Lloyd Horton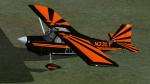 0.87Mb (462 downloads)
Textures only for the Long Island Classics Decathlon package. Tested for both fs9 and fsx. Requires the Long Islands Classics Decathlon. Enjoy and happy flying!
Posted Aug 20, 2012 18:33 by Lloyd Horton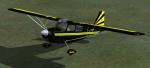 0.92Mb (260 downloads)
FSX/FS2004 Textures only for Long Island Classics Decathlon for fsx and fs9 Black and Yellow livery. Enjoy and Happy Flying
Posted Aug 20, 2012 10:37 by Lloyd Horton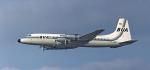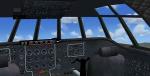 72.85Mb (5518 downloads)
This JBK Britannia mega package is in celebration of the 60th anniversary of the first flight on the 16th august 1952 . With its 4 turboprop engines it soon got the nick name Whispering Giant. There are 15 liveries from various painters including seven new paintings by myself. VC and 2D panel included. Original by Jens B. Kristensen
Posted Aug 18, 2012 22:42 by Stephen Browning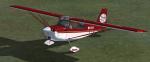 0.84Mb (432 downloads)
Textures for Long Island Classics Decathlon in fictional Bush Flying Unlimited livery. Works with the FS2004 model also. Requires the full Decathlon.
Posted Aug 18, 2012 22:37 by Lloyd Horton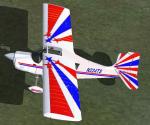 0.86Mb (408 downloads)
Textures only for the Long Island Classics Bellanca Super Decathlon in Red,White, and Blue livery. Works both FS2004 and FSX.
Posted Aug 18, 2012 12:22 by Lloyd Horton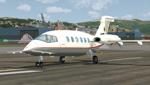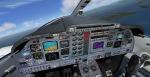 68.37Mb (18402 downloads)
This is a true FS-X (SP2) SDK aircraft! Also works in P3D4. Version 3.0 brings an entirely new cockpit (2D/3D, 2D panel available in Widescreen and 4/3) and cabin down to almost every single switch, entirely new flight dynamics, advanced systems and avionics, new sound and panel sound effects, and much more! The Piaggio P-180 is a high-speed high-efficiency turboprop aircraft. Capable of speeds up to 395 KTAS (or M0.68) up to its service ceiling of 41000ft. This performance is achieved by extreme aerodynamic optimization instead of sheer power. The end result is an aircraft that burns 40% less fuel than the average jet of comparable size, while flying at the same speed range, or 30% less than an equivalent size turboprop, as it flies much faster. The pusher propellers on the wings mounted much backwards thanks to the forward wing set make it a comfortable and quiet ride for the passengers, that also enjoy a very spacious cabin for an aircraft of this size. Features Clickable Dynamic Photortreal VC with Night Lighting, night lighted internals, Photoreal 2D Cockpit, Engine start Effect, advanced FDE, Customizable Payloads. Zip file preview for bigger images.
Posted Jul 30, 2012 21:42 by Mario Noriega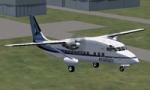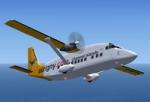 0.10Mb (1285 downloads)
One set of views ( defined by camera definitions in the aircraft.cfg file ) for the passengers and cargo models of the beautiful Short 360 by Premier Aircraft Design. 7 cameras pointing at the aircraft and a total of 6 virtual cockpit views. See Read me.txt file for very easy installation procedures. Also included is a text file that contains the new camera definitions. And finally two more files - Available.pdf and Top 20.pdf for informations about my "camera definitions" packages. Enjoy !
Posted Jul 29, 2012 08:45 by Marc Renaud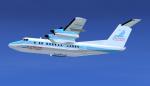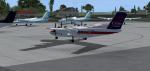 16.75Mb (6081 downloads)
This Dash-7 comes with 5 variations that include USAir Express, Piedmont and Paradise Island Airlines with 3 of its liveries. Model by Milton Shupe and painted by bahamasflyers.
Posted Jul 28, 2012 22:22 by SHAWN PENN