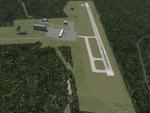 0.17Mb (1091 downloads)
Upgraded KBBG Branson, Missouri airport. Includes added AI traffic.
Posted Jul 23, 2010 19:59 by Gary Keen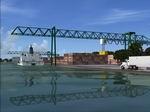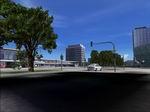 342.27Mb (5276 downloads)
FSX , Nordrhein-Westfalen, Deutschland (Germany), v3.0. By
Posted Jul 20, 2010 23:10 by Christian Bahr

3.04Mb (4380 downloads)
FSX (NY). This scenery is for FSX SP2 only. Complete new terminal and tower. Added all correct gates for Southwest Airlines and US Airways, Delta, American, United, and Air Tran. This updates all gates and parking. All jetways are visable and work. Made using ADE. No extra files needed. By Rob Touchtone.
Posted Jul 20, 2010 21:00 by Rob Touchtone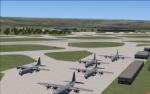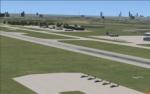 0.64Mb (2801 downloads)
Dobbins Air Force Base is located in Marietta, Ga. It is home to a Lockheed Martin F-22 factory and several different kinds of military fighters, helicopters, and cargo planes. This is my first every attempt in creating anything for FSX. I used the freeware ADE (Airport Design Editor). PLEASE READ the installation instructions before installing this into FSX. By Joshua Keaton.
Posted Jul 19, 2010 22:34 by Joshua Keaton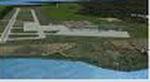 1.34Mb (1417 downloads)
Zunz Airport, Tibet. Nyingchi Airport (pinyin: Línzhi Milín jichang) is an airport in Mainling, Nyingchi, Tibet, People's Republic of China (IATA: LZY, ICAO: ZUNZ). It is suggested to be one of the most challenging instrument approaches in the world, since the airport is in a winding valley.[1]. Nyingchi Airport is the third airport that Tibet has put into operation. Built at a cost of 780 million yuan (96.18 million U.S. dollars), including investment by the General Administration of Civil Aviation of China (CAAC), the airport is 2,949 meters above sea level, lower than the other two civil airports, with a designed annual passenger flow of 120,000. Known as"the world's most difficult airport for planes to reach", Nyingchi Airport is situated in the valley of Yarlung Zangbo River in the Southeast of Qinghai-Tibet Plateau, surrounded by over 4000-meter high mountains enveloped by clouds and fogs throughout the year. Planes have to fly through the narrow and winding river valley. The narrowest flight path is less than 4 kilometers from one mountain ridge along the valley to the opposite one. According to meteorological data, there are just 100 days overall that are airworthy in the airport each year.
Posted Jul 14, 2010 07:38 by Uploader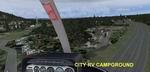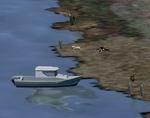 1.55Mb (1039 downloads)
Just west over the mountain from KWYS Yellowstone.The added detail covers 25 sq mi of Henry's Lake area. Added ATIS, ILS and special bad weather instructions for approach.Campgrounds, campers, fishing in streams, many things to look for as you fly or boat around this lake. Jimmy R Martin
Posted Jul 14, 2010 05:33 by Jimmy Martin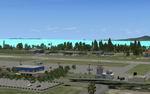 5.04Mb (2614 downloads)
Anguilla Island Scenery, Caribbean. Includes: More accurate redesign of all coasts and land class Modeling of Wallblake (TQPF) airport Citys : The Valley.
Posted Jul 14, 2010 05:30 by JL Valladier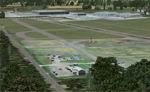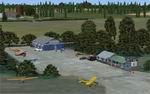 23.87Mb (1987 downloads)
Alfs_UK_airfields-Volume 19. This Volume consists of: Blackbushe EGLK, Bourn EGSN, North Coates EG0E (not EGOE). By Alf Denham.
Posted Jul 8, 2010 18:19 by Alf Denham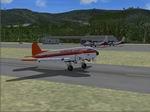 0.39Mb (1145 downloads)
FSX La Vanguardia Airport (SKVV), Villavicencio, Meta, Colombia. By Andres Ramirez.
Posted Jul 8, 2010 17:35 by Andres Ramirez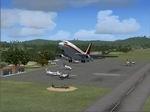 0.08Mb (1313 downloads)
FSX Mitu Airport (SKMU),Mitu Airport, Colombia . By Andres Ramirez .
Posted Jul 8, 2010 17:33 by By Andres Ramirez