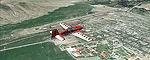 90.83Mb (1372 downloads)
FS2004/FSX Buena Vista, Central Colorado Regional (KAEJ, formerly 7V1) photo-scenery. This region covers the area around Buena Vista and Central Colorado Regional (KAEJ), CO. It extends the Leadville scenery to the south and brings you another 3500 sq km of beautiful Colorado in 4.7 m/pix quality. By Gottfried Razek
Posted Feb 23, 2010 10:19 by Gottfried Razek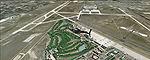 95.63Mb (2262 downloads)
FS2004/FSX Colorado Springs South (KCOS), CO photo-scenery. This region covers the area of Colorado Springs. Just west of the city you can fly around Pikes Peak. At 14, 115 feet it is the easternmost of Colorado's 54 fourteeners. Northwest of the city lies the Garden Of Gods with its many vertical rock formations. They are made of sedimentary beds red and white sandstones, conclomerates and limestone that were deposited horizontally but have been tilted vertically and faulted by the immense mountain building forces caused by the uplift of the Pikes Peak massiv. By Gottfried Razek.
Posted Feb 22, 2010 06:35 by Gottfried Razek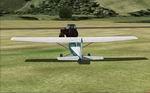 0.81Mb (1563 downloads)
Swiss Airfields Volume 5 - Mollis LSMF.
Posted Feb 20, 2010 08:20 by admin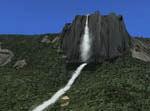 0.03Mb (3226 downloads)
Angel Falls, Canaima National Park, Venezuela, for Flight Simulator X. Jean St-Cyr. Contains Salto Angel - the World's Highest Waterfall.
Posted Feb 18, 2010 09:43 by Uploader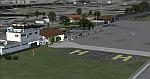 16.17Mb (1886 downloads)
Is a national public commercial airport located in the city of Merida, in the Venezuelan Andes. The airport has one runway of 1640 meters long and 60 meters wide including security zones. This scenery includes terminal building, control tower, fire station, heliports, with very realistic textures. Also includes a detailed VFR scenery with vehicular traffic, approximately 40 nm, around to the airport.
Posted Feb 17, 2010 20:57 by David Maldonado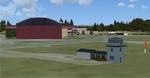 13.58Mb (1638 downloads)
Alfs UK Airfields Volume 17. This Volume consists of: Currock Hill X5CH Kirkbride EG86 Lands End/St. Just EGHC. Although FSX scenery is a great improvement on FS2004, there are still many small airfields in the UK with little or no details. I have tried to improve this in a small way. I do not not aim to make them accurate, only better. They were compiled using aerial views from Google Earth, Pooleys UK Flight Guide, and the FSX SDK Object Placement Tool and Airport Design Editor v1.40. Extra items were produced using Instant Object Maker v1.2 from FlightSimTools.com. Alf Denham
Posted Feb 17, 2010 06:10 by Alf Denham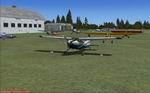 0.98Mb (2201 downloads)
Swiss Airfields Vol 3 Sitterdorf LSZV east of Sulgen, Switzerland.
Posted Feb 16, 2010 03:45 by Miles Hanna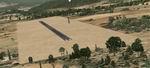 4.34Mb (898 downloads)
Gliding airfield in the Pyrenees mountains in southern France. Mathieu O'HARE.
Posted Feb 15, 2010 17:42 by Mathieu O'HARE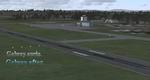 1.07Mb (1271 downloads)
Galway airport on the west coast of Ireland. New taxiways, parking and buildings. Mathieu O'HARE.
Posted Feb 15, 2010 17:35 by Mathieu O'HARE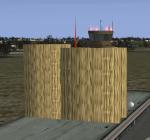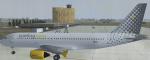 1.17Mb (1480 downloads)
Lleida-Alguaire Regional Airport (LEDA)located in Alguaire, 15 km (9.3 mi) from the centre of Lleida, Catalonia, Spain. A new airport in real life and now in FSX as well. The airport opening ceremony took place on January 17, 2010 with the first flight on February 5. See installation file enclosed for more information -- www.aeroportlleida.cat Version 1.1 includes updated AFCAD with some WOAI based Traffic Files.
Posted Feb 15, 2010 12:58 by Kambiz Agazi