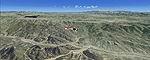 92.11Mb (1411 downloads)
FS2004/FSX Fremont County Colorado (CO) photo scenery Package. Covers the gap between the Buena Vista and Colorado Springs South sceneries and provides you with continuous coverage for longer cross country flights. By Gottfried Razek.
Posted Mar 1, 2010 06:31 by Gottfried Razek
0.05Mb (3599 downloads)
Munich Intl Airport, EDDM, Germany. I have given this airport a total makeover designed with the latest version of ADE (v1.45) and made only for the FSX default airport: assigned parking with extra parking, extra fuel trucks, lighted helipad, support vehicle roads rebuilt and many other improvements, airport views are from inside the central control tower (when in tower view) please view the readme before installation
Posted Mar 1, 2010 05:48 by sim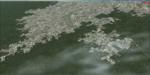 0.00Mb (1549 downloads)
Toncontin is known for its challenging approach, but FSX does not do a well representation of the hills and mtns. in the way of it; so, I fixed this using FSX_KML. Credit goes to FSX_KML, and myself. Just extract both files to your Addon scenery/Scenery folder. Enjoy!
Posted Feb 27, 2010 02:55 by Tyler Nunley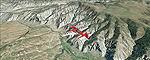 93.80Mb (2855 downloads)
FS2004/FSX Eagle County Airport (KEGE), Glenwood Springs (KGWS), Colorado (CO) photo-scenery Package. This scenery brings you another 3500 sq km of beautiful Colorado in 4.7 m/pix quality. By Gottfried Razek.
Posted Feb 25, 2010 07:33 by Gottfried Razek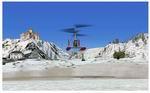 0.73Mb (2066 downloads)
FSX LFSP Pontarlier Pontarlier is an airfield located in Franche Comté,in the East of France almost on the border with Switzerland. There is a lot of magnificent montains surrounding beautiful lakes and historical places like the nearby Fort de Joux where Toussain Louverture, the revolutionnary leader of Haiti, was jailed by Napoleon.
Posted Feb 25, 2010 06:13 by Dominique Donzelot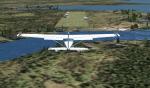 0.37Mb (1598 downloads)
New version updated of my scenarios of Chile. Includes new airfields.
Posted Feb 24, 2010 19:02 by Juan Lucero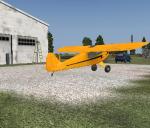 1.39Mb (1024 downloads)
Archerfield is a small airfield in East Lothian scotland. THIS IS FOR FSX ONLY. The airfield is surrounded by forests and located near the firth of fourth.
Posted Feb 24, 2010 14:54 by Fsxupdate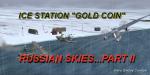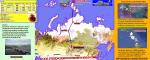 6.92Mb (1602 downloads)
Part II of 'Russian Skies Series'--Scenery and Flights: Numbers: 1079, 1086, 1083, 1086, 1090, 1072, 1103, 1084, 1086, 1085, 1077, 1090, 1072( Gold Coin)). Gold Coin Air Station was built in 1964 and since then it has become a 'Cold Weather Survival School' for the Russian Navy. Once a year other Navies are invited to the 'Gold Coin two weeks Special Super Cold survival training'. This year the British, Greek and American Navy have agreed to participate. The Gold Coin Station is located almost at the North Pole and has to be provided by sea and air the needed supplies every three months. The flight usually leaves from KRASNOYARK__ stopping at_ALYKEL____ for special anti-frost boots which wear out very fast. On this flight a another stop will be made at the hometown of Admiral Georgeol Kraprinsky in _SAKLIN___ (New Landclass, airfield and scenery here) since he has to return after a three week vacation with Avna, his wife. There is a complication: The American C-130 participating is lost in some mountains and a SAR operation has been mounted and the weather station called 'North Star' must be re-supplied since they ran out of gas. Pilots participating in this scenery and flights should have some experienced flying in very cold weather. Do take your yellow socks for luck if you go to the meeting.
Posted Feb 23, 2010 12:46 by Gera Godoy Canova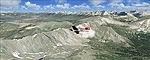 93.89Mb (2217 downloads)
FS2004/FSX Gunnison Colorado (KGUC) photo-scenery. Extends the Aspen CO scenery to the south from Crested Butte to Gunnison (KGUC) and beyond. Contains the West Elk Wilderness Area and the Curecanti National Recreation Area around Morrow Point Reservoir. This scenery brings you another 3500 sq km of beautiful Colorado in 4.7 m/pix quality. By Gottfried Razek.
Posted Feb 23, 2010 10:20 by Gottfried Razek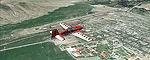 90.83Mb (1381 downloads)
FS2004/FSX Buena Vista, Central Colorado Regional (KAEJ, formerly 7V1) photo-scenery. This region covers the area around Buena Vista and Central Colorado Regional (KAEJ), CO. It extends the Leadville scenery to the south and brings you another 3500 sq km of beautiful Colorado in 4.7 m/pix quality. By Gottfried Razek
Posted Feb 23, 2010 10:19 by Gottfried Razek