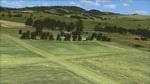 11.02Mb (1552 downloads)
Tasmanian bush Strips models 5 of Southern Tasmania's bush strips with more to come. Each airstrip is created with satellite imagery, Afcads and some custom scenery. The airstrips included are: Bruny Island, Campania, Nugent, Bathurst Harbour and Swansea. For Bush flyers who enjoy Tasmania's mountainous regions this package is sure to satisfy. For FSX only.
Posted Feb 10, 2010 20:53 by Matthew Devenish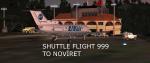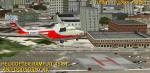 11.77Mb (1004 downloads)
Scenery and Flights. Flying the Eastern skies of Russia is not so easy in winter. Snow abounds and fierce winds makes flying a real hard task. But it's fun flying around this wide open area. You will find: Four new airfields, new landclass, original airport buildings as well as great Russian models of airport vehicles and planes. Interesting shores and small almost forgotten towns by the authorities in far away Moscow. Be careful around Nov'Iret, nearby is the Ural-Spek ICBM complex still on alert!!! fly slow and no joking around these skies. This shuttle is Part One of the Russian Skies....Da ! Da !.....
Posted Feb 9, 2010 12:22 by Gera Godoy Canova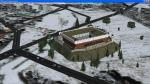 2.12Mb (822 downloads)
Zvolen Castle is a part of town Zvolen in Slovak Republic. It is dominates for the town and a good landmark. Made by Vrabec Jozef, Slovakia
Posted Feb 7, 2010 12:57 by Vrabec Jozef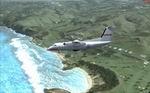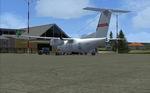 43.86Mb (1925 downloads)
Norfolk Island Photoreal - FSX This file contains detailed Photreal Textures, Airport, Autogen, High Res Mesh and Waterclass for Norfolk Island (Australia). Requires FSX - SP2 or FSXA. Before installing this Scenery please make sure you read the "norfolk-readme" PDF file carefully. Credits to: Robin Corn Ian Warren John Manaras Packaged & Distrubuted by Ian Thatcher
Posted Feb 7, 2010 11:52 by Ian Thatcher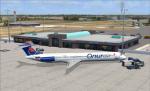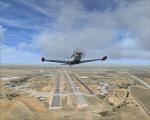 73.18Mb (2540 downloads)
Updated version of the Konya Airport (LTAN). Konya Airport (Turkish: Konya Havaalanı) (IATA: KYA, ICAO: LTAN) is a military airbase and public airport in Konya, Turkey. Featuring newly modeled civil and military terminals and apron area, for FSX (SP2). Created mainly by FSDS 3.5.1, the scenery includes terminal buildings, realistically placed autogen and various scenery objects, afd file, and some photoreal terrain textures. By Sunay KILIC.
Posted Feb 5, 2010 19:25 by Sunay KILIC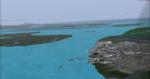 98.65Mb (2360 downloads)
Paranagua photoreal scenery and Paraná Shore Landclass. This scenery is located at the Brazilian Southern Shore.
Posted Feb 2, 2010 19:45 by Gilson Cirino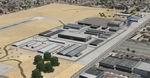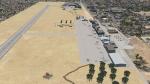 1.39Mb (4708 downloads)
The scenery was built in memory of Haiti victims in january 2010.It is constructed with elements of the library default fsx acceleration, and has kept the heading of the runway and navigation frequencies to ensure on line players; however, changed the numbering of the headers by replacing the previous (09-27) for the current (10-28). The hangars were placed, hoses and parking for cargo planes, heavy passenger, medium and small as in the reality. It has an aircraft industry executives and small and one where the UN used to sending aid to the island city was adapted under its current size and facilities were improved port adjacent to the airport. It has artificial lights designed and created by Jim Dhaenens and two C-130 Hercules created by Guy Diotte; you can use the fuel truck service and mov. jetways too! By Christobal Laje (2010) Argentina.
Posted Feb 1, 2010 19:45 by Cristobal Laje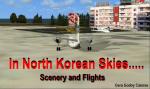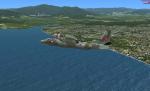 8.31Mb (1497 downloads)
Scenery and Flight: Four New Aiports in North Korea, Flight Plan, Original airport buildings and other objects. --The Rissians have called for a delegation of the N.K.A.F to Vadiblostok since they want to make some things clear about unauthorized flights by the that air force. General Woonwi will lead it but he will pick up some of his officers in three cities before going into Russia. A flight in the forbidden skies of North Korea.
Posted Jan 29, 2010 12:47 by Gera Godoy Canova

0.16Mb (1802 downloads)
FSX openVFR The Netherlands POI (points of interest). openVFR is a free scenery for FSX based on data taken from OpenStreetMap (OSM). The goal of this project is to enhance the world in MS Flight Simulator and bring a completely new level of realism to VFR pilots, who mainly navigate visually. As the standard scenery doesn't fulfil their needs this project has taken a lot of different information from the open streetmap project, including land use information, leisure information, natural information, railways, roads, waterways and point of interests (POI). By Markus Freyt. Note: This file is experimental state. Up to now you' ll need to have a very powerful computer to run these scenery addon. Authors website for further info (external link - please report if broken) http://openvfr.freyt.de/download/files/
Posted Jan 29, 2010 08:39 by Uploader

1.24Mb (3179 downloads)
FSX openVFR Germany POI (points of interest). openVFR is a free scenery for FSX based on data taken from OpenStreetMap (OSM). The goal of this project is to enhance the world in MS Flight Simulator and bring a completely new level of realism to VFR pilots, who mainly navigate visually. As the standard scenery doesn't fulfil their needs this project has taken a lot of different information from the open streetmap project, including land use information, leisure information, natural information, railways, roads, waterways and point of interests (POI). By Markus Freyt. Note: This file is experimental state. Up to now you' ll need to have a very powerful computer to run these scenery addon. Authors website for further info (external link - please report if broken) http://openvfr.freyt.de/download/files/
Posted Jan 29, 2010 08:38 by Uploader