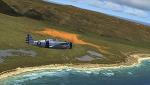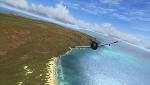 36.50Mb (2584 downloads)
Photoreal: Niihau, the westernmost of the inhabited Hawaiian Islands, is privately owned and used primarily to raise cattle. It's small population works the ranch. Niihau has no airport of its own. You get there by taking off from Kauai and flying west. I'd recommend using Port Allen (PAK). Unless visibility is limited, you can see Niihau across the water from the airport. Just take off and fly a heading of 260 degrees. However, a saved flight which places you just off Niihau's shore is included in the package should you need it. --Created by Rich Sorochak
Posted Dec 16, 2009 00:45 by Richard Sorochak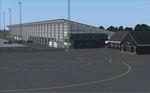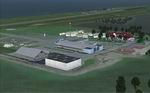 99.45Mb (4387 downloads)
. The scenery includes a number of airports, airfields and VFR landmarks throughout the country, with special attention to the cities Copenhagen and Aalborg. This scenery is compatible with both "Photo Scenerys" as well as "Denmark Map x" and default FSX. By Mogens Bregnbaek, Kim Dahl, Mikael Guldager, Paul Hattens, Claus V. Holmberg, Steffen Kidal Lars Moellebjerg, Ole Egholm, Soeren H. Nicolaisen, Frank Soerensen. Part 1 of 2
Posted Dec 15, 2009 06:20 by Uploader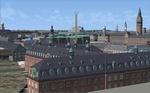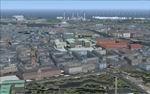 98.73Mb (3848 downloads)
. The scenery includes a number of airports, airfields and VFR landmarks throughout the country, with special attention to the cities Copenhagen and Aalborg. This scenery is compatible with both "Photo Scenerys" as well as "Denmark Map x" and default FSX. By Mogens Bregnbaek, Kim Dahl, Mikael Guldager, Paul Hattens, Claus V. Holmberg, Steffen Kidal Lars Moellebjerg, Ole Egholm, Soeren H. Nicolaisen, Frank Soerensen. Part 2 of 2
Posted Dec 15, 2009 06:19 by Uploader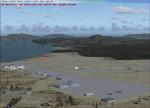 1.59Mb (1853 downloads)
Rework of the Stock Whidbey Island NAS, Washington. Used Google Earth to make it more realistic and added Scenery. Fixed runways and taxiways. Added missing aprons.Wish to Thank Guy Diotte who's Addon Scenery Aircraft was used in this Package.
Posted Dec 14, 2009 13:27 by D1T1(Deltas Shop)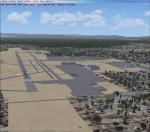 3.67Mb (2109 downloads)
A rework of the Stock Mc Chord USAF Base to make it more realistic using Google Earth. Has Added Scenery fixed taxiways and missing aprons. Wish to Thank Guy Diotte for his Addon Scenery Aircraft used in this Package.
Posted Dec 14, 2009 13:21 by Deltas Shop(D1T1)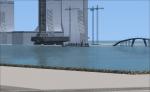 0.27Mb (874 downloads)
Aquatica fictional water themed scenery. Developed by Created with Airport Design Editor by Fudge Panter
Posted Dec 12, 2009 22:26 by HOTZONER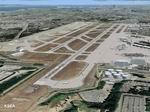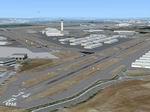 2.48Mb (7324 downloads)
SEAFSXMS.ZIP is a revision of the default Seattle-Tacoma (SeaTac), Boeing Field, Renton and Paine Field airports to work with MegaScenery Earth. The artificial plateau that Seatac is built on has been expanded and the 3rd runway added. Runways, taxiways and various structures have been revised and/or relocated to match MegaScenery Earth ground textures. Default objects have been used in most cases to minimize FPS impact. MegaScenery Earth Washington-001 (KSEA, KBFI, KRNT) and -002 (KPAE) are required. by Al Wheeler
Posted Dec 12, 2009 10:05 by Al Wheeler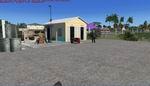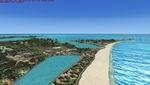 12.05Mb (2535 downloads)
Scenery of Barbuda. Barbuda is an island in the Eastern Caribbean, and forms part of the state of Antigua and Barbuda Updated with more accurate coasts and land class Codrington (TAPH. Cities : Codrington and Coco Point Lodge. Roads and traffic adjust with land class. This version includes the fix. JL Valladier
Posted Dec 12, 2009 10:04 by JL Valladier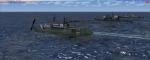 5.42Mb (48406 downloads)
A nice movable ship scenery/utility. This is a small software that allows you to place and control single ships or complete naval fleets in Flight Simulator X. Unlike previous software concerning AI ships and carriers, or missions, it doesn't need complex edit of traffic files or mission files. Just add when you are in free flight, anywhere you want. Requirements: - Java JRE 1.5 or upper (get free at http://java.sun.com) - FSX SP1 (RTM version is not supported) The addon should work with Acceleration (XPack addon). Inserted carriers are cables and catapult-enabled. The menu display keyboard shortcut was changed to shift+j to avoid conflicts with acceleration keys. This software has not been tested on Windows Vista. It may requires manual tweaking of exe.xml. See the included sample_EXE.xml file **** Features **** - insert fleet at current user position or X nm ahead - control fleet movement - request distance and bearing of ships related to user aircraft (fixed magnetic variation) - included hard decks cruiser and destroyer models (useless with Acceleration xpack since they are already included in it) - use catapult & arrestor cables of carriers (FSX Acceleration only) - Insert custom ship models (by editing config files) - Multiple CVN textures developer info: AI Carriers for Flight Simulator X SP1 & Acceleration * * Lamont Clark * second release, 3 november 2007 *
Posted Dec 11, 2009 23:25 by Ryan Brown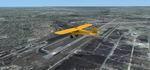 291.94Mb (4018 downloads)
Perth (Australia) Photoreal Scenery - FSX ONLY High to Medium Photoreal Scenery covering Perth, Frematle, Jandakot and more. Because of the size of Perth Photoreal I have uploaded it in 2 parts so please make sure you also download "perthfsx2.zip" This Scenery does not have any Autogen added but you are welcome to make some and upload it for many others to enjoy.
Posted Dec 8, 2009 15:44 by David Sheridan