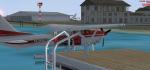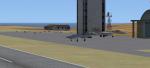 0.18Mb (484 downloads)
Fictional Southern Seas Airport, named 'Harry', situated between Africa and Australia Far west of Perth. Created for the lack of anything on this island between Africa and Australia.
Posted Mar 25, 2010 21:06 by Jim Abbey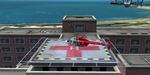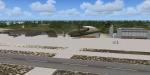 0.34Mb (8323 downloads)
Added Objects such as a resort Area across from the airport with Hotels port cranes And further up the coast I added and Industrial Area and Hospital with a landing pad on the roof Also inclused Around the runways is A Sea plane Dock With A Piper float plane parked. The Are Dolphins and Orkas in the area!
Posted Mar 25, 2010 13:06 by Jim Abbey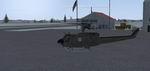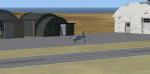 0.13Mb (726 downloads)
Northern Aroostook Regional Airport Frenchville, Maine, USA. Created using ADE and FSX SDK added static planes and other vehicles! Nice little airport
Posted Mar 24, 2010 18:50 by Jim Abbey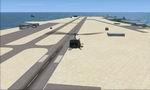 0.15Mb (1855 downloads)
Johnston Atoll is a 50-square-mile (130 km2) atoll in the North Pacific Ocean about 1400 km (750 nmi) west of Hawaii. Johnston Atoll was shelled by the Japanese after the Pearl Harbour attack and in 1948 it was placed under the control of the United States Air Force. Created using SDK and ADE object placers Features new land textures and new hangers and added plenty of Animal life. Just look around the hangers and at either end of the runways in the water.
Posted Mar 24, 2010 13:09 by Jim Abbey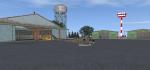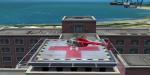 0.78Mb (1304 downloads)
Created using FSX SDk object placer . Airport Code KCRW Chareston West Virginia. Added The C130s that are Actually There At The Air National guard base.
Posted Mar 24, 2010 13:06 by Jim Abbey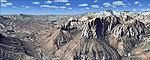 95.39Mb (2400 downloads)
FS2004/FSX Zion National Park South, Hurricane (1L8), Colorado City (KAZC), Utah/Arizona" photo-scenery. Covers the southern part of Zion National Park extends south along the cities of Hurricane and Colorado City. Zion National Park is another place where erosion of the Colorado Plateau formed the most beautiful colorful stone formations of unique and wonderful shapes. There are nine different layers of stone visible in the park. Most of them consist of sandstone. But there is also limestone, gypsum, siltstone, shale, clay and mudstone. The Virgin River cut a spectacular and famous canyon thru Zion Park that is as narrow as 20 feet and up to 2000 feet tall. By Gottfried Razek.
Posted Mar 23, 2010 08:10 by Gottfried Razek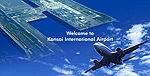 0.03Mb (6349 downloads)
Kansai International Airport (RJBB), Osaka, Japan. An upgrade of the default airport with assigned parking, the new runway 6L/24R, updated taxiways, extra fuel trucks, rebuilt support vehicle roads and more. By Ray Smith
Posted Mar 23, 2010 06:20 by chris evans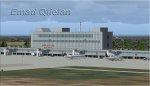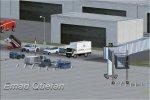 21.52Mb (4588 downloads)
FS2004 /FSX Tripoli International (HLLT), Libya Scenery. A large effort has been made in designing this airport to make it look as real as the original, lots of objects designed by me and another were also use to speed up the process of designing of the airport as it took me almost 6 month to complete, in FSX you may notice that few textures or objects do not show correctly a lot more work needs to be done, but my schedule is full, hopefully there is going to be updates in the future.
Posted Mar 22, 2010 13:37 by Emad Qtiefan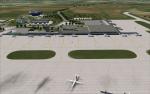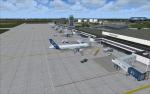 8.70Mb (4236 downloads)
LYBE Belgeade - Serbia, airport Belgrade - "Nikola Telsa" upgraded airport.
Posted Mar 22, 2010 05:14 by Veljko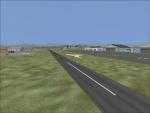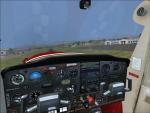 0.00Mb (1194 downloads)
Ruchamiel Airfield located in the province of Alicante, Spain.
Posted Mar 18, 2010 09:53 by Alex