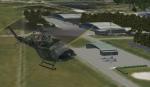 10.53Mb (3326 downloads)
Updated & fixed. A remake of the wonderfull FS-2004 scenery from Simon H. (Austrian Design Group). Best used with FSX Austria Professional X from Aerosoft but can be used in default. It includes extra Buildings, Objects, Static Planes and Hangars. Credits to Guy Diotte for the EF200 & F-5E Model. Credits to Jim Dhaenens for the excellent RADAR Object. And many thanks to Simon for the pretty buildings he has done! A few objects are still substituted (the Graz Banner for example) but will be fixed in the next version I hope! You should have Austria X if you want a good Surface Texture for the surrounding grass!
Posted Mar 5, 2010 14:28 by Karl Meindl

0.98Mb (4991 downloads)
Washington's Dulles International Airport - KIAD v3. 1. Reworked the RNAV(RNP) transition at Tring to 19L and 19C using CR and CF legs; 2. Updated the taxiway network including taxiway signs and holds at 1C-19C per the Runway 1C-19C Rehabilitation Package dated April 2009 - taxiways W2, W3, W4, S, E1, E2, E3 and EE are now operational; 3. Updated SID/STAR terminal waypoints and navaids per January 2010 charts; 4. Gates B14-B32 have been renamed to A14-A32 per new specs; 5. SID/STAR waypoints/Navaids updated per January 2010 charts; 6. Updated cargo facilities; and *7. Updated Terminals B and C airline assignments per the latest specifications including the addition of Air India (AIC) and OpenSkies (BOS), which are due to begin service in the spring of 2010. By Kambiz Agazi
Posted Mar 4, 2010 13:52 by Uploader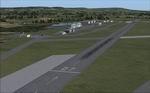 0.04Mb (1951 downloads)
Dunsfold Airfield U.K (EGTD) This is Dunsfold airfield in the U.K where the T.V show 'Top Gear' is made. Made from default FSX libraries. Works best with FSX Acceleration.Have a look at the Top Gear hangar,because they are testing the new Golf GTI.
Posted Mar 4, 2010 13:49 by Jacques Botha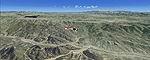 92.11Mb (1466 downloads)
FS2004/FSX Fremont County Colorado (CO) photo scenery Package. Covers the gap between the Buena Vista and Colorado Springs South sceneries and provides you with continuous coverage for longer cross country flights. By Gottfried Razek.
Posted Mar 1, 2010 06:31 by Gottfried Razek
0.05Mb (3692 downloads)
Munich Intl Airport, EDDM, Germany. I have given this airport a total makeover designed with the latest version of ADE (v1.45) and made only for the FSX default airport: assigned parking with extra parking, extra fuel trucks, lighted helipad, support vehicle roads rebuilt and many other improvements, airport views are from inside the central control tower (when in tower view) please view the readme before installation
Posted Mar 1, 2010 05:48 by sim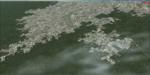 0.00Mb (1625 downloads)
Toncontin is known for its challenging approach, but FSX does not do a well representation of the hills and mtns. in the way of it; so, I fixed this using FSX_KML. Credit goes to FSX_KML, and myself. Just extract both files to your Addon scenery/Scenery folder. Enjoy!
Posted Feb 27, 2010 02:55 by Tyler Nunley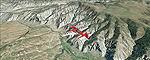 93.80Mb (2979 downloads)
FS2004/FSX Eagle County Airport (KEGE), Glenwood Springs (KGWS), Colorado (CO) photo-scenery Package. This scenery brings you another 3500 sq km of beautiful Colorado in 4.7 m/pix quality. By Gottfried Razek.
Posted Feb 25, 2010 07:33 by Gottfried Razek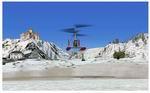 0.73Mb (2150 downloads)
FSX LFSP Pontarlier Pontarlier is an airfield located in Franche Comté,in the East of France almost on the border with Switzerland. There is a lot of magnificent montains surrounding beautiful lakes and historical places like the nearby Fort de Joux where Toussain Louverture, the revolutionnary leader of Haiti, was jailed by Napoleon.
Posted Feb 25, 2010 06:13 by Dominique Donzelot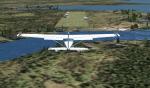 0.37Mb (1710 downloads)
New version updated of my scenarios of Chile. Includes new airfields.
Posted Feb 24, 2010 19:02 by Juan Lucero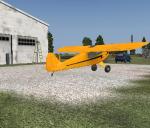 1.39Mb (1094 downloads)
Archerfield is a small airfield in East Lothian scotland. THIS IS FOR FSX ONLY. The airfield is surrounded by forests and located near the firth of fourth.
Posted Feb 24, 2010 14:54 by Fsxupdate