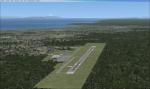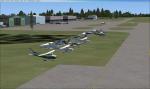 2.05Mb (1390 downloads)
Campbell River airport is located on Vancouver Island. Considered as one of North America's best Island destinations, Campbell River Airport is the ideal gateway to Vancouver Island's finest destinations. Campbell River Airport is a great aircraft to go sight seeing around some of Vancouver islands great scenery. Campbell River Airport has a number of commercial airlines that fly in and out of it, including Air Canada, Central Mountain Air and Pacific Coastal Airlines. With a 5000 ft. runway, and two helicopter pads, Campbell River Airport is perfect for, rotor craft, single and multi engines propeller, and small jets. Campbell River Airport is among some of Vancouver Island's best sight seeing destinations, including, Sayward, Campbell River, Quadra Island, Cortes Island, the Discovery Islands archipelago, Gold River, Tahsis and Zeballos. Whether its sight seeing, or just flying around, Campbell River Airport is sure to make the experience allot better.
Posted Dec 6, 2009 21:00 by Killerc22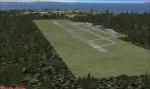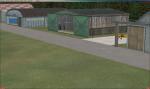 1.40Mb (800 downloads)
This product is scenery for the Municipal Airport Qualicum Beach, Located in British Columbia Canada. This scenery is made to represent the actual buildings, and planes located at Qualicum Beach Municipal Airport (CAT4) as showed by sattelite image. Qualicum Beach does not have any defualt scenery provided by FSX, so this scenery will make Qualicm Beach Municipal Airport, look alot more realistic than normal. Qualicum Beach is great for single, and multi engine propeller planes, as well as rotorcraft. It includes, open, and closed hangers, gates, a parking lot, and static single engine prop planes. This scenery is very frame friendly, and can get good frames even on the lowest settings.
Posted Dec 6, 2009 20:55 by Killerc22
0.32Mb (235 downloads)
Fictonal airport in Lapeer, Michigan. This my first airport scenery uploaded to simviation. By Tra Patterson
Posted Dec 6, 2009 20:28 by Tra Aaron Patterson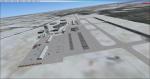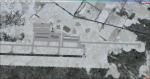 0.12Mb (735 downloads)
Carroll County Regional Airport/Jack B Poage Field Westminster, Maryland, USA
Posted Dec 5, 2009 15:43 by Tom Neubauer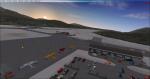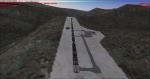 0.12Mb (1822 downloads)
Telluride Regional Airport Telluride, Colorado, USA
Posted Dec 5, 2009 15:41 by Tom Neubauer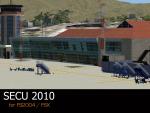 7.78Mb (2359 downloads)
Mariscal Lamar Airport IATA: CUE, ICAO: SECU) is an airport serving Cuenca,[1] a city in the province of Azuay in Ecuador. The airport resides at an elevation of 8,306 feet (2,532 m) above mean sea level. It has one runway designated 05/23 with an asphalt surface measuring 6,234 by 118 feet (1,900 m × 36 m). Airlines served: Aero Gal, TAME and LAN.
Posted Dec 3, 2009 14:29 by Adonis Martinez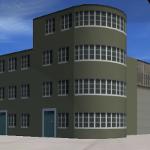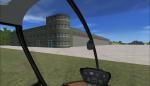 2.63Mb (1311 downloads)
These package includes ED2E Eilenburg, Z11K Juterbog and the new version of EDBT Allstedt.
Posted Dec 3, 2009 08:43 by Guido Weiss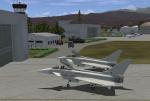 1.09Mb (3694 downloads)
LOXZ Zeltweg Austria v.2 Scenery made with a aerial image of the original base. Includes the Eurofighter Service Hangar, some parked Eurofighters and a Hercules. Also some background scenery.rnIf you install this scenery over the old LOXZ scenery, do not forget to delete the old LOXZ folder from your Addon Scenery first! ILS Approeach possible at runway 26 - Frequency "111.30". Credits to Guy Diotte for the excellent Scenery Planes!
Posted Dec 2, 2009 18:25 by Karl Meindl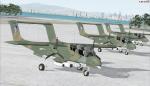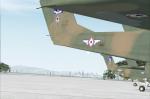 26.10Mb (2096 downloads)
This AI traffic features the following: (1) Seven OV-10a Broncos, highly detailed (grand salute! Tim Conrad) (2) Each of the OV-10 have a unique tail number corresponding to their call sign (3) Accurate decals and Camou paint as used by the 15th strike wing around 2000 (4) Animated flaps, landing gear and propellers (another toast Tim Conrad) (5) All seven ov-10 will taxi at the same time and will wait in line at runway 7. The first ov-10 will take0ff at 2400 hrs GMT and will come back after a few hours (6) The schedule is fictitious as I can't get an actual schedule from the military. I doubt if there is a regular schedule. Anyways they look great when coming down the taxi way all seven in line! This ai traffic is made for "Sangley Airbase and Naval Station, Manila" scenery package, also by Oliver Imperial (above)
Posted Dec 2, 2009 11:03 by Oliver R. Imperial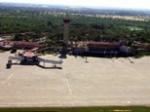 0.02Mb (3075 downloads)
La Chinita International Airport, Maracaibo, Venezuela. Airport scenery. Maracaibo is the second-largest city in Venezuela after the national capital Caracas and is the capital of Zulia state. The airport serves internal flights and international flights to Aruba, Bogotá, Barranquilla, Cartagena, Curaçao, Miami and Panama City. Adalberto Fernández
Posted Dec 1, 2009 13:26 by Adalberto Fernández