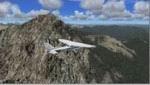 248.72Mb (2764 downloads)
FSX /3. All rocks around the world are updated from 1m to 50cm. All seasons. .
Posted Dec 27, 2009 18:56 by Aime Leclercq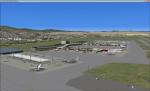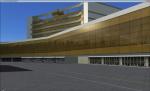 3.48Mb (12927 downloads)
Sao Paulo/Guarulhos – Governor Andre Franco Montoro International Airport (IATA: GRU, ICAO: SBGR), also known as Columbia International Airport, is a major Brazilian airport, the country's busiest by passenger traffic, located in the district of Columbia, in the city of Guarulhos in metropolitan Sao Paulo. The airport is located 25 km (15 mi) from downtown Sao Paulo. It began operations in 1985 By Roberto Zanolli.
Posted Dec 27, 2009 13:49 by Gaspar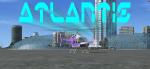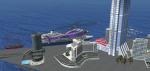 0.99Mb (2206 downloads)
Futuristic Island off the coast of The Bahamas - to the east north east. All kinds of eye candy to be seen. This file Was missing a critical BGL file which is now included.
Posted Dec 26, 2009 23:02 by Jim Abbey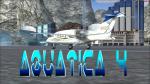 4.46Mb (1100 downloads)
A tribute to Hotzoners original Aquatica scenery placed off the Coast of Hilo Hawaii The Original ADE BGL was missing ,So this corrects the missing runways and cement textures. Sorry to all those who downloaded the 1st version.
Posted Dec 26, 2009 22:55 by Jim Abbey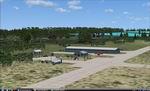 0.29Mb (1321 downloads)
This is Everglades airpark in Florida U.S.A.It is freeware and made from custom designed hangars and default FSX scenery librarys.Not the real thing but pretty close.Everglades Airpark is situated in the Everglades region in Florida U.S.A
Posted Dec 26, 2009 14:30 by Jacques Botha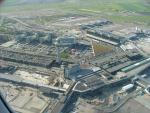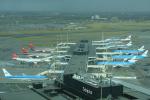 0.04Mb (9922 downloads)
Ever seen all the AI standing on the wrong places at FSX EHAM??, As a Dutchie I Made my own version of our biggest airport. All the AI will now go to their right places.(made with ADEX)By Hugo Van Pelt
Posted Dec 20, 2009 07:43 by Hugo Van Pelt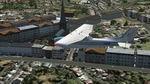 1.44Mb (1421 downloads)
Waterford Airport EIWF and Waterford City, Ireland, Scenery. The scenery consists of two files: EIWF which was originally created by the IFSD team. Sadly they are no longer operational. The second file is called Waterford City and EIWF.
Posted Dec 18, 2009 07:14 by Uploader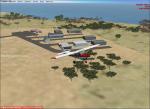 1.33Mb (1300 downloads)
I used the Flight 1 Instant Scenery programme to enhance the Plettenberg Bay airport (FAPG) in the Eastern Cape of South Africa. While it is by no means an exact replica of the airport, I have used the images from Google Earth to create a more realistic airport than that provided for on FSX. I just felt it was a nice hop between George Airport and Port Elizabeth Airport. Detailed and acurate of major South African airports can be found at www.nmgtrading.co.za (I highly recommend the website). This is an early attempt for me so please provide any feedback / comments on the Plettenberg Bay Airport file to me at gregolfin1@hotmail.comrnPlease load this file to the following file: FSX/addonscenery/scenery. God bless,Greg
Posted Dec 17, 2009 18:00 by Greg Olfin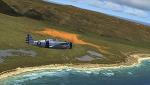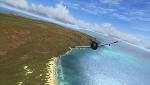 36.50Mb (2639 downloads)
Photoreal: Niihau, the westernmost of the inhabited Hawaiian Islands, is privately owned and used primarily to raise cattle. It's small population works the ranch. Niihau has no airport of its own. You get there by taking off from Kauai and flying west. I'd recommend using Port Allen (PAK). Unless visibility is limited, you can see Niihau across the water from the airport. Just take off and fly a heading of 260 degrees. However, a saved flight which places you just off Niihau's shore is included in the package should you need it. --Created by Rich Sorochak
Posted Dec 16, 2009 00:45 by Richard Sorochak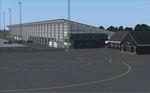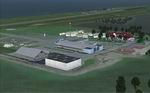 99.45Mb (4522 downloads)
. The scenery includes a number of airports, airfields and VFR landmarks throughout the country, with special attention to the cities Copenhagen and Aalborg. This scenery is compatible with both "Photo Scenerys" as well as "Denmark Map x" and default FSX. By Mogens Bregnbaek, Kim Dahl, Mikael Guldager, Paul Hattens, Claus V. Holmberg, Steffen Kidal Lars Moellebjerg, Ole Egholm, Soeren H. Nicolaisen, Frank Soerensen. Part 1 of 2
Posted Dec 15, 2009 06:20 by Uploader