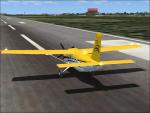 0.01Mb (950 downloads)
The airport now shows the SAAF buildings at the end of RWY26, the old SAAF museum and Army barracks behind the museum. Ben Sawkins
Posted Jan 12, 2010 05:41 by Ben Sawkins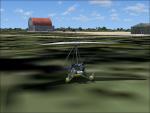 0.01Mb (544 downloads)
The default airport now has the SAAF building, old museum and army barracks added to it. It just makes things more real. Ben Sawkins
Posted Jan 12, 2010 05:01 by Ben Sawkins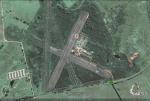 0.23Mb (1182 downloads)
Kisantekraal is the home for Microlite and Glider training.It's near Malmesbury in the Western Cape. I've given it a "Face Lift" and looks more like Google picture. Hope you enjoy. Ben Sawkins
Posted Jan 10, 2010 03:17 by Ben Sawkins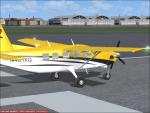 1.21Mb (1399 downloads)
South African AFB near Cape Town. Ben Sawkins
Posted Jan 9, 2010 04:19 by Ben Sawkins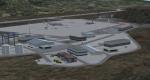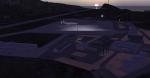 3.79Mb (2524 downloads)
The scenary has been constructed with elements of the library default fsx acceleration pack. The environment is based on terrain mesh built by James Howell, and the entire island was covered with textures that come closest to reality. The airport offers fuel service truck, is reserved parking for large aircraft, cargo, medium and small too, so that the whole area has the dimensions of reality that had no default setting. It also built the small terminal reserved for civilian passengers and on transit ppl, hangars and static objects to simulate the best possible reality, including aircrafts (UK Gloster Meteor, USAF K-135 and UK Aerospacialle Gazelle) built by Guy Diotte, and more. For VFR flight pilots, on the island find the relay of the BBC, fuel depots, the city, a hotel with swimming pool, and a veranda with a restaurant in the mountains and a church (for fiction), an observatory and other buildings that can make this remote island in your next destination! The airport has been fitted with the taxiways located according to reality, was illuminated by the lights built by Jim Dhaenens and maintained altitude and frequencies for navigation on line, more other improvements that you notice only see the stage!
Posted Jan 5, 2010 12:21 by Cristobal Laje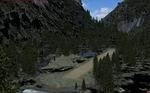 1.82Mb (1902 downloads)
FSX Bear Camp Research Strip, BC This is a Fictitious Research center located in the mountains North of Langley BC.It is back in a canyon above Pitt Lake. It is a short take off and landing field, with a 600" dirt runway, and vary challenging.
Posted Jan 5, 2010 04:38 by Uploader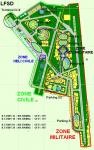 17.31Mb (1474 downloads)
Fictitious Scene of Dijon Longvic French AFB designed for TakeOff-France. Passenger area and military restricted zone have been created to divise traffic on T.O.F. multiplayer session from T.O.AirForce and T.O.Airline.
Posted Jan 3, 2010 18:10 by Dax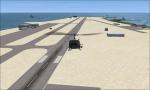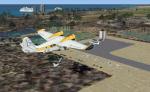 0.48Mb (1816 downloads)
This scenery was created using FSX/SDk ,adding more of That Tasty Eye candy! Added Tropical hotels Cruise ships and Sea plane boat docs. Air port has more static aircraft and a new hanger!
Posted Jan 2, 2010 13:41 by Jim Abbey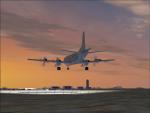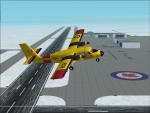 10.04Mb (1566 downloads)
CFB North Star (version 4) fictional Canadian arctic military/commercial base for FSX. Features crosswind ILS runways, resized scenery objects, AI flights, effects (including Aurora Borealis) and other "extras". By Brian Sturton.
Posted Jan 1, 2010 23:25 by Brian Sturton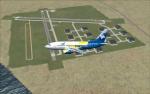 0.29Mb (676 downloads)
This is two airports made specifically for SimV members who signed up on the forums. This is a public release of that project, however, it is lacking some features of the member version. The member version is not available for download. Designed by Brandon Valvo (B-Valvs on SimV Forums
Posted Dec 30, 2009 15:25 by Brandon Valvo