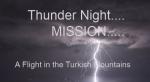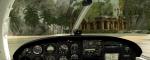 3.04Mb (1036 downloads)
FSAdventureSky Series...Morocco is famous for its incredible delicious food. Visiting the food markets at around 8:00PM is one of the delights of both regulars and tourists alike. When the temple of Artemus was found no one could believe what they were seeing.--Before their eyes and above the ruins of this long gone temple they could see a Floating Lake! .. and water pouring from it into the structure with roaring rage!...You can now take some tourists there and check this novelty of a long gone past and hear the roar of the waterfall. Due to its position you will have to fly by and check the landmarks of the mountains and deserts. Sand storms and treacherous winds can be a calamity. There is a juice stand as you set up your approach which can be useful.:)
Posted Nov 11, 2009 12:36 by Gera Godoy Canova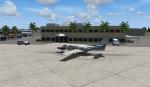 0.81Mb (1650 downloads)
The Naples, FL airport does not currently have airline service, and the terminal is being used for general aviation while the general aviation terminal is being remodeled. This scenery includes the GA terminal as it was before remodeling. Changes in this package are based on Virtual Earth images and the latest airport diagram. This is a complete redo of the default FSX KAPF; surrounding landclass changes; new terminals and FBOs; and revised taxiways, aprons and hangers. Also includes placement of library objects and a library of new airport buildings.
Posted Nov 10, 2009 20:49 by Art Poole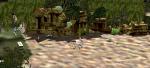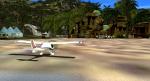 1.27Mb (993 downloads)
It is said in the tribes of Ethiopia that many centuries ago "There was a man that jumped from tree to tree, talked to the Monkeys and all animals understood and liked him. His name was Trarza-Trem, meaning King of the Jungle. He lived for 600 years and took care of all trees and animals as well as teaching them to be good animals. The Temple to this strange man was found only two years ago and is now a tourist trap!!!...Check it out you might enjoy the flight to it and the temple itself.....(Kit includes: Photo-temple, airfield, Route Map, two post cards and a lot of fun)
Posted Nov 9, 2009 11:39 by Gera Godoy Canova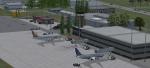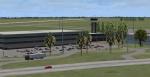 5.72Mb (2053 downloads)
Campo Grande International Airport (SBCG), is the most important the state of Mato Grosso do Sul (Brazil).This has been fortified, mostly with FSX's own resources (default objects), have placed the jetways (2), fuel service truck, Added the area of warehouses, communications, radar rotating artificial lights (by Jim Dhaenens), static aircraft (by Guy Diotte), has expanded the military exclusive use area, an environment that enhances reality. This installment include aeronautical charts, satellite photos of the airport, and more. It retains both the orientation of the runway, field and level of radio frequencies ensure on line navigation. By Cristobal Laje (2009)
Posted Nov 7, 2009 19:58 by Cristobal Laje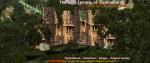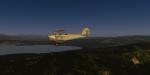 0.78Mb (1162 downloads)
Temple No.2 of FSAdventureSky's Series 'Mystery Temples of a Bygone Era'. Professor Brat Zannfried of the University of Krakow has, only a few months ago, discovered a very old and mysterious temple that relates to the Wangokir age, commonly known as the age of giants. Yesterday his crew dug out a huge shoe, a size 31!!!. The Airfield near the temple is very dangerous but much needed in order to get supplies in. The Malasyan Aeronautical Notam 5555 about it says: 'Only pilots with a good knowledge of Pilotage and an absolute understanding of topographical maps should try flying to it. No radio aids around pilots, besides the winds are crossed most of the time. Getting in the tiny gorge where it is can be nerve crushing at best. carry extra batteries and aditional food since many who tried have not made it. The bush is heavy all around it' end of Notam.....Enjoy the temple if you get there.
Posted Nov 6, 2009 10:57 by Gera Godoy Canova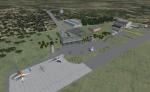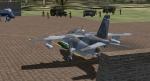 2.07Mb (1187 downloads)
This regional airport is close to the Andes Mountains, has been conditioned depending on the situation, but not the architecture of the terminal. As can be seen on satellite photographs that are attached, the taxiways, the length of the runway, hangars and design in general, coincides with reality. He placed the fire station and airport police, air service hangars and private aircraft, fuel truck, included parking for medium and small aircraft. He placed the beacon location systems like DME for ILS + VOR, which originally had no stage. At the northern end was put back in operation for shelters fighters, along with military personnel, force vehicles and tent. A more realistic effects, it left a static fighter plane (check it out inside). According to the aeronautical charts (also attached) this airport is characterized by migratory birds near the airport, which were added to the stage for greater realism, and risk areas were added in the nav. chart (attached) of warning from the airport for pilots. The northern end NDB was added according to nav. charts from the airport (freq. 307) for ease of air navigation. Jim Dhaenens artificial lighting included. Author: Cristobal Laje
Posted Nov 5, 2009 21:06 by Cristobal Laje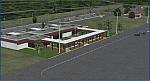 14.22Mb (1764 downloads)
This scenery includes detailed terminal building, control tower, fire station, with very realistic textures, heliport, taxiway signs, parking, vehicles and much more. Uses many objects of the FSX's library. Also includes a detailed VFR scenery (with traffic roads), approximately 15 nm, around to the airport. In addition, corrects the erroneous position of the runway to the real-life coordinates. By David Maldonado - November 2009
Posted Nov 5, 2009 17:56 by David Maldonado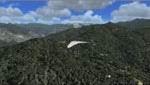 59.29Mb (1629 downloads)
FSX 30cm generic project textures forests - Missing part Missing conifer textures. Only summer textures are in this pack. Aime Leclercq.
Posted Nov 5, 2009 09:14 by Aime Leclercq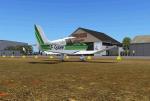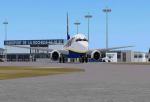 16.75Mb (5851 downloads)
Scenery package for La Rochelle International Airport in Western France. This airport accommodates low cost carriers including EasyJet and Ryanair. Detailed scenery with all the buildings, static planes, etc.
Posted Nov 4, 2009 09:00 by Alexandre Remy and Randolph Ch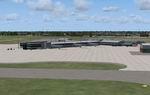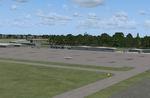 1.11Mb (1958 downloads)
A few previous building objects were lost from the object library file (Airport_Buildings_AP.bgl) when it was compiled with additional objects for this airport. Therefore some objects at KGNV and other airports in Florida will not appear in FSX. To correct this, the old Airport_Buildings_AP.bgl file has been restored and a new file Airport_Buildings_01_AP.bgl has been added. Also, a new file KPNS_ADE_AP.bgl is included to utilize the new object library arrangement. The previous scenery files are not needed to install the Pensacola, FL airport scenery from this download.
Posted Nov 3, 2009 13:31 by Art Poole