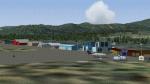 0.02Mb (619 downloads)
Update to my FSX Patch (cyxc_FSX.zip) for Vern Opperman's FS2004 Cranbrook Airport scenery, to incorporate new runway extensions .
Posted May 1, 2009 07:17 by P Nigel Grant/Vern Opperman
(918 downloads)
A more realistic AFCAD File for Al Massira International Airport,[ GMAD ] Agadir, Morocco than the default Airport in FSX. The airport served 1.5 million passengers in 2007, mostly tourists from Europe seeking the sun and the Atlantic ocean sandy beaches
Posted May 1, 2009 00:26 by Bashir Ismail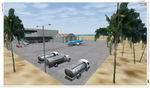 1.01Mb (4468 downloads)
TNCC - Willemstad Airport (Curacao), Caribbean. Welcome to one of the 3 ABC's beautifull dutch island, Curacao. Curacao International Airport located in Curacao, Netherlands Antilles (Dutch Caribbean) is a modern international airport, equipped for all types of aircraft. Curacao International airport is an airport with an excellent reputation for efficiency, comfort, safety and security. With its strategic position between the Americas, its frequent flights to and from Europe, North and South America, Curacao, is pre-eminently suitable for new industries to invest and extend as well as for transshipment of goods and travel between Europe, the Caribbean and the American continents.
Posted Apr 28, 2009 04:51 by Daniel Louvet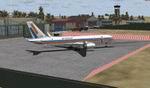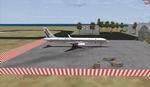 1.01Mb (3221 downloads)
TNCB Flamingo Airport (Bonaire), Caribbean Welcome to one of the 3 ABC's beautiful Dutch island, Bonaire. Flamingo Intl. is an international airport located at Kralendijk, Bonaire, Netherlands Antilles. Flamingo Airport serves as a connecting point for flights of KLM to some destinations in South America. It once served as a hub for BonaireExel, BonaireExpress, CuraçaoExel, CuraçaoExpress and now serves Dutch Antilles Express as it's secondary hub & also "EZAir" serves Bonaire as its main airline, although the airline itself is based at Curaçao.
Posted Apr 28, 2009 04:49 by Daniel Louvet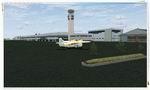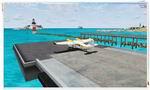 1.80Mb (4507 downloads)
TNCA Queen Beatrix Intl. Airport (Aruba), Welcome to one of the 3 ABC's beautiful Dutch island, Aruba. Queen Beatrix International Airport (IATA: AUA, ICAO: TNCA), in Oranjestad, Aruba, is a fairly large aviation facility that has flight services to the United States, most countries in the Caribbean, the northern coastal countries of South America and some parts of Europe, notably the Netherlands. It was named after Queen Beatrix of the Netherlands, the head of state of Aruba.
Posted Apr 28, 2009 04:47 by Daniel Louvet
1.29Mb (2086 downloads)
A more close to realistic AFCAD File for Mombasa Airport, a.k.a. Moi International Airport, Kenya, HKMO, than the default Airport in FSX
Posted Apr 27, 2009 21:22 by Bashir Ismail

2.66Mb (1005 downloads)
This is the second part of three scenery-Flights of some small and rugged airfields in Guatemala land of th Mayas. On this episode you will start your flight in Puerto Barrios, Guatemala's Caribbean Port and fly to a Tourist Resort in Lake Izabal, then on to Zacapa where the soccer teams of Panama and Guatemala are meeting in a not to friendly match!!!. Then you will go to Cahabon, a rough town up in some mountains, then on to the new Mayan ruins of Chukpun in the border with Belize. Finally you fly back to Puerto Barrios where Chiquita in waiting with a hot dinner....
Posted Apr 27, 2009 11:17 by Gera Godoy Canova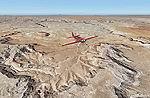 92.88Mb (2553 downloads)
FS2004/FSX Canyonlands National Park, The Maze-North, Utah (UT) photoreal Scenery Package. The Maze is the wildest and least accessible district of Canyonlands National Park. It is a perplexing jumble of canyons that has been described as a "30 square miles puzzle in sandstone". The Maze covers the area west of the Green River and north of the Colorado River. Getting to most locations requires multiple hours of 4WD road driving. Hiking trails usually require multi day backpack trips. By Gottfried Razek
Posted Apr 25, 2009 16:01 by Gottfried Razek

0.06Mb (2144 downloads)
Wilson Airport is one of the busiest General aviation airports in Africa.This file is an improvement over the Default airport/Scenery in FSX
Posted Apr 23, 2009 13:55 by Bashir Ismail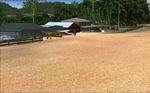 78.14Mb (2084 downloads)
Monte Verde, Brazil, Photo Realistic Scenery File 2 of 2. This is my first Photo Realistic Scenery of Minas Gerais state in Brazil. I hope you have no problems on installation and use of this scenery. This scenery refers to a litlle city of Minas Gerais State. It's situated at 5.100 ft and is the aerodrome with more altitude on Brazil. The runway is not plain and have holes and a rough surface. So, it's very interesting and difficult to land and take off. The city is frequented by people that like cold temperature to vacance. Very nice VFR flying. Gilson Augusto Rocchetti
Posted Apr 23, 2009 05:58 by Gilson Augusto Rocchetti