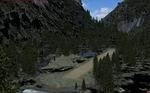 1.82Mb (1929 downloads)
FSX Bear Camp Research Strip, BC This is a Fictitious Research center located in the mountains North of Langley BC.It is back in a canyon above Pitt Lake. It is a short take off and landing field, with a 600" dirt runway, and vary challenging.
Posted Jan 5, 2010 04:38 by Uploader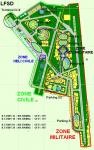 17.31Mb (1492 downloads)
Fictitious Scene of Dijon Longvic French AFB designed for TakeOff-France. Passenger area and military restricted zone have been created to divise traffic on T.O.F. multiplayer session from T.O.AirForce and T.O.Airline.
Posted Jan 3, 2010 18:10 by Dax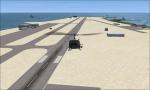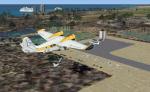 0.48Mb (1856 downloads)
This scenery was created using FSX/SDk ,adding more of That Tasty Eye candy! Added Tropical hotels Cruise ships and Sea plane boat docs. Air port has more static aircraft and a new hanger!
Posted Jan 2, 2010 13:41 by Jim Abbey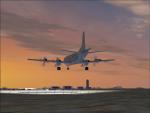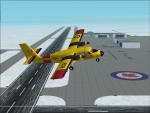 10.04Mb (1596 downloads)
CFB North Star (version 4) fictional Canadian arctic military/commercial base for FSX. Features crosswind ILS runways, resized scenery objects, AI flights, effects (including Aurora Borealis) and other "extras". By Brian Sturton.
Posted Jan 1, 2010 23:25 by Brian Sturton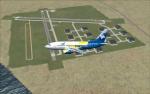 0.29Mb (685 downloads)
This is two airports made specifically for SimV members who signed up on the forums. This is a public release of that project, however, it is lacking some features of the member version. The member version is not available for download. Designed by Brandon Valvo (B-Valvs on SimV Forums
Posted Dec 30, 2009 15:25 by Brandon Valvo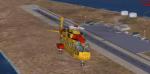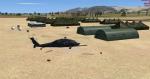 0.32Mb (1622 downloads)
Fictitious island created using FSX/SDK and ADE Programs This is an island Way west of The Hawaii Island chain. Airport code is PWET.
Posted Dec 29, 2009 22:07 by Jim Abbey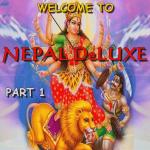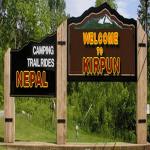 4.02Mb (3258 downloads)
Draped along the greatest heights of the Himalayas, Nepal is where the ice-cold of the mountains meets the steamy heat of the Indian plains. It's a land of yaks and yetis, stupas and Sherpas and some of the best flying in your Sim. The Himalaya's most sophisticated urban cultures took shape here, in the three great mini kingdoms of the Kathmandu Valley - Kathmandu, Patan and Bhaktapur -In 1950 A Dakota Aircraft (DC3) of Indian Registration commenced the first ever Schedule Service On 20th February, linking Kathmandu to Patna, Calcutta and Delhi. From then on Aviation has grown and many airfields cover this mountainous land locked country. Four Parts will cover this country starting with the present one which gives the Sim Pilot:* New AFCADS for all Airports in FSX, * New Airfields not available in FSX in rugged mountains, lakes and Rivers,* New Objects at airports, airfields and in various parts of the country * Many Flights "ready to Go" under all kinds of weather. * A Number of very "SPECIAL" flights for the very experienced Bush Pilot. Helicopter activities (Very Dangerous!)* Communication with G-Map and ** Weeks of flights in the most rugged Mountains in the World.
Posted Dec 28, 2009 10:37 by Gera Godoy Canova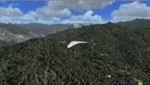 284.24Mb (2327 downloads)
FSX 50cm generic project textures forests - part 3/3. All forest around the world are updated from 1m to 50cm. All seasons. Aime Leclercq.
Posted Dec 28, 2009 08:00 by Aime Leclercq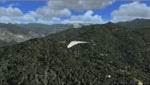 245.66Mb (2808 downloads)
FSX 50cm generic project textures forests - part1/3. All forest around the world are updated from 1m to 50cm. All seasons. Aime Leclercq.
Posted Dec 28, 2009 07:27 by Aime Leclercq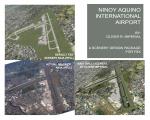 25.29Mb (5739 downloads)
An FSX photoreal scenery package for the Ninoy Aquino International Airport. The main entry point for the Philippines. Based on sattelite imagery and aerial photos of the actual airport. Features accurate rendition of nearby rivers and roads with ai vehicular traffic. Still shows the lakes and greenery of "Nayong Pilipino." An overall accurate depiction of the immediate environs of the airport. This is a complete scenery package with nicely modeled buildings taken from other uploads, accompanied with an ADE file
Posted Dec 28, 2009 02:58 by Oliver R. Imperial