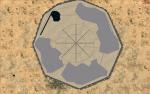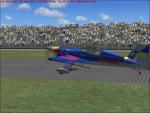 0.02Mb (1786 downloads)
Once a small airport for private airplanes, now host to an airshow with many variety of airplanes. From the loudest to the smallest, this airshow scenery was designed for one purpose "to make you feel like your actually at an airshow". With a whole crowd taking pictures of your every move to airplanes of all different sizes parked on the ramp waiting for their turn to show their stuff, KBKL scenery will make you feel like your the star of the Airshow. Enjoy!! Made by Alpha Six Design www.alphasixdesign.ucoz.net
Posted Sep 29, 2009 17:59 by Dan Iwanski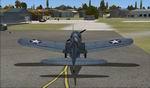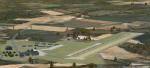 0.98Mb (1410 downloads)
FSX LFEV St Adrien Gray, France. Saint Adrien is an airfield located in Franche Comté,in the East of France not far from Switzerland and close to the city of Gray near the Saone river in the middle of large fields used for agriculture and for cattle. It is open to the general aviation traffic and the activity is also devoted to learn and enjoy flying ULM and host several companies including a specialist in repairs and restoration of old and more recent aeroplanes.
Posted Sep 28, 2009 06:15 by Dominique Donzelot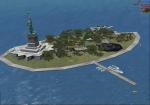 1.11Mb (3855 downloads)
A fictional representation of the Statue of Liberty Island in the harbor. Everyday happenings, except for that ship to the north carrying barges into customs, under heavy smoke
Posted Sep 28, 2009 06:12 by Uploader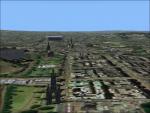 65.32Mb (3764 downloads)
Scotland Edinburgh This is a photo scenery including all of Edinburgh Covers an area from The Pentland Hills at the South, all the way to the Sea at the North. From the East just outside Musselburgh and to the West just at the Airport Tested in FSX only including UTX Europe built with SBuilderX
Posted Sep 26, 2009 07:24 by Pips Perez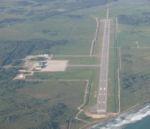 1.01Mb (1448 downloads)
MDCY (Revision 1) Samana airport, El Catey International, Dominican Republic for FSX made with ADE9x. Runway headings realigned and approaches added.
Posted Sep 25, 2009 13:00 by G. Bruce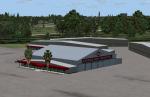 0.44Mb (751 downloads)
This update to the previous KCRG package includes a more realistic representation of the Craig Air Center FBO and minor changes.
Posted Sep 24, 2009 17:29 by Art Poole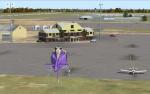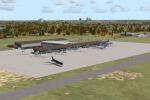 1.52Mb (992 downloads)
Changes in this package are based on Virtual Earth images and the latest FAA airport diagram. This is a complete redo of the default FSX KTLH; surrounding landclass changes; new terminals and FBO; and revised taxiways, aprons and hangers. Also includes placement of library objects and a library of new airport buildings.
Posted Sep 24, 2009 17:26 by Art Poole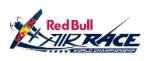 0.24Mb (1400 downloads)
This is the Sydney Air Race Track 2009 (fictional). Works with default FSX scenery.
Posted Sep 24, 2009 15:42 by Yves Sy Dsg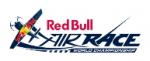 0.24Mb (1667 downloads)
This is the Red Bull Air Race Casarrubios Training Camp in Spain locate West of Madrid,this scenery works with default scenery FSX.
Posted Sep 24, 2009 15:38 by Yves Sy Dsg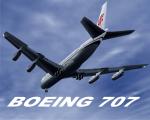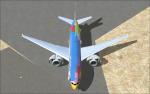 70.93Mb (6740 downloads)
Barbados International Airport (TBPB). Grantley Adams International Airport for FSX. This scenery represents a complete redevelopment of the stock airport and reflects the state of the airport in 2007/2008. Features 3D models of the main terminals made in Gmax plus cargo area, fire station, Concorde Experience Museum and other ancillary structures in the airport property and beyond, photoreal ground polygons designed in Gmax, 3D taxi lighting and approach lighting system for runway 09. By Max Kraus.
Posted Sep 22, 2009 05:35 by Paul Atreides