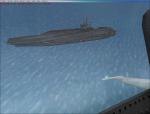 50.23Mb (6490 downloads)
Miramar, Oceana, Pensacola U.S., and Yokosuka, Japan Carrier Scenerys V5.0 Updated with (Javier Fernandez) s High Detail Carriers. Good scenery for organized multiplayer carrier circuits and traps, all players will see these. Ships spaced out to address a common frame rate complaint. Has locializer, dme, Arrestor cables. NDB on decks for ADF head wind approuches. Use Arrestor Cables V2.6 for Catapults. ALL credits due for carrier's to Javier Fernandez
Posted Sep 10, 2009 03:44 by T.Marson/Thunder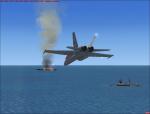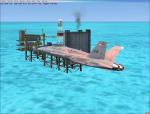 0.89Mb (1774 downloads)
Updated OLD SCENERY (3 GPS oil platforms V4.0) 3 mission Oil Platforms. Included a Oil tanker ship multiplayer mission scenery, the tanker is on fire with 2 Coast Guard cutters near itrnfor rescue. Open ended mission scenery for what ever scenario you come up with, Location is in read me. And I've marked the stock Oil platforms around the United states and Mexico with GPS tags, rnNDB, and VOR for navigation. Going to add more countrys stock oil platforms navigation locations in updates to come. All Platforms NDB"s are on helo deck.
Posted Sep 10, 2009 03:04 by T.Marsom/Thunder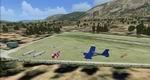 36.95Mb (1089 downloads)
Feshiebridge, Cairngorm Gliding Club, Aviemore Scotland. Situated in the Heart of the Cairngorms, Feshiebridge is surrounded by high mountains with the 111mt (3663ft) high Sgoran Dubh Mor just East of the field. Designed for use with the default FSX Scenery but can also be used with `Northern-Microlights. By Neil Birch
Posted Sep 9, 2009 07:28 by Neil Birch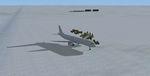 0.15Mb (1255 downloads)
Thank you for downloading and Installing the Scenery for Wilkins Aerodrome (YWKS) in Antarctica. Wilkins Airport is an airport mainly for Arrivals for transportation for Scientists to avoid the extremely long journey by boat. This scenery depicts the Real YWKS in many ways but there are many constraints.
Posted Sep 6, 2009 12:39 by Uploader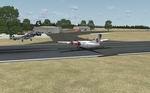 2.75Mb (1354 downloads)
CYGR- Ile de la Madeleine, Quebec, Canada Iles-de-la-Madeleine Airport is located on the island of Havre-aux-Maisons near the central island of Cap-aux-Meules in the Iles-de-la-Madeleine (Magdalen Islands), Quebec, Canada. The airport is classifed as an airport of entry by NAV CANADA and is staffed by the Canada Border Services Agency I have developped the apron and parking lot. Room for 5 A/C at the time.NIce scenery around, worth a stop on this beautifull island! Hope you'll enjoy your stop over in Ile de la Madeleine I have included the airport information and charts. Daniel Louvet
Posted Sep 6, 2009 07:38 by Daniel Louvet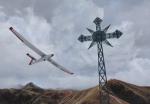 1.57Mb (1787 downloads)
This addon gives you the famous cross on the top of Giewont mountain in Polish Tatra. The object was made in high detail, but does not drain FPS at all. There are 2 versions included: for default mesh or Global2008/Tatra Photo Scenery users. Enjoy the beauty of Tatra!
Posted Sep 5, 2009 16:39 by Dawid Andraszewski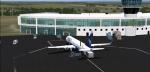 103.50Mb (1316 downloads)
This is the first update for my Maringa Scenery, due some frame rates problems. First you must download the original file to get textures files.
Posted Sep 5, 2009 11:44 by Gilson Cirino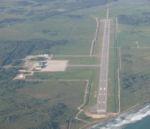 0.83Mb (1335 downloads)
MDCY Samana airport (El Catey Intl), Dominican Republic for FSX made with ADE9x. (without the huge tiff file this time)
Posted Sep 3, 2009 20:37 by G.Bruce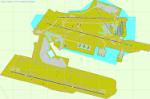 0.03Mb (1703 downloads)
Indira Gandhi Intl Airport, India, scenery update. VIDP for FSX using satellite images and AIP data
Posted Aug 30, 2009 11:31 by Himanshu Singh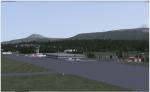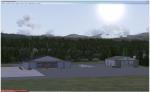 0.75Mb (2310 downloads)
This scenery is designed using ADE v1.40 using satelite imagery and detailed photos. Completely compatible with UTcanada and FSGenesis Western Canada. Whitehorse is a complete revamp of the stock version airport. Added roads, parking lots, ground vehicles and airplanes, vegetation, reshaped taxi ways and aprons and put in proper runway lights. Includes the whitehorse firestation. Also many hangers and adjusted GA parking to reflect real world. Added animated jetway to support Boeing 737's and heliport in correct area. This airport reflects nothing of the stock version.
Posted Aug 26, 2009 01:43 by Eric McCloud