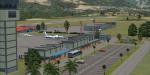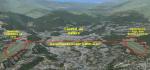 12.88Mb (2976 downloads)
The position of the Rwy 03-21 is corrected approximately 3800 m. to the east of the erroneous default position in FSX. This scenery includes detailed terminal building with night textures, control tower, firemen's hangar, general aviation hangars, taxiway signs, parking, vehicles and much more. By David Maldonado - May 2009
Posted Aug 22, 2009 12:52 by David Maldonado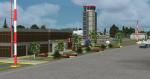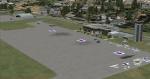 12.07Mb (2724 downloads)
FSX Scenery-El Vigia Airport(SVVG)-Venezuela This scenery includes detailed terminal building, control tower, military base hangar, with very realistic textures, heliports, taxiway signs, parking, vehicles and much more. Also uses many objects of the FSX's library. In addition, this scenery adds signs ILS for Ryw 09 and VOR DME, as real life. By David Maldonado - August 2009
Posted Aug 22, 2009 12:39 by David Maldonado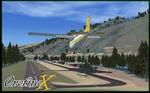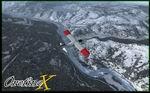 58.52Mb (2238 downloads)
FSX Orofino Municipal Airport (S68), Orofino, Idaho (ID). Includes photoreal terrain and ground polygons with seasonal variations. Many of the objects make use of bump mapping. By Kobbe Farwick.
Posted Aug 20, 2009 06:30 by Kobbe Farwick.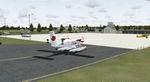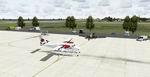 6.43Mb (1192 downloads)
CZYY - Mont Joli Airport. Mont-Joli Airport is located 1.5 nautical miles (2.8 km) north northwest of Mont-Joli, Quebec, Canada. In the summer of 1940 the Royal Canadian Air Force selected a flat area of farmland between Mont-Joli Station (on the Montreal-Halifax Canadian National Railway mainline) and the Saint Lawrence River for a military airfield. Construction on the aerodrome began in October 1941 and was completed by April 1942 at a cost of $200,000. Three paved runways and 50 buildings were constructed for what became known as RCAF Station Mont-Joli. By Daniel Louvet
Posted Aug 20, 2009 06:03 by Daniel Louvet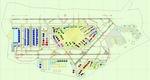 1.43Mb (16455 downloads)
London's Heathrow International Airport - EGLL - Revised. EGLLFIX_KA.bgl fixes the ILS transitions to 9L-27R, taxiway and apron path disconnects causing some BAW AI associated with T5b to vanish, accurate Terminal assignments per the official Website and up-to-date as of August 2009. Plus fixed the altitude of the Tower View. The Tower view altitude is set per the aerodrome and sits above the physical new Control Tower. All other changes remain the same as seen below in version 1. This fix represents a complete installation. Version 1 is not needed. By Kambiz Agazi
Posted Aug 20, 2009 05:58 by Kambiz Agazi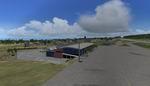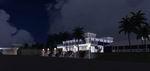 3.46Mb (3139 downloads)
St Kitts and Nevis Antilles, Caribbean Redesign of all coasts and land class Bradshaw Intl (TKPK) and Vance Winkworth Amory(TKPN) Sites Cities : St Kitts: Basseterre,Camp Bay, Frigate Bay, Palmetto Bay, Pump Bay, Dieppe Bay, Hermitage Bay, Oualie Nevis : Charlestown, Newcastle Beach, Indian Castle Beach, Pinney's Beach
Posted Aug 20, 2009 05:56 by J L Valladier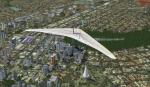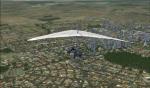 156.75Mb (2248 downloads)
Maringa is a 350,000 inhabitants located in the Brazilian southern state of Parana.
Posted Aug 18, 2009 20:49 by Gilson Cirino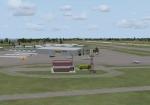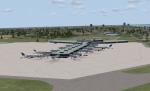 1.24Mb (1857 downloads)
A lot of changes have occurred at the Sarasota-Bradenton International airport since the release of FSX. Changes in this package are based on Virtual Earth images and the latest FAA airport diagram. This is a complete redo of the default FSX KSRQ; surrounding landclass changes; new terminal and FBOs; and new taxiways, aprons and hangers. Also includes placement of library objects and a library of new airport buildings.
Posted Aug 18, 2009 20:19 by Art Poole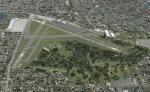 0.01Mb (946 downloads)
An updated and corrected version of the default Daniel Field (KDNL), Augusta Georgia. Modifications include: reconstructed apron, updated taxi signs, corrected runways, added fuel truck, corrected PAPI, removed trees blocking runway 5, improved land classes, added fire station, added parking lot, corrected tower location, and replaced auto generated hangers with more realistic generic hangers.
Posted Aug 17, 2009 17:22 by Caleb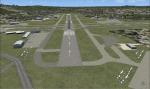 1.57Mb (1114 downloads)
Just a few of the enhancements include: Added Taxiways, Signage, Aprons, Parking, Helipads, Hangars, LOC/RWY holds. Numerous extra objects bring life to the project. Placement using photo-satellite imagery. Includes a well-equipped Private Hangar and an uniquely created Segmented Circle. Too much to list, See Change-log for more, and Enjoy! By Ed Tomlinson ( NetNinja )
Posted Aug 17, 2009 00:44 by Ed Tomlinson