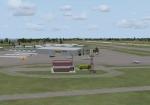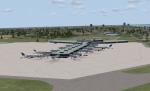 1.24Mb (1846 downloads)
A lot of changes have occurred at the Sarasota-Bradenton International airport since the release of FSX. Changes in this package are based on Virtual Earth images and the latest FAA airport diagram. This is a complete redo of the default FSX KSRQ; surrounding landclass changes; new terminal and FBOs; and new taxiways, aprons and hangers. Also includes placement of library objects and a library of new airport buildings.
Posted Aug 18, 2009 20:19 by Art Poole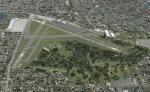 0.01Mb (942 downloads)
An updated and corrected version of the default Daniel Field (KDNL), Augusta Georgia. Modifications include: reconstructed apron, updated taxi signs, corrected runways, added fuel truck, corrected PAPI, removed trees blocking runway 5, improved land classes, added fire station, added parking lot, corrected tower location, and replaced auto generated hangers with more realistic generic hangers.
Posted Aug 17, 2009 17:22 by Caleb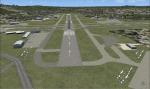 1.57Mb (1108 downloads)
Just a few of the enhancements include: Added Taxiways, Signage, Aprons, Parking, Helipads, Hangars, LOC/RWY holds. Numerous extra objects bring life to the project. Placement using photo-satellite imagery. Includes a well-equipped Private Hangar and an uniquely created Segmented Circle. Too much to list, See Change-log for more, and Enjoy! By Ed Tomlinson ( NetNinja )
Posted Aug 17, 2009 00:44 by Ed Tomlinson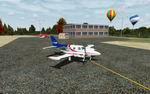 4.98Mb (1433 downloads)
CYRC - Chicoutimi airport, Quebec, Canada Chicoutimi Airport is located in Quebec, North west of CYQB and includes a NDB approach. It provides 3 runways in delta! I have developped the apron and parking lot including multiple building that the original airport have. Wild life is around and a visual reference should help you find that airport quite easily! :) Hope you'll enjoy your stop over in Chicoutimi. I have included the airport information and charts. By Daniel Louvet
Posted Aug 12, 2009 15:21 by Daniel Louvet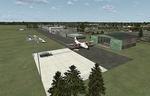 1.85Mb (1339 downloads)
CZBF - Bathurst. Bathurst Airport is located in beautiful New Brunswick, a vital place for the province that accomodate multiple Single and twin engine or can be a stop over for those wanting to visit Ile de la Madeleine, only few Nm North/east of Bathurst. I have developped the apron and parking lot. Bare in mind, there is room for 3 A/C at the time. Nice scenery around, worth a stop on this beautifull Green area surrounded by multiple lakes. Hope you'll enjoy your stop over in Bathurst I have included the airport information and charts.
Posted Aug 11, 2009 03:53 by Daniel Louvet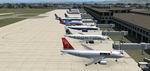 2.22Mb (2667 downloads)
Santa Ana/John Wayne Airport, Orange County, CA. KSNA. KSNA represents a modification to the stock FSX airport scenery. KSNA was modified using information from airnav, virtual earth, FAA Airport diagram and approach plates, and the official Website. - by Kambiz Agazi
Posted Aug 11, 2009 03:49 by Kambiz Agazi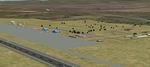 6.32Mb (593 downloads)
This is an update of my previous FS 2004 projects that I have updated for FSX. The airports included are Pocatello ID, WW2 B-29 training bases Fairmont, Bruning, Walker, and several others. I used Airport Design Editor, FSDS 3.5, Library Maker form Instant Scenery, RWY12 objects were inported into ADE. Copy into your addon scenery folder and make sure the objects folder is included in your scenery library listing. Robert Pearson,
Posted Aug 10, 2009 12:47 by Robert Pearson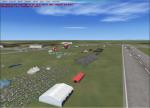 11.08Mb (3432 downloads)
RAF Wadddington Airshow Scenery for FSX Acceleration ONLY! This scenery is made for the use by Typhoon Team Virtual and C-130 Demo Team. I made this using the FSX SDK and images available for the layout of RAF Waddington Aishow. It is not 100% accurate. Also contains some fictional objects. Author: Daniel Grove Contact: grove1995@hotmail.co.uk
Posted Aug 8, 2009 23:13 by Daniel Grove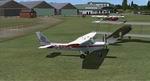 19.50Mb (1640 downloads)
Old Warden Airfield and Museum, UK (corrected), Update My original Old Warden was not quite in the right place due to my lack of experience at the time. I also had to give it the ICAO code of EGTZ as it's correct code EGTH had been given to Hatfield by Microsoft. In this new version I have relocated the airfield and given it the correct code of EGTH after removing Hatfield. To make this work you MUST do as described in the READ_ME_Second file to remove both the old scenery and also Microsoft's Hatfield airport scenery. Alf Denham
Posted Aug 6, 2009 10:44 by Alf Denham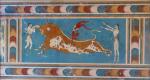 15.23Mb (1943 downloads)
LGSA, Crete, Greece with A1 Aircraft. Auto-installer package of Updated LGSA now includes A1 Aircraft-just activate in addon scenery in the usual way after installer has run
Posted Aug 6, 2009 05:36 by Alan Mccarthy