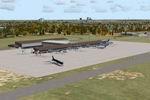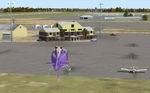 1.52Mb (1298 downloads)
Tallahassee, FL Regional Airport (KTLH). Changes in this package are based on Virtual Earth images and the latest FAA airport diagram. This is a complete redo of the default FSX KTLH; surrounding landclass changes; new terminals and FBO; and revised taxiways, aprons and hangers. Also includes placement of library objects and a library of new airport buildings. By Art Poole
Posted Oct 11, 2009 08:05 by Art Poole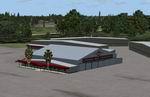 0.44Mb (970 downloads)
Jacksonville FL-Craig Municipal Airport (KCRG) Redone. This update to the previous KCRG package includes a more realistic representation of the Craig Air Center FBO and minor changes.
Posted Oct 11, 2009 08:03 by Art Poole
0.15Mb (2151 downloads)
FSX Dutch VFR AFCAD Files Collection. This package includes almost all green field and general aviation airports within Dutch (Netherlands) airspace. Also included are two German airfields which are very popular destinations for VFR flight. A couple of airport don't have traffic by default, therefore AI flight plans using default general aviation aircraft have been included. It can be really busy from time to time. Airports included: EDLS - Stadtlohn, EDLV - Niederrhein, EHAL - Ameland, EHBD - Budel, EHDR - Drachten, EHGG - Groningen, EHHO - Hoogeveen, EHHV - Hilversum, EHLE - Lelystad, EHMZ - Midden Zeeland, EHOW - Oostwold, EHRD - Rotterdam, EHSE - Seppe, EHTE - Teuge, EHTX - Texel, EHVB - Valkenburg. By Victor Nauta.
Posted Oct 11, 2009 08:01 by Uploader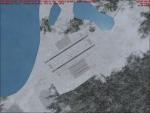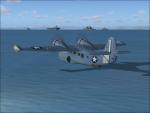 0.01Mb (875 downloads)
This Air Base is based on the north end of Lake Baikal. This airport has two runways, multiple hangars, a squadron of Su-37's, water parking, and even a small fleet on the Lake, a mile or so south of the base, on the water. Lake Baikal makes a great base of operations for multiplayer carrier ops, and, if the Krasnaya Osnova Bortsa Laski base is downloaded, you go fly from the North end to the South end, visa versa, and practice fleet maneuvers.
Posted Oct 10, 2009 20:13 by Weasel102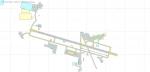 0.87Mb (1140 downloads)
Here is an updated file for the Dobbins ARB located in Atlanta, GA. I have added the "assault runway" that runs next to the main runway. Google Earth has the runway shown but FSX does not show it. I have also added the "helo" pads to the northwest side of the base, and added some ramp lanes to the NE side as well. G.E. shows C130's parked there but I did not add the parking lots for them. This is an attempt to to make the base more real. Enjoy and thanks goes to Airport Design Editor.
Posted Oct 10, 2009 15:16 by Don Harris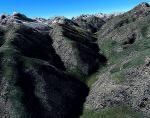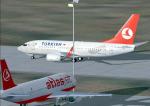 9.13Mb (2845 downloads)
Military Sceneries Package v1 product features the following: New autogen forest textures, New autogen water mirror textures for FSX, Autogen water textures, New beach,streets and river, All textures have 3 different altitude - sharpness - raster, All textures are adjusted air photos, - The Airport Rostock – Laage ( ETNL ) product features the following: New static display of F-4F Phantom and AIRBUS A350, New opjects and new forest, Static display of Eurofighter, Eurocopter Tiger, Accurate simulation of Fliegerhorst German Bundeswehr: " Jagdgeschwader 73 Steinhof ", 200 authentic objects, With shelter for the Eurofighters, forest, streets, hangars for civils and military air traffic, New airport terminal and many more - Autogen textures, 3D buildings and textures by www.afs-design.de - Author: A.Meyer.
Posted Oct 8, 2009 13:56 by Andreas Meyer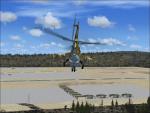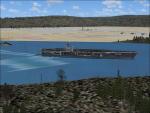 0.01Mb (1245 downloads)
This is a fictional Soviet Air Force base outside of Irkutsk, and on the river moving into Lake Baikal, one of the biggest lakes in the world. This Air Force Base hosts a full squadron of Su-37 fighters, and three An-225 transports. There are also plenty of hangars to park in, and a few barracks buildings for the pilots. Two runways, and two river parking spots, along with hangar and fuel parking. By: Weasel102 *Sorry about the thumbnails, they're not that great. And just put the two files contained in the .zip file into your Addon Scenery/scenery folder.
Posted Oct 3, 2009 21:52 by Weasel102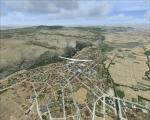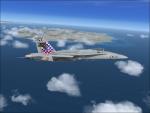 0.55Mb (866 downloads)
A small fix to eliminate the thermals over the airfield and Inonu city that are creating difficulties during glider landings and also creating interference with Inonu autogen houses. For the FSX Turkey Eskisehir Inonu Airfield Scenery, 1LTIN09X.zip. By Sunay KILIC.
Posted Sep 30, 2009 16:38 by Sunay KILIC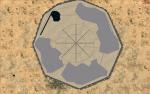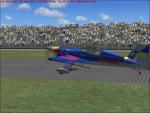 0.02Mb (1810 downloads)
Once a small airport for private airplanes, now host to an airshow with many variety of airplanes. From the loudest to the smallest, this airshow scenery was designed for one purpose "to make you feel like your actually at an airshow". With a whole crowd taking pictures of your every move to airplanes of all different sizes parked on the ramp waiting for their turn to show their stuff, KBKL scenery will make you feel like your the star of the Airshow. Enjoy!! Made by Alpha Six Design www.alphasixdesign.ucoz.net
Posted Sep 29, 2009 17:59 by Dan Iwanski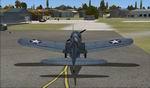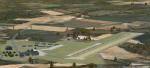 0.98Mb (1471 downloads)
FSX LFEV St Adrien Gray, France. Saint Adrien is an airfield located in Franche Comté,in the East of France not far from Switzerland and close to the city of Gray near the Saone river in the middle of large fields used for agriculture and for cattle. It is open to the general aviation traffic and the activity is also devoted to learn and enjoy flying ULM and host several companies including a specialist in repairs and restoration of old and more recent aeroplanes.
Posted Sep 28, 2009 06:15 by Dominique Donzelot