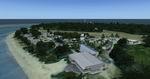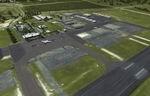 54.36Mb (2019 downloads)
Ants Aussie Airports Vol 8. Bundaberg (YBUD) and Lady Elliot Island (YLTT), QLD, Australia. Features Photoreal airports which blend best with payware FTX ground textures. Includes nearly 200 custom 3D objects plus ground polys for accurate taxiway and runway markings. By Anthony Lynch.
Posted May 28, 2009 11:32 by Anthony Lynch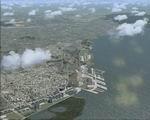 38.43Mb (5854 downloads)
FSX Buenos Aires X.3, Argentina. This is the scenery of "Buenos Aires", Republica Argentina. This is an evolution of BsAs_08.2 (previous version). Errors were corrected and they incorporate 3D photoreal objects. The scenery covers the following area: end of the Delta of Parana, coastal area from Buenos Aires, from Escobars north, until the south of Quilmes, Capital Federal, Area West, the routes arrive until Campana and La Plata, and much more. It is completely integrated with La Plata_X. By Pablo Contouris, Guillermo Posadas and Javier Paissan.
Posted May 27, 2009 04:23 by Pablo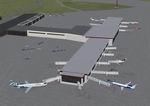 4.71Mb (2005 downloads)
FSX Quad City International Airport IA / IL. The Quad City International Airport serves the Quad City area of Davenport and Bettendorf Iowa and Moline and Rock Island Illinois, surrounding communities, plus areas of eastern Iowa and western Illinois. This scenery includes many improvements over the default version, including a completely new passenger terminal, modeled after the real life facility, using custom textures; the John Deere facility, Elliott Aviation facility, and the U. S. Postal Service Processing and Distribution facility, all on the south side of the airport, also using custom textures; a modified landclass file, which eliminates any autogen objects displaying within the airport grounds; completely rebuilt vehicle paths, which do not allow airport vehicles to access any taxiways; an option to use the scenery with the crosswind runways activated or not activated; and accurate parking assignments for commercial and GA aircraft. Also included are Henry Tomkiewicz's Gufstream G-II and Learjet 35 AI aircraft repainted in John Deere Corporate colors. There are also flight plans included for the John Deere aircraft, as well as additional GA flight plans using various default FSX aircraft. An auto installer is also included for ease of installation. By Patrick Finch.
Posted May 27, 2009 03:38 by Patrick Finch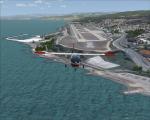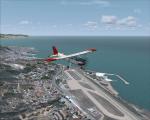 66.20Mb (3312 downloads)
VFR scenery of Turkey Trabzon (LTCG) Airfield and the surroundings, mainly done by the Instant Scenery program for FSX (SP2). Contains realistic positioning of objects and autogen, has also some photoreal texture components. By Sunay KILIC.
Posted May 26, 2009 14:04 by Sunay KILIC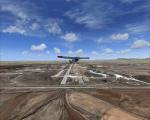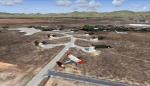 51.40Mb (1855 downloads)
Turkey Konya Airfield (LTAN) VFR scenery. A moderately detailed scenery of Konya Airfield mainly done by the Instant Scenery program for FSX (SP2). Contains realistic positioning of objects and autogen, has also some photoreal texture components. By Sunay KILIC.
Posted May 25, 2009 19:29 by Sunay KILIC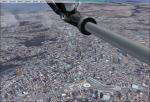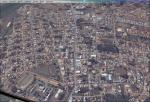 84.89Mb (2272 downloads)
Ponta Grossa is a 350,000 inhabitants town at Brazilian southern state of Paraná.
Posted May 23, 2009 14:10 by Gilson Cirino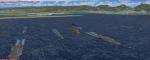 2.90Mb (2168 downloads)
This is the 4th version of the base and it has been devaloped over 9 months. Version 4 includes loads of objects and aircraft and large runways. Great airport to fly at and has been created so pilots can enjoy antartica, without having to use the basic stock airports. Enjoy! NOTE: this scenery is fictional..
Posted May 21, 2009 05:47 by Tim Coulter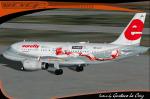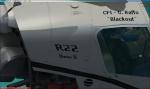 37.27Mb (1712 downloads)
Turkey Canakkale Airfield (LTBH) scenery. Contains realistic autogen and scenery placement, landclass improvements, highway traffic and some photoreal texture components By Sunay KILIC.
Posted May 21, 2009 02:16 by Sunay KILIC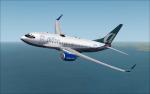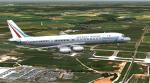 20.60Mb (1565 downloads)
FSX Turkey Eskisehir Inonu Airfield Scenery. VFR scenery of Turkey Eskisehir Inonu Airfield and surroundings for FSX (SP2). Inonu Airfield, also known as Turkish Aeronautical Association Inonu Training Center is the main glider training center of Turkey. The scenery contains detailed and realistic scenery and autogen placement and some photoreal texture components. By Sunay KILIC.
Posted May 20, 2009 16:37 by Sunay KILIC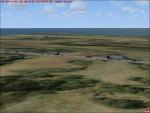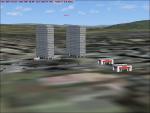 0.01Mb (679 downloads)
Changes and additions are outlined in the readme file included in the download
Posted May 20, 2009 06:56 by Ryan Challis