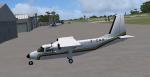 0.19Mb (606 downloads)
A.I. BN2A in Zimbabwe National Colors of the Civil Aviation Authority of Zimbabwe [ CAAZ ] Registration Z-CAA.Flightplans also included for airports controlled by CAAZ. A fix of the propeller 'Black disc' that happens in FSX SP2 has been done so that in rotation it is semi-transparent and more realistic.
Posted May 13, 2009 12:56 by Bashir Ismail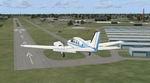 0.59Mb (1490 downloads)
Clearwater FL-Clearwater Airpark (KCLW) This is a complete redo of the default FSX airport with surrounding landclass changes; updated taxiways, aprons and hangers. Also includes library objects and a library of airport buildings. By: Art Poole
Posted May 13, 2009 07:02 by Art Poole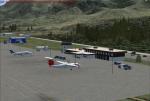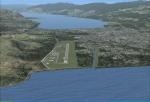 0.46Mb (1155 downloads)
Patch for the John Stinstrom/ Ray Lunning FS2004 Penticton Airport scenery to make it work in FSX
Posted May 12, 2009 00:01 by P Nigel Grant/John Stinstrom a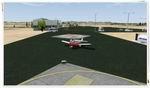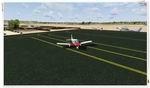 1.29Mb (3056 downloads)
LFMA - Aix Les Milles, France Welcome to Aix Les Milles Aiport. Situated in the south coast of France, only few miles North East of Marignagne ( Marseille Provence - LFML). This is a great option for all G.A aircraft to visit as well as Helicopter with thier own base and even large enough to welcome the famous Alphajet from the "Patrouille de France". The airport is used by those who wants to spend a great week end in the very well known city called Aix En provence and discover the beauty of Provence.
Posted May 10, 2009 04:09 by Daniel Louvet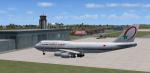 0.33Mb (1605 downloads)
A more realistic AFCAD File for Al Aroui International Airport,[ GMMW ] Nador, Morocco than the default Airport in FSX.
Posted May 9, 2009 18:40 by Bashir Ismail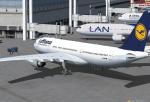 0.39Mb (2173 downloads)
This version includes upgrade and corrections of defects to some airports of previous versions. New addons in SCIP
Posted May 8, 2009 20:10 by Juan Lucero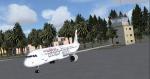 0.64Mb (1339 downloads)
A more realistic AFCAD File for Saiss International Airport,[ GMFF ] Fez, Morocco than the default Airport in FSX.
Posted May 6, 2009 19:32 by Bashir Ismail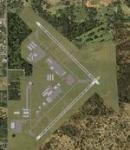 0.44Mb (1499 downloads)
Jacksonville FL-Craig Municipal Airport (KCRG) This is a complete redo of the default FSX airport with surrounding landclass changes; updated taxiways, aprons and hangers. Also includes library objects and a library of airport buildings. By: Art Poole
Posted May 6, 2009 05:04 by Art Poole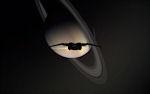 4.03Mb (2232 downloads)
Tired of the same old moon? This relpaces some, or all, default moon textures with various other things, like space stations, planets, or other things, using 512X512 BMPs for higher resolution when zoomed in. Roy "Boikat" Altholz
Posted May 5, 2009 19:38 by Roy "Boikat" Altholz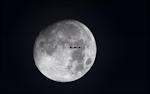 2.41Mb (4672 downloads)
Replaces the default 64X64 bmp moon textures with 512X512 bmps. Alpha masking replaced by higher resolution images. Roy "Boikat" Altholz
Posted May 5, 2009 19:33 by Roy "Boikat" Altholz