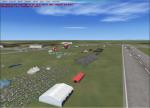 11.08Mb (3497 downloads)
RAF Wadddington Airshow Scenery for FSX Acceleration ONLY! This scenery is made for the use by Typhoon Team Virtual and C-130 Demo Team. I made this using the FSX SDK and images available for the layout of RAF Waddington Aishow. It is not 100% accurate. Also contains some fictional objects. Author: Daniel Grove Contact: grove1995@hotmail.co.uk
Posted Aug 8, 2009 23:13 by Daniel Grove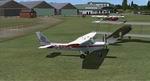 19.50Mb (1705 downloads)
Old Warden Airfield and Museum, UK (corrected), Update My original Old Warden was not quite in the right place due to my lack of experience at the time. I also had to give it the ICAO code of EGTZ as it's correct code EGTH had been given to Hatfield by Microsoft. In this new version I have relocated the airfield and given it the correct code of EGTH after removing Hatfield. To make this work you MUST do as described in the READ_ME_Second file to remove both the old scenery and also Microsoft's Hatfield airport scenery. Alf Denham
Posted Aug 6, 2009 10:44 by Alf Denham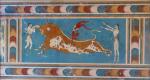 15.23Mb (1989 downloads)
LGSA, Crete, Greece with A1 Aircraft. Auto-installer package of Updated LGSA now includes A1 Aircraft-just activate in addon scenery in the usual way after installer has run
Posted Aug 6, 2009 05:36 by Alan Mccarthy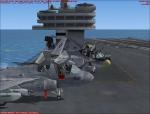 1.81Mb (5643 downloads)
Carrier Sceneries. All three locations updated, Oceania, Miramar, and Pensacola V4.5. Good scenery for organized multilayer carrier circuits and traps, all players will see these. Ships spaced out to address a common frame rate complaint. Has localizer, DME, VOR, Arrestor cables. NDB, one for both carriers-Both on decks for ADF head wind approaches.
Posted Aug 3, 2009 08:19 by Thunder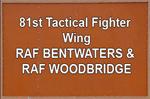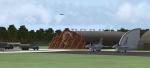 69.12Mb (2809 downloads)
81st TFW RAF Bentwaters Woodbridge, UK for FSX. Thank you for downloading V3 of 81st TFW RAF Bentwaters Woodbridge for FSX, version 1 and 2 where released on our website at www.airfieldconstructiongroup.org and are now void.
Posted Aug 3, 2009 05:48 by Stephen Legg
0.55Mb (1389 downloads)
Update for the Multiplayer CV-71 Carrier Scenery (above). Includes: New Lights (more realistic) some static F-18 on the rear parking areas. NOTE: This Pack only works with Microsoft Accelleration Pack.
Posted Aug 1, 2009 08:03 by Karl Meindl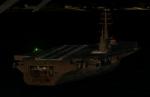 0.56Mb (2721 downloads)
Scenery including: Acceleration Carrier with working Trap, working GPS = CV71, working ILS Approach = 108.15, Working Ball (Red = LOW, Orange = HIGH, Green = On Glide slope). Carrier is 3 miles south east of Pensacola NAS (KNPA). You need ARRCAB 2.6 or higher for Catapult.
Posted Jul 30, 2009 09:20 by Karl Meindl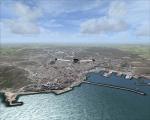 73.05Mb (2979 downloads)
Moderately detailed VFR scenery of Bandirma in Turkey LTBG Air Base and the surrounding area, for FSX. Contains realistic positioning of objects and autogen, has also some photoreal texture components.
Posted Jul 29, 2009 17:21 by Sunay KILIC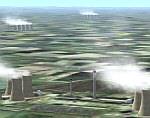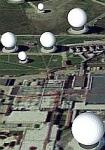 0.64Mb (5891 downloads)
Upgrade of FSX Power Project. Thousands of electric pylons, 50+ animated wind farms, power stations with optional steam/smoke effects & sub-stations in UK. Fits Horizon GenX photo scenery. Many more wind farms & power stations are added to East/West Europe, Africa, Canada, India, Australia, New Zealand and USA (including the huge Horse Hollow wind farm in Texas). Steam effects applied to 19 default USA power stations. Goonhilly and Malvern satellite earth stations. The radomes of Menwith Hill (pictured) - US NSA electronic monitoring station - in Yorkshire are now modelled + others in N.America. This version removes duplicated BGL's - frame rates now probably better . Documented to let you tailor it around your favourite scenery.
Posted Jul 28, 2009 18:15 by Ray Porter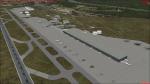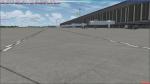 0.64Mb (5451 downloads)
Scenery includes the new Skylink-Terminal, Fire station, Parking lots and more.
Posted Jul 28, 2009 09:21 by Thomas Mittermair