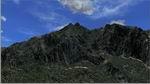 222.03Mb (2272 downloads)
FSX 30cm generic project textures Rocks mountains - part 2/4. All rocks mountain around the world are updated from 1m to 30cm. Only summer textures are in this pack. Aime Leclercq
Posted Oct 30, 2009 23:13 by Aime Leclercq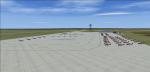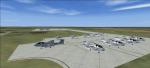 3.67Mb (2255 downloads)
This Scenery for KNHK, Patuxent River Naval Air Station (Trapnell Field) Patuxent River, Maryland, USAThanks to Guy Diotte for his scenery ojects (t-6,ea-6b,t-34). Made by Tom Neubauerrn / Naval Air Forces
Posted Oct 30, 2009 17:00 by Tom Neubauer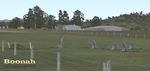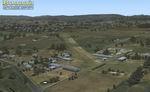 35.71Mb (1403 downloads)
Ants Aussie Airports Boonah, Australia. Highly detailed photoreal scenery of the small GA field Boonah located 70km SSW of Brisbane, QLD, Australia Features 9 sq km of photoreal ground textures which blend best with the payware FTX textures. Also includes realistic custom 3D objects. By Anthony Lynch.
Posted Oct 25, 2009 06:31 by Uploader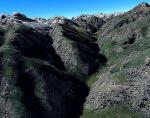 6.55Mb (3145 downloads)
The autogen textures product features the following: - new autogen forest textures - new autogen water mirror textures for FSX - autogen water textures - new beach,streets and river - all textures have 3 differents altitude - sharpness - raster - all textures are adjusted air photos The Airport Rostock – Laage ( ETNL ) product features the following: - New static display of F-4F Phantom and AIRBUS A350 - New opjects and new forest - static display of Eurofighter, Eurocopter Tiger - accurate simulation of Fliegerhorst German Bundeswehr: " Jagdgeschwader 73 Steinhof " - 200 authentic objects - with shelter for the Eurofighters, forest, streets, hangars for civils and military air traffic - new airport terminal and many more
Posted Oct 24, 2009 07:37 by Andreas Meyer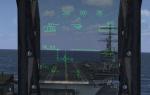 0.00Mb (3624 downloads)
This gives you a ILS and GPS for your AI Carriers 2 - Eisenhower! You need "AI Carriers 2" & "Javiers Eisenhower" installed to be able to use it correctly! See docs for further info.:
Posted Oct 22, 2009 19:38 by Karl Meindl
0.28Mb (819 downloads)
Grootfontein AFB was used during the "Bush War" in South Africa between 1973 and 1986
Posted Oct 22, 2009 11:57 by Ben Sawkins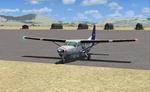 0.33Mb (989 downloads)
Hoedspruit, AFB, South Africa, scenery update. In FSX the one rwy27 was sitting in a canyon. Now fixed. Ben Sawkin
Posted Oct 22, 2009 09:22 by admin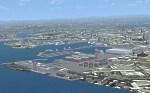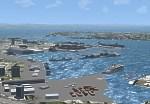 0.01Mb (5395 downloads)
Portsmouth Ferry Port and Portsmouth H.M.Dockyard are situated on the south coast of England. The Ferry port is a major cross channel port to France and H.M.Dockyard is a major Royal Navy base. There are only water starts, water runways and helipads. You can land on the aircraft carrier berthed alondside at H.M.Dockyard and drive or taxi along the wharves. The scenery uses FSX library objects. Installation is very simple but please read the 'readme' for further info and instructions.
Posted Oct 21, 2009 13:30 by Andrew Randall
0.23Mb (768 downloads)
Updated Scenery for Hoedspruit AFB South Africa
Posted Oct 21, 2009 02:31 by Ben Sawkins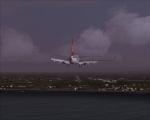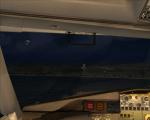 0.01Mb (923 downloads)
A fix file to correct the ILS-beam heading, for Samsun Carsamba (LTFH) Airport scenery, ltfh09x.zip.
Posted Oct 19, 2009 16:01 by Sunay KILIC