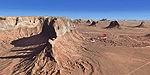 93.49Mb (3529 downloads)
FS2004/FSX Lake Powell, Navajo Mountain (04UT), Utah/Arizona (UT AZ) photo-scenery. This package contains the center of Lake Powell and the area around Navajo Mountain. It contains remote areas of stunning beauty. Wonderful sandstone formations in bright shades of red and pink. Contains landmarks like the Rainbow Bridge National Monument and the confluence of the Colorado and San Juan Rivers. It extends the Monument Valley scenery to the west and brings you another 3500 sq km in 4.7m/pix quality. By Gottfried Razek.
Posted Jan 27, 2010 05:56 by Gottfried Razek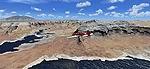 91.43Mb (3108 downloads)
FS2004/FSX Monument Valley, Kayenta (OV7), Utah/Arizona (UT AZ). This scenery covers the area from south of the San Juan River down to wonderful Monument Valley and Kayenta, AZ. It extends the Lake Powell sceneries to the south and brings you another 3500 sq km in 4.7m/pix quality. By Gottfried Razek.
Posted Jan 27, 2010 05:56 by Gottfried Razek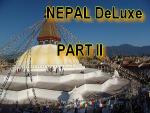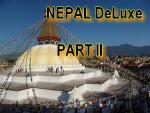 9.08Mb (2359 downloads)
Scenery and Flights: This second episode takes the Pilot to the Center on Nepal moving West to East. New features have been added such as better lightning by using the wonderful 'Lights Package' made by Jim Dhaenens and static aircraft by the talented Guy Diotte. More Very Dangerous extra airfields or landing locations for aircraft and Helicopters.( For Experienced Pilots). Two complete Flight Plans for the regular commercial flights. New Airport Buildings, towns and other objects. Complete Flight Routes Maps which you can use together with FSX's Map Screen. New Land Class in Cities and Towns. This series will make the Land of the Yeti a real playground for both the commercial pilot and bush pilot for a long time.
Posted Jan 22, 2010 09:24 by Gera Godoy Canova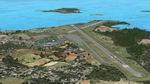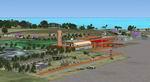 7.13Mb (4819 downloads)
Scenery of Antigua. Redisign more accurate of all coasts and land class V.C. Bird International Airport (TAPA) Citys :St. John's
Posted Jan 20, 2010 05:09 by JL Valladier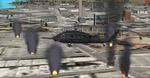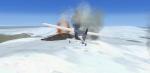 1.37Mb (2279 downloads)
Designed for A mission For The Hornet's nest Flying group! Lots of explosions and Eye Candy!
Posted Jan 19, 2010 09:37 by Jim Abbey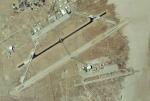 0.08Mb (3602 downloads)
Updated Edwards AFB-added new runways 22R and 04L, two helicopter pads, fence around south Edwards. First time working with airports using AFX.
Posted Jan 18, 2010 21:43 by Timber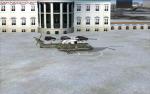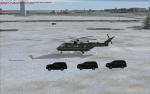 0.95Mb (3991 downloads)
This adds a helicopter pad to the White House Lawn so you can land the President of the United States. It also includes a fire truck, ambulance, and Presidential motorcade waiting at the White House.
Posted Jan 17, 2010 17:42 by Justin Sen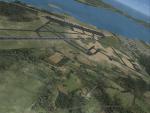 0.01Mb (1444 downloads)
Small update for Trenton. Ontario. Improves scenery, adds parking, new buildings, and fixes taxiways.
Posted Jan 17, 2010 12:51 by Connor Donaldson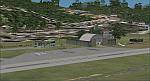 10.29Mb (1324 downloads)
Small airport located in the Venezuelan Andes. The highest airport in Venezuela, with an elevation of 5085 feet. Ideal for VFR flights, with a very dangerous approximation. To use this scenario properly, you must have a good "mesh terrain" scenery. Includes terminal building, control tower, hangar, heliport, with very realistic textures. Also includes a detailed VFR scenery with vehicular traffic, approximately 12 nm, around to the airport.
Posted Jan 14, 2010 22:09 by David Maldonado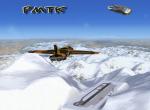 0.89Mb (1240 downloads)
PMTK is a fictional airfield sitting at over 18,000' in Alaska. Got good brakes ? Have great spoilers ? If so, then have some fun ! H_Paul designing FS scenery since 98
Posted Jan 14, 2010 00:04 by H_Paul