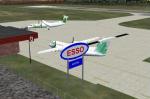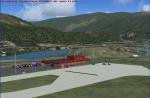 1.21Mb (987 downloads)
Patch for Vern Opperman's FS2004 Castlegar Airport, BC, scenery to make it work in FSX
Posted Apr 10, 2009 23:41 by P Nigel Grant/Vern Opperman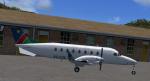 2.53Mb (787 downloads)
Katima Mulilo Airport, FYKM is the gateway airport to the Caprivi Strip,Namibia. An improvement over default airport in FSX
Posted Apr 9, 2009 17:41 by Bashir Ismail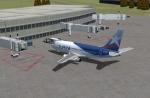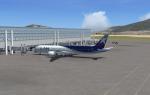 0.15Mb (2264 downloads)
This version includes upgrade to SCEL, SCIE, SCSD, SCMN of previous versions.
Posted Apr 8, 2009 22:53 by Juan Lucero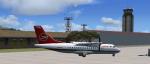 0.90Mb (956 downloads)
Blantyre Chileka International Airport, - FWCL. An improvement over the default airport of the Commercial city of Malawi
Posted Apr 7, 2009 14:17 by Bashir Ismail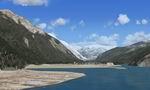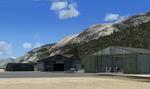 0.64Mb (2177 downloads)
FSX Port Stewart Area and Airport Remodels the area of Stewart and Hyder Alaska. Adds Stewart and Hyder towns as well as remodelled land according to satelite images. Hyder sea dock and Stewart airfield remodelled and default objects added to enhance them. By
Posted Apr 7, 2009 04:20 by Mark Bradshaw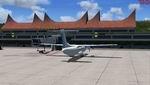 0.61Mb (2695 downloads)
FSX Bandar Udara International Minangkabau Minangkabau International Airport (IATA: PDG, ICAO: WIPT) is the principal airport serving the province of West Sumatra on the island of Sumatra, Indonesia. It is located in Ketaping, 23 km north-west of Padang. This scenery was built with Airport Design Editor 1.37.5, SBuilderX 3.10, FSX SDK SP2.
Posted Apr 7, 2009 04:05 by Hadi Tahir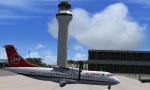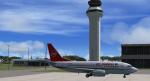 4.48Mb (1328 downloads)
Lilongwe International Airport, a.k.a. Kamuzu International Airport - FWKI. An improvement over the default airport of the capital city of Malawi
Posted Apr 5, 2009 14:32 by Bashir Ismail
0.03Mb (1177 downloads)
This the 3rd volume of airfields which have no scenery, or don't even exist. I have tried to create accurate airfields from photos and the defult scenery.14 airfields which include : Membury, Stoke, Roddige, Meppershall, Bourne Park, Rush Green, Rothwell, Hollym, Otherton, Redlands, Rhedyn Coch, Enstone, Clench Common.
Posted Apr 5, 2009 11:37 by Eddy Warnell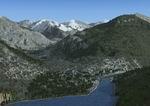 0.90Mb (1873 downloads)
FSX Wilson Lake and River Alaska Redraws Wilson Lake Alaska in its correct position and size. Also adds Wilson river and makes it landable (on floats). Suitable for VFR or user created missions. By Mark Bradshaw
Posted Apr 4, 2009 17:40 by Mark Bradshaw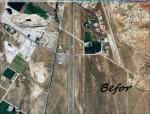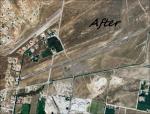 11.65Mb (1115 downloads)
Further update to Gottfried Razek's Arches Scenery. This file updates Sky Ranch (UT53) ) in Gottfried Razek photo real scenery package. "Arches National Park, Moab (KCNY), Utah, Photo-Scenery" )
Posted Apr 4, 2009 16:00 by Thunder