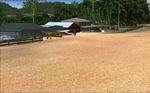 78.14Mb (2188 downloads)
Monte Verde, Brazil, Photo Realistic Scenery File 2 of 2. This is my first Photo Realistic Scenery of Minas Gerais state in Brazil. I hope you have no problems on installation and use of this scenery. This scenery refers to a litlle city of Minas Gerais State. It's situated at 5.100 ft and is the aerodrome with more altitude on Brazil. The runway is not plain and have holes and a rough surface. So, it's very interesting and difficult to land and take off. The city is frequented by people that like cold temperature to vacance. Very nice VFR flying. Gilson Augusto Rocchetti
Posted Apr 23, 2009 05:58 by Gilson Augusto Rocchetti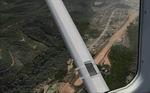 46.29Mb (2572 downloads)
Monte Verde, Brazil, Photo Realistic Scenery Base file. This is my first Photo Realistic Scenery of Minas Gerais state in Brazil. I hope you have no problems on installation and use of this scenery. This scenery refers to a litlle city of Minas Gerais State. It's situated at 5.100 ft and is the aerodrome with more altitude on Brazil. The runway is not plain and have holes and a rough surface. So, it's very interesting and difficult to land and take off. The city is frequented by people that like cold temperature to vacance. Very nice VFR flying. Gilson Augusto Rocchetti
Posted Apr 23, 2009 05:41 by Gilson Augusto Rocchetti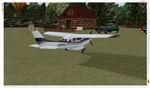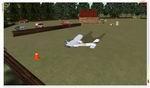 3.03Mb (1118 downloads)
CCS6 Courtenay (Smit Field), BC, Canada. Courtenay Airport is located 2.5 Nm west of Courtenay on the beautiful Vancouver island, BC It is actually a private airfield, and has been enhanced to accomodate up to 3 lights aircrafts. It is a short grass airfield and VFR conditions a must, specifically when inbound for Rwy 04 due to the ground layout. I have added to visual reference you may use when inbound ;) Have a good time in Courtenay Airport.
Posted Apr 23, 2009 05:01 by Daniel Louvet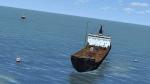 0.01Mb (2868 downloads)
Somewhere off the east coast of Africa, a cargo ship is being stalked by pirates! Begin your search from Mogadishu, Somalia. Just a simple little BGL file. Need help? Lat & Long are included.
Posted Apr 21, 2009 22:28 by Robert Parson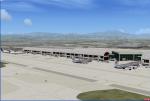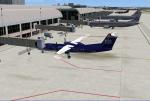 0.50Mb (1506 downloads)
Patch for the Shez's FS2004 John Wayne Airport scenery to make it work in FSX.
Posted Apr 21, 2009 20:47 by P Nigel Grant/Shehryar Ansari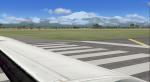 1.42Mb (2190 downloads)
A more close to realistic File for Kilimanjaro International Airport, HTKJ, Tanzania than the default Airport in FSX. View the highest Mountain in Africa from the runway of this airport
Posted Apr 21, 2009 02:24 by Bashir Ismail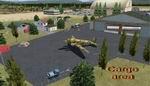 1.12Mb (2151 downloads)
CYXX Abbotsford International Airport, BC. Welcome to Abbotsford! Situated in the breathtaking Fraser Valley region of British Columbia, Abbotsford Intl airport is the perfect gateaway. Large enough to accomodate all type of aircraft and up to B737! The airports has been enhanced to provide service to Cargo, Military base, Heli base with its Heli school, and of course, Single & twin prop. There is also an option for glider with the Grass rwy located for an inbound Rwy 19C - Multiple buildings, and other admin have been replaced to their original state. CYXX has only 1 ILS rwy 07. Hope you'll enjoy your time in Abbotsford Intl Airport! Daniel Louvet
Posted Apr 18, 2009 17:08 by Daniel Louvet

0.01Mb (658 downloads)
This is a fictitious airport built on the south side of the Rangoon River in Rangoon (Yangon), Burma (Myanmar). In the future, visitor numbers to Burma may increase if Mrs. Aung San Suu Kyi achieves her goals. This airport is named after her and would replace the old Mingaladon airport north of Rangoon.
Posted Apr 18, 2009 11:19 by Andy Randall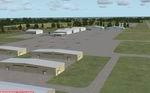 0.68Mb (1976 downloads)
Melbourne Florida International Airport (KMLB) Complete redo of the default FSX Melbourne International Airport (KMLB); surrounding landclass changes; custom FBO model; updated taxiways, aprons and hangers. Also includes library objects and a library of new airport buildings. Assigned gates have been provided for Delta Comair and Delta Airlines flights. By: Art Poole
Posted Apr 18, 2009 04:42 by Art Poole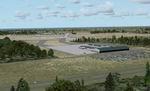 0.76Mb (2049 downloads)
Valparaiso FL/Elgin AFB (KVPS) The Northwest Florida Regional Airport operates on a lease agreement with Elgin AFB at Valparaiso FL. Microsoft's default KVPS treats this facility only as a military base with no airline gates or aircraft parking, so addon AI airline traffic only had one fuel parking spot to utilize. This is a complete redo of the default FSX airport; surrounding landclass changes; a new model of the terminal with jetways and gate parking; updated taxiways, aprons and hangers. Also includes library objects and a library of new airport buildings. By: Art Poole
Posted Apr 18, 2009 04:41 by Art Poole