0.89Mb (1281 downloads)
Mfuwe International Airport is the gateway airport to the South Luangwa National Park in Zambia. Watch for the wild animals as you take-off or land at this airport
Posted Apr 2, 2009 14:04 by Bashir Ismail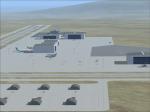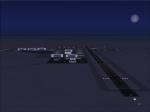 6.20Mb (1198 downloads)
CFB North Star (CYNS) fictional Canadian military base for FSX. This is a complete rework of the previous offering. Features two runways of 12,500' length, custom buildings, and numerous "extras". Liven up the Great White North. By Brian Sturton.
Posted Apr 1, 2009 16:27 by Brian Sturton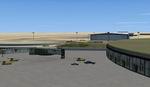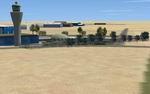 6.99Mb (4594 downloads)
Abu Dhabi (OMAA) for FSX These Scenery is build with Gmax and Scen Gen X by Juergen Seidel Many people asked for a Scenery of Abu Dhabi international . Here is the Airport OMAA. Included Night Textures. Any Hangars opened with a NAV 2 Freq. The Frq. was shown at the Hangar Wall over the doors. by
Posted Apr 1, 2009 14:24 by Juergen Seidel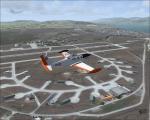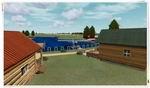 0.39Mb (1729 downloads)
Welcome to Jack Garland Airport also Kown as North Bay, Ontario! Just minutes from the downtown core, the municipally-owned North Bay Jack Garland Airport is served by several air carriers and charter operators with daily flights to Toronto and Ottawa. This provides national and international connector service for North Bay and other Northern Ontario communities. The North Bay Airport is certified by Transport Canada for day and night, IFR, and VFR operations. The main 10,000 foot runway is serviced by a parallel taxiway for efficient airport operations.
Posted Apr 1, 2009 14:17 by Daniel Louvet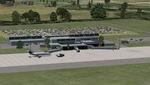 1.00Mb (1673 downloads)
Complete redo of the default FSX Gainesville Regional Airport (KGNV); surrounding landclass changes; a new model of the terminal; updated taxiways, aprons and hangers. Also includes library objects and a library of new airport buildings. The FSX rendition of this airport did not include any gate parking, which has been added with the custom terminal model and jetways. Assigned gates have been provided for Delta Comair and US Airways flights. By
Posted Apr 1, 2009 14:14 by Art Poole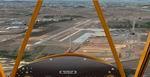 78.15Mb (1801 downloads)
Campinas, Sao Paulo, Brazil, Photo Realistic Scenery Part 8 of 9. Included is Valinhos and Vinhedo citys and Airports: Viracopos and Amarais. Amarais have not radio auxilies, but is used 1170 mhz to ADF that is the Radio Educadora AM. Viracopos is OK with radio auxilies like VOR and ILS. Author: Gilson Augusto Rocchetti
Posted Mar 30, 2009 10:13 by Gilson Augusto Rocchetti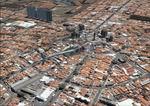 77.08Mb (1712 downloads)
Campinas, Sao Paulo, Brazil, Photo Realistic Scenery Part 9 of 9. Included is Valinhos and Vinhedo citys and Airports: Viracopos and Amarais. Amarais have not radio auxilies, but is used 1170 mhz to ADF that is the Radio Educadora AM. Viracopos is OK with radio auxilies like VOR and ILS. Author: Gilson Augusto Rocchetti
Posted Mar 30, 2009 10:07 by Gilson Augusto Rocchetti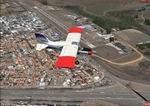 78.15Mb (1660 downloads)
Campinas, Sao Paulo, Brazil, Photo Realistic Scenery Part 7 of 9. Included is Valinhos and Vinhedo citys and Airports: Viracopos and Amarais. Amarais have not radio auxilies, but is used 1170 mhz to ADF that is the Radio Educadora AM. Viracopos is OK with radio auxilies like VOR and ILS. Author: Gilson Augusto Rocchetti
Posted Mar 30, 2009 08:21 by Gilson Augusto Rocchetti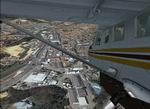 78.15Mb (1649 downloads)
Campinas, Sao Paulo, Brazil, Photo Realistic Scenery Part 5 of 9. Included is Valinhos and Vinhedo citys and Airports: Viracopos and Amarais. Amarais have not radio auxilies, but is used 1170 mhz to ADF that is the Radio Educadora AM. Viracopos is OK with radio auxilies like VOR and ILS. Author: Gilson Augusto Rocchetti
Posted Mar 30, 2009 07:12 by Gilson Augusto Rocchetti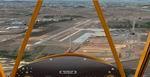 78.15Mb (1687 downloads)
Campinas, Sao Paulo, Brazil, Photo Realistic Scenery Part 6 of 9. Included is Valinhos and Vinhedo citys and Airports: Viracopos and Amarais. Amarais have not radio auxilies, but is used 1170 mhz to ADF that is the Radio Educadora AM. Viracopos is OK with radio auxilies like VOR and ILS. Author: Gilson Augusto Rocchetti
Posted Mar 30, 2009 07:09 by Gilson Augusto Rocchetti