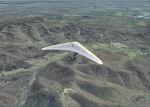 23.12Mb (963 downloads)
FSX Louisville PhotoReal Scenery Section P Update This contains a missing file from the high resolution, 1Meter/Pixel, terrain scenery for Louisville, Ky, section, P, which features the Floyd Knobs West of Rubber Town. Please add this file following a previous install of LouX1MP. By Jim Jones.
Posted Feb 19, 2009 16:06 by Jim Jones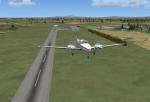 0.02Mb (951 downloads)
Upgrade Chile V.4 It includes new runway and upgrade to others (SCUN, SCVK. SCTL).It solves problem caused by SHLP in SCTB.
Posted Feb 17, 2009 21:55 by Juan Lucero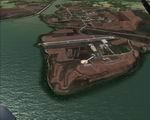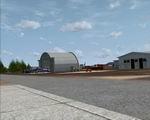 26.61Mb (2858 downloads)
Istanbul Hezarfen Airfield LTBW Scenery. A detailed re-creation of the Istanbul Hezarfen airfield and surroundings, for FSX (SP2). Hezarfen Airfiled is the main light GA airfield of Istanbul and is a nice start location VRF flights and flight lessons. This is a detailed scenery and it has 50cm resolution photoreal texture components, so you have to adjust your scenery and autogen settings to at least DENSE , and texture resolution settings to 30cm (or 7cm) to see the scenery in full detail. Sunay KILIC
Posted Feb 16, 2009 13:16 by Sunay KILIC
1.51Mb (1067 downloads)
FHAW- RAF Ascension Island Airport Upgrade. Terminal building Airport vehicles Changed one gate to heavy and one to medium. I've added a concrete section to the apron. I've made the runway the correct length by adding 9 feet. I've put in a smaller tower. I've added a windsock.
Posted Feb 16, 2009 13:02 by James Parkes
1.13Mb (4318 downloads)
Stock airports updated are: (ICAO-L23 Pahute Mesa Army Test Facility Nevada.) (ICAO-BYS Fort Irwin AAF Armory California.) (ICAO-0CL8 Tera bone yard California.) (ICAO-TNX Tonopah Missile Test Range(noflyzone) Nevada.) Nav. aids are in the simulators map.
Posted Feb 14, 2009 19:16 by Thunder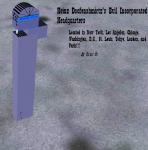 0.16Mb (814 downloads)
This is my first scenery built on my add-on career. The Heinz Doofenshmirtz Evil Incorporated Building is a fictional building, based on the Disney Channel Original Series, "Phineas and Ferb." The building is located in New York City, Los Angeles, Chicago, Washington DC, St. Louis, Tokyo, London, and Paris. By Victor Vu.
Posted Feb 13, 2009 18:58 by Victor Vu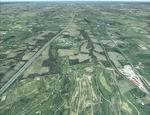 76.00Mb (981 downloads)
FSX Louisville PhotoReal Scenery This is high resolution, 1Meter/Pixel, terrain scenery for Louisville, Ky. This section, FF, features the East Center edge of the scenery. This photoscenery is for DAY USE ONLY and will work for any season, but shows only the USGS aerial photo data taken in April 2002. The default FSX mesh works well with this photoscenery and no additional mesh for the area needs to be purchased. This scenery was designed to work with an earlier release of FSX 3D scenery available on this site named LouFX0R and LouFX1R. By Jim Jones.
Posted Feb 13, 2009 13:33 by Jim Jones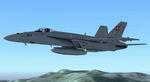 33.78Mb (4493 downloads)
You will see the "Staffel 17" of the Swiss Air Force on your FSX-Sky? No problem! Download this file (and the Airport LSMP Payerne above) and follow the instructions in the readme file, and you have 11 F/A 18 of the Swiss Air Force on your sky! They fly every day at 12:30 (GMZ) on Payerne to Zürich and back!
Posted Feb 13, 2009 08:36 by Nils Stampfli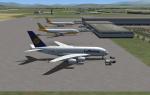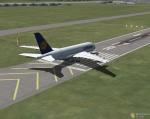 0.25Mb (2045 downloads)
New version; it replaces Chile V.3. New scenery and improvements. Improvements to some of the airports and airfields in the previous versions. New scenery: Rengo (Los Gomeros), Rapelhuapi, Pichidangui, Los Confines and Marcel Marchant. Corrected coordinates some previous scenarios. The bridges of 8 to 25 SCEL coordinates are identified in AIP-Chile. Add Parque O'Higgins, Estadio Nacional for VFR traffic in Santiago. Tracks were removed signs that do not exist in reality at some airfields.Designed with ADE for FSX.
Posted Feb 12, 2009 21:54 by Juan Lucero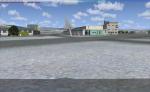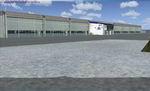 5.36Mb (6036 downloads)
LSMP, Payerne Air Base, Switzerland Version 3. The air base Payerne is the principal one and the most important base of Switzerland. On this base one finds four squadrons. Included are squadron 17 and 18 which fly the F/A-18 Hornet and squadron 6 which flys on F-5 Tiger. Also squadron 1 which flys the Super Puma, Alouette 3, Cougar and soon the lEC-635. This scenery is entirely compatible with FSX SP1, SP2 and Acceleration. By Alexandre Mugny.
Posted Feb 12, 2009 09:36 by Jon Dombrowitcz