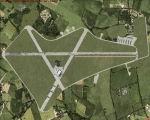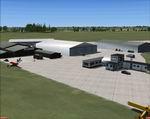 0.97Mb (1680 downloads)
FSX scenery of Turweston aerodrome (EGBT). Mike, one of the instructors is pictured by the cafe/ flight school. By Tim Dale.
Posted Jan 21, 2009 03:33 by Tim Dale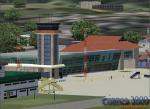 4.30Mb (2684 downloads)
Cuenca Scenery 2009 for FSX, FS2004, FS2002. After many years in development and few months in construction, the "Corporacion Aeroportuaria de Cuenca" has made de additions to the "Mariscal Lamar" Airport in Cuenca. The passengers terminal now can serve around 300 passengers simultaneously; a new building in aluminium and glass design, a panoramic view of the runway and new security services has been added. Installation >> extract the Cuenca 2009 folder to the Addon Scenery in FS, than activate it using the settings >> scenery library >> add area and choose Cuenca 2009 Enjoy the scenery, nice flights PD: after the instalation is complete some Boris Forrero BGL`s files could be added. Adonis Martínez.
Posted Jan 20, 2009 12:09 by Adonis Martinez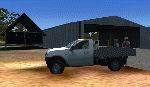 56.66Mb (1505 downloads)
Ants Aussie Airports Vol 6 : NT 8 Photoreal strips near Darwin,Australia PR scenery blends best with payware FTX textures. 98% of the 3D objects have been custom made. Includes Albany Park, Batchelor, Coomalie Cr, Crab Claw Is, Delissaville, Dum in Mirrie Is, Dundee Beach and Emkaytee. Goes great with Ants Aussie Airports Vol 4 : Darwin By Anthony Lynch.
Posted Jan 20, 2009 04:53 by Anthony Lynch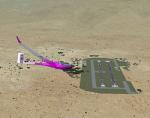 0.47Mb (650 downloads)
This is a fictional Sailplane Airport located near Salton Sea and Borrego Springs, California ID SSC1 - Salton Sea Soaring Club. City - Borrego Springs. State - California
Posted Jan 18, 2009 18:37 by Ken Leamy
1.27Mb (4536 downloads)
LFSG Epinal-Mirecourt for FSX. Realistic virtual scenery for Epinal-Mirecourt in the Lorraine/Vosges region of France.
Posted Jan 16, 2009 06:04 by Alexandre Remy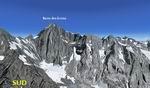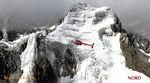 215.43Mb (4818 downloads)
The Barre des Écrins High Resolution Mountain Scenery, French Alps. The Barre des Écrins (4,102 m), the highest point of the Massif des Écrins, and the most southerly alpine peak in Europe that is higher than 4,000 metres. By Frank Dainese
Posted Jan 16, 2009 05:45 by Frank Dainese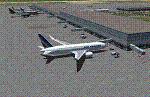 0.25Mb (1429 downloads)
Upgrade V3 for airports and airfields for FSX in Chile, upgraded and improved. This version replaces Chile V.2. Designed in ADE by Juan Lucero.
Posted Jan 15, 2009 20:58 by Juan Lucero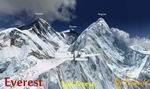 86.78Mb (4201 downloads)
Makalu Mountain Scenery, Himalayas. Makalu is the fifth highest mountain in the world and is located 22 km (14 mi) east of Mount Everest, on the border between Nepal and China. Makalu is an isolated peak whose shape is a four-sided pyramid. By Frank Dainese
Posted Jan 15, 2009 06:32 by Frank Dainese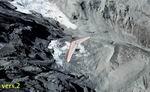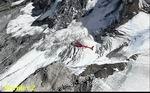 346.57Mb (5145 downloads)
Gran Paradiso National Park. Italian Alps, Mountain Scenery. High resolution mountain scenery package. Parco Nazionale del Gran Paradiso was the first national park established in Italy. It includes a large territory of high mountains, from the 800 meters of the bottom of the valleys to the 4,061 meters of the Gran Paradiso peak. By Frank Dainese
Posted Jan 14, 2009 08:51 by By Frank Dainese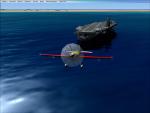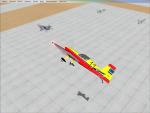 0.01Mb (2674 downloads)
Hato International Airport or Curaçao International Airport additional objects. This is the airport of Willemstad, Curaçao, Netherlands Antilles in the Caribbean. Added cars and a nearby ship. By Steef Blom
Posted Jan 11, 2009 10:56 by Steef Blom