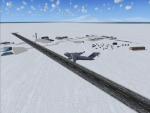 0.09Mb (3168 downloads)
This fictitious scenery has been created so pilots can explore Antarctica. Have you enjoyed the base in the past? well, not you can enjoy it more!! with the new upgrade/update. This file fixes all known problems from the previous research base. NOTE: the previous version in not required.
Posted Jan 10, 2009 02:54 by Tim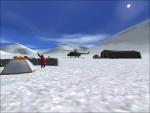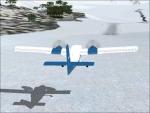 0.33Mb (2712 downloads)
This package includes 4 base camps near K2 (K2B1, K2B2, K2B3 and K2B4). K2B1 (Pajyu Peak Base Camp) is the lowest camp (~3400m) on the end of the Baltoro Glacier in a wooden area with trees. It consists of one temporary small gravel runway with stone marks. K2B2 is the base camp on the Concordia Place (~4600m). Maybe you can approach with ski-airplanes on the snow field. K2B2 consists also of one temporary helipad. K2B2 is the biggest camp on the glacier. K2B3 is the base camp (~4960m) nearest the K2. It is build on an ice/gravel field and has one temporary gravel/ice runway with stone marks. It's too high for normal helicopters or ski-planes, but maybe possible. K2B4 is the Moonhill Camp (~5070m) on the way to the Gondogoro. It is not real possible to approach on the snow field. In the internet you will find photo realistic scenery for the K2, Broad Peak and other mountains near the K2. Also use the additional airports "OPSD_Pakistan_K2.zip" and "VI57_Kashmir_K2.zip" to do a realistic flight to the K2. Design by Bernhard W.
Posted Jan 9, 2009 08:02 by Bernhard W.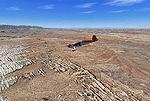 94.68Mb (2486 downloads)
FS2004/FSX Arches National Park, Moab (KCNY), Utah (UT)Scenery. photo-scenery. This scenery covers another very beautiful National Park: Arches National Park near Moab in Utah. It contains the park itself, Moab, the La Sal Mountains and the northern part of Canyonlands National Park. The total area is 3.500 sq km and it comes in 4.7m/pix quality. By Gottfried Razek.
Posted Jan 8, 2009 15:08 by Gottfried Razek
0.13Mb (4582 downloads)
This update was designed with the latest version of ADE (v1.37) and made only for the FSX default airport my previous version not required: Terminal 5 now rebuilt for Jetblue, concourse C added at Terminal 8, includes a version with Crosswind rwy's operating, now activated by ADE where all 4 rwy's will be used for takeoff/landing and one as the default 2 rwy operation: assigned parking with extra parking, extra fuel trucks, support vehicle roads rebuilt and other minor improvements, airport views are from the roof of the control tower (when in tower view) please view the readme before installation
Posted Jan 8, 2009 13:42 by Ray Smith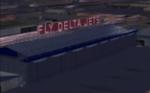 1.67Mb (2896 downloads)
This is a detailed gmax model of the Delta Air Lines "Fly Delta Jets" Hangar located at the Atlanta Int. Airport (KATL).
Posted Jan 7, 2009 18:22 by Tyler Newport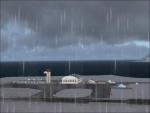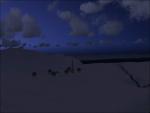 0.47Mb (2640 downloads)
These airports are with more detail than the FSX standard airports. This Svalbard/Spitzbergen package consists of two airports. ENSB is the Svalbard Longyear airport. It is only a correction/update of the Standard FSX with buildings and aprons but with more objects (marina, radar station, buildings and cars). EN67 is a little small runway called Broggerhalvoya airport. Near EN67 I placed also some additional objects like a marina, observatory, lakes and a small research station (=town Ny-Alesund). Design by Bernhard W.
Posted Jan 7, 2009 17:54 by Bernhard W.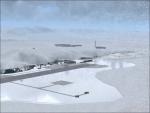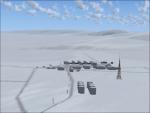 0.37Mb (4667 downloads)
(CYLT): This airport is better than the FSX standard airport. I did some corrections and additional objects. Welcome to Canadian Forces Station Alert. The Northern-most permanently inhabited settlement in the world. Proudly serving as Canada's "Frozen Chosen". This (ice-)station is near the North Pole. It consists of 1 airport (CYLT - you will get some rewards in FSX when you approach here). Design by Bernhard W.
Posted Jan 5, 2009 17:23 by Bernhard W.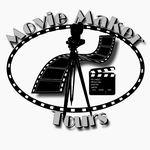 26.14Mb (1180 downloads)
Movie Maker Studio & Tour "Studio and WWI Scenery". There are three airports in this package…. KWHP - Whiteman Airport, Los Angeles, CA. This is Movie Maker Studios main base of operation. It includes the airport and Studio Scenery. KTLR - Mefford Field Airport, Tulare, CA. This is the main support base for the WWI movie Set. 1Q1 - Eckert Field Airport, Strathmore, CA. This is the WWI Scenery. It's broken down into 5 areas, the airstrip, the British sector, French sector, US Sector, and Crew Area. There are four re-paints included in this package. These aircraft fly the Movie Maker colors. Copy the texture folder to the appropriate aircraft and make the changes to the A/C configure file. In addition, I've included a BMP of the logo. If you'd like to do additional repaints feel free.  Chris "MoCat" Carel
Posted Jan 1, 2009 05:13 by Chris Carel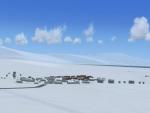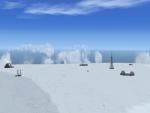 0.41Mb (6390 downloads)
(NZPG, NZIR, NZWD): These airports are better than the FSX standard airports. I did some corrections and additional objects. McMurdo is an ice station near the South Pole / Antarctica. It consists of 3 airports (NZPG, NZIR and NZWD). NZPG is the most southern airport of FSX (You will get some rewards in FSX when you approach here). All airports are no really airports, but better snow/ice runways with a length of about 10.000 ft. The additional objects (observatory, tourist ships and oil rigs) are fiction, but could be/maybe are possible. Design by Bernhard W.
Posted Dec 31, 2008 04:15 by Bernhard W.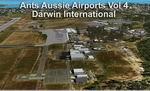 47.50Mb (2976 downloads)
Ants Aussie Airports VOL 4 : Darwin International. This download contains scenery for FSX and includes Darwin International as well as Royal Darwin Hospital helipad and the military helipads at Robertson Barracks. This scenery contains photoreal backgrounds and these are designed to blend in with the payware FTX textures (available from www.fullterrain.com). It is therefore recommended that you have the FTX textures installed if you wish to see these airfields at their best. I try to make these airfields as accurate possible. This means that almost all of the models are custom made with the use of library objects kept to the minimum. Note: Each airport pack I make is a standalone pack. You do not need to have Ants Aussie Airports Vol 1, 2 or 3 (which is payware dependant so we do not host this file) installed to use Vol 4. You can download and install any other volume later if you want.
Posted Dec 30, 2008 15:35 by Anthony Lynch